"Forward"
The Wisconsin state motto was adopted in 1851 as an element of the seal and coat-of-arms.

The story goes that the Wisconsin motto was chosen at meeting between Governor Dewey and Edward Ryan.
Apparently Ryan and Dewey were sitting in front of a Wall Street Bank and spontaneously designed the seal and selected the Wisconsin motto right then and there.
The state of Wisconsin emphasizes that Wisconsin's motto symbolically reflects "Wisconsin's continuous drive to be a national leader".
Wisconsin State Nicknames
Whereas there is only one Wisconsin motto, there exist a number of state nicknames for Wisconsin:

"The Badger State"
Back in the 1830s the Wisconsin lead miners who worked in mines in Illinois were called badgers.
These miners lived in temporary caves cut into the mountain and these housings were called badger dens.
The Wisconsin miners eventually brought this nickname back with them.

"The Copper State"
This Wisconsin state nickname is a reference to the northern copper mines of the state.

"The Dairy State", "Americas Dairyland", and "The Cheese State" Wisconsin is a great producer of cheese and butter, hence all these Wisconsin state nicknames.
"America's Dairyland" is displayed on state license plates.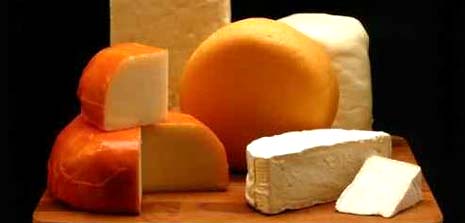 Wisconsin State Slogans
Whereas the Wisconsin state motto intends to describe the national 'soul' of progression, Wisconsin state slogans focus especially on attracting tourists, and as you will see, some possess a more serious tone than others:

"Live Like You Mean It"
This is the Wisconsin state slogan from the Tourism Department in 2009.

"Life's so good"
This is a Wisconsin slogan that went before "Live Like You Mean It".

"Escape to Wisconsin"
This is an old Wisconsin slogan that promoted Wisconsin from 1980-1985.

"Stay just a little bit longer"
This is also an old Wisconsin slogan.

"Wisconsin: Come Cut Our Cheese"
"Wisconsin: We Eat People"
"Wisconsin: Smell the Dairy-Air"
"Wisconsin: Where They Cut the Cheese"
"Wisconsin: Not so Boring If You're Drunk"
"Wisconsin: Smells Like Cheese"
"Wisconsin: Eh, It Could Be Worse"
"Wisconsin: Cows are for Tippin'"

Some of these Wisconsin funny state slogans can be bought on t-shirts and other souvenir items.


Where Would You Like to Go Next?
Perhaps to Funny State Slogans or the state motto, state nickname and state slogan of United States?
Or maybe Alabama, Alaska, Arizona, Arkansas, California, Colorado, Connecticut, Delaware, Florida, Georgia, Hawaii, Idaho, Illinois, Indiana, Iowa, Kansas, Kentucky, Louisiana, Maine, Maryland, Massachusetts, Michigan, Minnesota, Mississippi, Missouri, Montana, Nebraska, Nevada, New Hampshire, New Jersey, New Mexico, New York, North Carolina, North Dakota, Ohio, Oklahoma, Oregon, Pennsylvania, Rhode Island, South Carolina, South Dakota, Tennessee, Texas, Utah, Vermont, Virginia, Washington, West Virginia and Wyoming.
Or perhaps you'd like to see the page State Mottos to find a complete list of mottos
Back to the top of this page about Wisconsin State Motto
Go to the Quotescoop.com Homepage