Short Love Poems & Sweet Romantic Poetry to Use in Your Love Letter, SMS or mail
Welcome to love poems headquarters, the department of short love poems :-)We're so glad you found your way here - on this page you'll find:
Short love poetry that is ideal to use in an SMS to send to the person who has moved into and made himself or herself comfortable living in your thoughts.
Romantic love poems that are bit longer than the shorter ones which will make warm up your beloved's heart when you use them in a love letter or a sweet email.
Sweet Valentine poems for that special day dedicated to showing love and affection, February 14.
And you know what ... all this love poetry is completely free of charge! These poems about love are all free love poems for you to either gently sprinkle down on your sweetheart or to just enjoy reading yourself.
You see, love poems put you in mood for love. These free love poems will help you open up to love. And opening up for love makes it possible for you to feel the energy of love - and once you're open, you will feel love strongly - not only for others but for yourself, too! Which is may sound selfish, but is just as important.
So loving yourself and others is truly the cherry on top of the sundae of life.
- Love warms your soul and makes life easy, enjoyable and worthwhile. No doubt about it. Just think back of the most important moments of your life. Love is there, right?
- Love is a positive state of being so powerful that it can overshadow even the dreariest of circumstances.When you ARE in the being of love, there is NO fear. NO fear at all. Fear and love cannot coexist!
So the following romantic love poems warm up and spice up your life. You may even find that some of these poems about love may even tickle your funny bone :-)

---
Short Love Poems about Surrendering to the Feeling of Love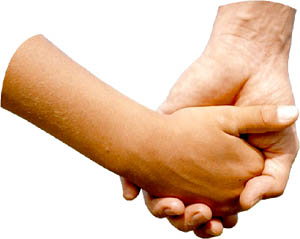 The following poem is one of the romantic love poems is as short as it is powerful - filled with passionate thoughts and intense emotions.
Love can touch a soul with much feeling. Love feelings can be intense and at the same time flow like warm fragrant oil.
Love can be a wonderful experience when both partners feel safe and truly loved for who they really are.
I love my man so much
I tremble so before him.
I'm melting at his single touch.
He moves me like a poem.
~Quotescoop.com~
---
Sweet Valentines Day Poems and Valentine Poetry
Valentines Day sharpens your attention to love and love's pleasures and ecstasies. Love is surely a powerful force to be reckoned.
Valentines Day is a good time to make your loved one happy with Valentine Cards, sweet words in terms of cute love quotes and sweet treats.
Following is one of the free love poems about the kind of love that is exalted on Valentines Day and could be adored and appreciated all year.
You are so sweet
From head to feet.
I worship the ground you walk on.
I worship the ground you walk on.
You are all mine,
My Valentine.
I worship the ground you walk on.
I worship the ground you walk on.
~ Quotescoop.com ~


---
Romantic Love Poems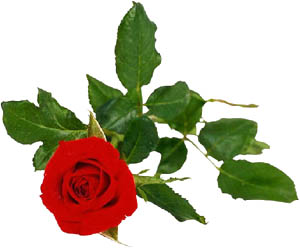 There is a lot to be said about romance. And often the motives for romance are quite different:
- For some women romance is the most important thing and is what she longs for - romance is the goal.
- For some men romance is the means and what you engage in before the most important thing. And no, we are not talking about getting into the woman's brain ;-)
Romance makes the world go round with variety and opportunities to let your imagination enlarge and spread out over the world of possibilities. Here are a few things to consider if you are in doubt as to how you want to romance your mate.
Do you want to romance in the privacy and comfort or your home?
Do you want to romance in an elaborate way, such as in a fine restaurant or at the theatre?
Do you want to give an expensive gift from a shop or do you want to give a personal gift, perhaps one that you made with your own hands?
Or do you want to give yourself?
The possibilities of romance are endless.
The following poem is about comfort and longevity of truly loving.
I feel so safe
In your embrace.
You fill me with faith,
Peace, love and grace.

You are my love
From now till death.
I thank stars above
For your faithfulness.
~Quotescoop.com~
---
Sad Love Poems of Unrequited Love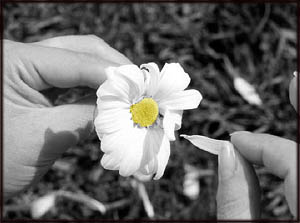 When your feelings of love are unseen, unknown or unappreciated, you may feel that the emotions of love have let you down. You may feel deeply sad and grief stricken. Unrequited love is without a doubt a challenging thing to handle.
But unrequited love cannot be satisfied. It is so hard to put it in the back of your mind, let go and go on with your life. It can make you get stuck in the uncomfortable emotion of longing that is not fulfilled.
But perhaps knowing that you're not the only one who is trapped in the same kind of love prison may help you work through this tough time. Knowing that you're not alone with your feelings can be a great source of comfort, if you let it.
The following is one of the sad love poems that perhaps could be recited by many individuals: How do you make another understand how much you love them when they do not know you exist?
I love you so,
But you don't know.
You don't see me.
You look right through me.

I can stand before you,
But you walk right through
As if I was not there,
You just do not care.

My heart is broken.
My love is your token
To find all my charms.
Hold me in your arms.
~Quotescoop.com~
---
Love Poems about Sharing Your Love with Another Woman ... His Mother
Another uncomfortable predicament is to love a man who is a 'mamma's boy'.
Now there is nothing wrong with a man loving his mother. Nothing at all.
But a man is emotionallydependenton his mother, might be what in layman's terms is a 'mamma's boy'.
A mamma's boy will listen to her before he will listen to his love mate. This can actually lead to jealousy.
When a woman loves a man, she wants a man that can stand by himself. A strong, but gentle man who deeply cares about his mother but is not inneedof his mother.
And if the mother is very 'consuming' of her son, a woman will want a man ho can stand up, and say, 'Hey, I'm a grown man, Mother. I love you but this is my life and I make my own choices.'
Following is one of the short love poems about this predicament and the struggle fought inside, trying to keep things smooth in an uncomfortable relationship.
It is hard to love a man who
Thinks more of his mother than he does of you.
It makes you feel small and little
When you are always second fiddle.

It is hard to love a man real keen
When his mother is always in between.
It gives new meaning to relationships
When you are constantly guarding and closing your lips.
~Quotescoop.com~
---
Teen Love Poems as Sad Love Poems
Ah, yes, mix teenagers and love and you get an explosion!
Teens are so full of life, so exuberant! As they are finding out what life is about, they are also keenly interested in finding out what love is about.
Their whole life is constantly changing just like their hormones. There is not a true normal or natural routine in the life of a teenager.
A teen is in constant transition and flux. Their bodies are changing and blossoming while their life is constantly expanding with their experiences and new knowledge.
It may seem like there is nothing solid to hang on to. This encourages them to form alliances with each other to keep in balance. This makes a love attachment such a desirable idea.
Following is one of the love poems that describes the desire to be recognized as a mature person who knows a thing or two about life instead of being looked down upon as a child.
It also shows how hormones can swing you practically off of your rocker and threaten to catapult you right out there where you should not be.
It's finally Valentine's Day.
I have been waiting all year.
Now I can sneak a kiss and play
And keep my intentions near.

They say that I am just a boy,
But I'm a full-grown teen.
I really want to have the joy
And find out what lovers mean.

I don't mean to appear too eager,
But there are so many girls around.
I don't look like a little leaguer,
I feel crazy, my urges abound.

I don't want to cause a mess.
I will go home and hide in my room.
I will still think of girls no less,
But I will be in my cocoon.
~Quotescoop.com~
---
Sweet Valentines Day Poems: Cute Teenage Love Poems
Valentines Day is an opportunity to start a relationship and plan for it to be a lasting relationship. Lasting relationships are the best kind :-)
To nurture a lasting relationship you need to be able to let the other person see who you actually are. If you present yourself other than your true self, the relationship will probably not survive for long. So by showing who you are, you are not only honest to the other person, but also to yourself.
Valentines Day is a good day to start a good relationship with activities that draw you together and allows a chance to get to know each other in a truly intimate way.
Communication may be more intimate than physical closeness. It can definitely be more romantic. Communication can enhance physical closeness more than you might think.
Following is one of the free love poems or Valentines Day poems that describe how you can use Valentines Day to start a relationship that you plan to last a lifetime. :-)
It is Valentine's Day
So what do you say?
Will you give me a kiss?
You cute little miss?

Don't pass up your chance,
We can dine and dance.
We can roam the town
Until the sun goes down.

Then walk in the park
Till way after dark,
Share our secrets all night
Until dawns morning light.

Then I will know you.
Your warm hand in mine.
I will surely love you
Until the end of time.
~ Quotescoop.com ~
---
Romantic Poems for Your Sweetheart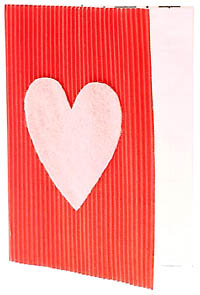 Short Love Poems are excellent for using to make personal Valentines cards for the one you love.
Following are three love poems and free love poems you can write in your love letters or in your Valentines Day cards.
Please be mine.
Be my Valentine.
Not for one day,
But forever stay.
~Quotescoop.com~
Love is true.
Love is golden.
Love for you
My beholden.
~Quotescoop.com~
Your love is like the ocean,
Vast, spacious and deep.
You have given me your potion
Of love that I must keep.
~Quotescoop.com~
---
Funny Free Love Poems of the Type, Cute Love Poems
The following poem is one of the longer funny romantic love poems and free love poems that demonstrate in a fun way that when:
Love goes astray
Happiness goes away.
Actually when you love someone, being apart for a time can cause your love to become more enjoyable when you are reunited.
Sometimes you are apart because the demands of life make it necessary. Of course, hunting and shopping are natural instincts and must be met, right?
No love today,
The men have gone away.
They all went hunting.
Eating, shooting, grunting.

No love today,
The gals have gone away.
They all went shopping.
And there will be no stopping.

And now the homes are lonely
With quietness, emptiness only.
Who will bring them home?
So love will have no lack?

They will soon all come home
Dragging their booty behind.
Then love will have no lack
As they become spellbind.
~Quotescoop.com~
---
Love Poems about Children: Inspirational Love Poems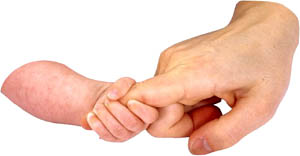 And a little child is just so cute and fresh, their little hands and little faces so soft and cuddly.
A parent's love of a child can be so deep it encompasses life itself.
A little child is so dependent on you for existence and health; it naturally brings out the best and purest love in you.
If you let it, the channel of love with a child can be very open. And children are naturally very open to receive it - their lives depend on it. With children love can be blessedly simple. There are no strange adult filters. No adult complications. Just pure love.
Also the parent child relationship will never end. It cannot end; it was an everlasting relationship from the first.
Following is one of the short love poems about the love of a parent for his or her child.
I gaze into your lovely face
My beauty, my love, my child.
I will always have a place,
My heart, my home, my child.

You will ever be baby dear
No matter how big you grow.
I will love you every year
All during each season's flow.
~Quotescoop.com~
---
Love Poems for the Family Dog: Cute Love Poems
A person can also love animals, yes?
Some people love animals and include them for holidays. Some people may even give gifts to their animals. It does not even have to be a holiday for some to give gifts to their animals.
One favorite animal is the family dog. Not only is a dog cute, it may be a source of protection for the family. The bark of a dog can ward off sneaky people with evil intents.
No one wants to be bitten by a protective dog!
A dog can also be a source of love for the family. A dog can be a substitute for children for empty nesters. And of course, dogs are not the only beloved animals, there are many other kinds of animals to love and include as family members.
Following is one of the love poems about the family dog. Maybe at the beginning of the poem you are not aware it is about a dog! This takes imagination on an interesting journey!
I love your face,
Snout and all.
You run with grace
To catch your ball.

You are my friend,
Love me whole hog.
Yes, you apprehend
You are my dog.
~Quotescoop.com~
---
Sweet and Romantic Love Poems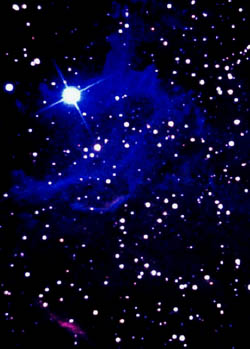 When you are in love you might want the whole world to know about it.
You may feel so proud of the person you love. You love their ways and they can do no wrong in your eyes.
This is what love does. Love makes everything good! Seeing the world and the people in it through the eyes of love makes everything alright.
And you know what? Ultimately, there is nothing wrong with anything.
This insight, however, will only available to you on an emotional level, when you are in and feel the power of love. Try it! And you will see that it is true.
Following is one of the short love poems about someone who feels that love is all-round - that love is so powerful that the world reflects the ones feeling it.
You know you are in love
When the all stars above
Spell your names on high
Above, across the sky.
~Quotescoop.com~
---
Funny Valentine Poems, the Kind of Short Love Pomes
For some Christmas was a stretch in endurance, not their usual cup of tea.
Valentines Day may be an easier holiday for most.
Perhaps because there are fewer traditions to accommodate in a fast paced life. Or maybe because most people are naturally lovers and Valentines Day is a High Holiday for love.
Following is one of the funny Valentine poems about someone who suffered through the Christmas hassle and is glad that now it is Valentines Day.
Valentines Day, a day to let go and let your imagination roam over ground you enjoy to the full:
Christmas was a major change,
But Valentine's day is a snap.
Valentine's day is in my range.
The girls are just pumping my sap.
~Quotescoop~
---
Short Cute Love Poems
Valentines Day is s Day is both a good day for love and a belly laugh. What better day to giggle about than Valentines Day. Love and laughter go hand in hand.
There are such a variety of funny instances connected to love and love situations it can only be one of the funniest holidays of the year. Love is so close to the heart that it has the power to make us laugh the deepest.
Following are two cute short love poems to remember when you need a boost.
Of course, there could be something to be learned from the first of the short love poems. The second of the short cute love poems sounds like a nursery rhyme.
I love you so much, honey.
I want you more than money.
And you know that means a lot
Even though money I have not.
~Quotescoop.com~

I pinched posies for my love
And then I pinched her cheek.
Then goodness, gracious, great guns above!
She let out a shriek!
~Quotescoop.com~
Where Would You Like to Go Next?