Ah, someone's birthday is fast approaching and you're the lookout for some free birthday poems to use in your birthday card or birthday speech, right?

Well, you can stop your search now! You've come to the right place. :-)
Here we'll serve you lots of different birthday poetry that should cover whatever kind of birthday child you're celebrating.
You'll find everything from funny to inspirational birthday poetry
Also there are poems about every age group, from babyhood to grannyhood.
Dive in, enjoy and have fun!


---
Warm Birthday Poems about Loving and Caring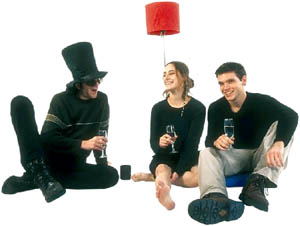 One thing is certain in this age of change and surprises; Birthdays will always arrive on time.
Birthdays may be forgotten and celebrated late, but the birthday itself will always be right on time each time! :-)
If you choose celebrate your own birthday or attend others', the most gratifying aspect of the whole event is the warm gathering itself, right.
To spend time with beloved family and dear friends.
The following birthday poem is one of the love birthday poetry about people you love and appreciate.
It's warm, sweet and intimate in nature and will do really well in a birthday card to someone you're living with, e.g. your partner, your child or if you're a child, one of your parents.
I am glad it is your birthday.
I am joyous to have you here.
I appreciate every day
I have to hold you near.

Everyday is really great
When you are around.
I appreciate your every trait,
Your love and grace abound.
~ Quotescoop.com ~
---
Lots of Inspirational Poems for Your Birthday Cards
Following is a collection of many short birthday poems, from funny to inspirational.
Because of their shortness and sharpness they are ideal to put in your birthday cards. Or perhaps you might like to use at the end of your birthday speech just before the birthday toast:
Some birthdays are better
Than a long love letter.
Just read between the lines
There is buried treasure to find.
~ Quotescoop.com ~
Birthdays come
And birthdays go,
They are all fun
Don't you know?
~ Quotescoop.com ~
My favorite day
Is my birthday,
Toys, cake and play,
I want one every day!
~ Quotescoop.com ~
You can count on birthdays
Coming every year.
It's the only thing these days
That will not disappear!
~ Quotescoop.com ~
Your birthday is the perfect time
To show you all my love.
Your every wish is also mine,
Way up to heaven above.
~ Quotescoop.com ~
Once you were young.
Now you are old.
But it is still fun
Your hand to hold.
~ Quotescoop.com ~
When your birthday is here
I think more about you.
I realize how much I care
And how deeply I love you.
~ Quotescoop.com ~
I'm just a fool, an idiot savant
Who wants to give you everything you want,
But all I have is my total self.
Do you want to keep me on your shelf?
~ Quotescoop.com ~


---
Inspirational Poems for the First Birthday: Cute Family Poems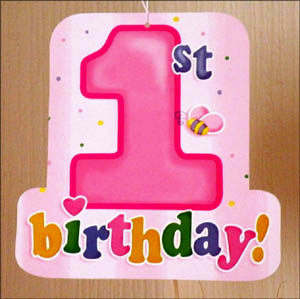 It is amazing how quickly our children grow up!
While they are helpless infants we desperately think they will never sleep all night.
However, before we know it they are walking, talking and making their choices!
As you probably know celebrating their first birthday is a real joyous milestone in a parent's heart.
But at the same time it means that the years of babyhood are slipping away as your child grows which may be a sad thing in your heart.
It can be hard to let them go, to let them grow, and to let them become more independent! All the while, they want to be independent ... as long as you are in their sight.
Ah yes, life, all these contradictions and emotionally confusing feelings of feeling happy and sadly nostalgic at the same time.
This example of inspirational birthday poetry is about your child when he or she is having his or her first birthday. Your child is a little one, but determined to grow.
It is so hard to realize
My child is one today.
When I look into his eyes
"I am still a baby", they say.

But if my little child could talk
He would look at me and say
"I have learned to play and walk
My growing up is not far away".

So I just accept the fact
That my little one is growing.
And happy and joyful I will act
And keep my sadness from showing.
~ Quotescoop.com ~


Oh, and by the way if you're looking for really beautiful free printable 1st birthday invitations you might want to take a look at this site - all invitations and cards here are original, unique and homemade.
---
Jealousy Birthday Poetry for Children and about Children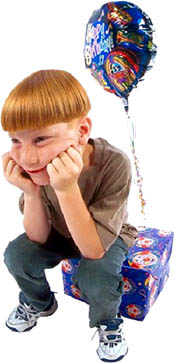 When you have more than one child in your family, you're probably very aware of jealousy problems with the other children when one child has a birthday.
The following birthday poetry for children that put an example of this into picture form.
When children are little, they may not understand that they're not the main character of the party, but that that belongs to a sister or a brother.
I remember instances when, while the birthday song is being sung, a child might think everyone is singing to them, even if they are not the birthday child. Of course if the child manages to stay in that belief then everybody is happy but if he discovers that he is not the main attraction, he might get quite disappointed.
Perhaps this birthday poem might help in such a situation:
My brother had a birthday party.
He got toys, attention and presents.
He looked all proud, all big and happy.
I felt an oncoming urge of slappy.

When everyone sang his birthday song,
His excited face was beaming and happy.
It seemed to take forever long.
I wanted it to finish, be snappy!

He is having everything his way.
It is just not good or fair!
I am not enjoying his birthday.
I wish I were not there!
~ Quotescoop.com ~


---
Inspirational Birthday Poetry for Children and Adults Who Are a Bit Shy
Each child is unique and different.
Some children like being the center of attention, while others feel uncomfortable and vulnerable being the main attention. I do not think it is any different for adults for that matter.
Some children or adults love being the life of the party. They want a chance to let their light and personality shine.
Others just want to melt into the floor or evacuate themselves into their room where safety dwells.
Perhaps this is one of the poems for children that apply to your child, or you!
When they sang happy birthday
Cheered me as the honorary
I wanted hide under the buffet
Oh my, it's really, really scary!

I wanted to run away,
But there was no escape.
They saw me really good today,
They sang and sang and gaped.
~ Quotescoop.com ~
---
Silly and Funny Birthday Poems about Games and Play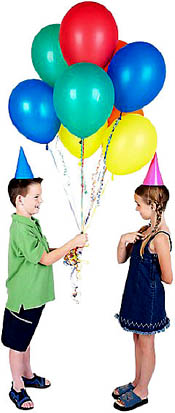 As you probably know, games are often the center of birthday parties.
Most children and adults alike enjoy playing games as it is great fun to see who wins.
As the games progress, the competitive spirit comes out plainly spiced up with sweet giggles and free laughter. (Sometimes the games can be so involving that it's a good idea to make sure everyone has gone to the bathroom before the games start!)
The following is one of the silly birthday poetry about games at a birthday party. In fact, it is so silly a poem it is hard to figure out just what game is being played. :-)
Come and play.
It is my day,
It is my Birthday.

Pin the tail on Billy,
Laugh and act silly.
This game is a dilly!

Got to play table tennis
To please little Dennis,
No, he is not the menace.

Birthday is game day.
It is the day to play
And put seriousness away.
~ Quotescoop.com ~


---
Sad Birthday Poetry about Independence
When our children enter into the teen years, it can be really challenging to be a parent.
It is hard for us to realize that our children should be accomplishing some maturity by the teen years. To want them not to progress is counterproductive to being a good parent, don't you think?
We want our children to be ready to take the reins of life themselves when they become adults, instead of clinging to Mom and Dad for every decision.
HOWEVER, it is still hard to let them go, especially when the reach the age when they are old enough to drive. Many children have their focus on attaining to driving age as if it was the age of adulthood and fulfilled dreams.
This is one of the sad birthday poems about such a situation.
I will take the keys.
Of course, I said please.
This birthday did finally arrive.
I am now old enough to drive!

The day my parents were dreading,
Their hands begging, spreading.
Asking me to wait awhile.
They are not ready for this trial!

They just can not handle it.
They were loosing their wit.
Just the idea of me in their car,
That is just going much too far!

They took care of me all my life
Through thick and thin, joy and strife.
But to let me drive their precious car,
Now, that was going way too far!
~ Quotescoop.com ~


---
Teen Birthday Poetry about Feeling Better Than Your Parents
When children reach the teen phase of their life, they think they are special, and you know what, they are.
Each teen has his or her own talents and excellent areas.
Each teen, just like each child or adult, is wonderfully unique and different! The small rub comes when the teen might think that he or she indestructible and perhaps better than everybody else - like a special 2.0 breed in the Universe. A power breed that is totally above all things and everybody else!
Now, there is nothing wrong with self confidence. Thinking that you're well worth something is extremely powerful and will take you far.
However, real power comes from being powerful in yourself and not because you measure your power against others and find others less successful than you. See the difference?
This is one of the teen birthday poems about a teen who does that last thing; boosts his or her self worth via comparison.
This teen is convinced beyond any shadow of doubt that he or she knows more than the parents do!
My parents don't seem to know
That I know more than they.
They have so far to go
To catch up with me today.

I understand everything
Way beyond my years.
Just criticism they seem to fling.
I am not wet behind my ears.

I am smarter than them
But they will not listen!
They look at me and yell.
They will know, time will tell!
~ Quotescoop.com ~


---
Inspirational Birthday Poems about Age and Never Getting Old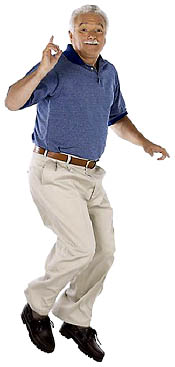 You know, some people just never seem to age!
Somehow they seem to be embodying a spirit of life that does not seem to care that their body is aging. And as a result their body doesn't really age or at least ages slower than everybody else's.
This one of inspirational birthday poetry is about such an ageless person who might by carrying many years but it doesn't show in anything other than perhaps wrinkles or perhaps a slower walk. This person will always be at the prime of his or her life no matter how old he or she gets.
This birthday poem will be perfect in a speech for this lively, soulful and ageless birthday child.
My brain is fit, my body is slim,
My eyes have soulful glow.
I can do my every whim,
I am powerful, you know.

I am truly at my prime
And I plan to stay that way.
No matter how many birthdays I'm
Going to have, my strength will stay.

I am special, will never get weak.
Myself, I strive amaze.
I will always be at my peak
Throughout all of my days.
~ Quotescoop.com ~


---
Birthday Love Poems for Dads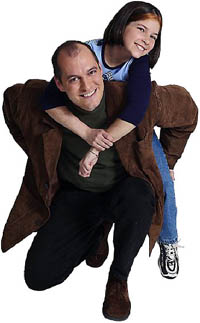 Having a good Dad is not a natural given! A Dad who cares and provides for his family while being a supportive pillar of love is a really powerful gift to appreciate. Much more than you might think!
Sure, no one is perfect, however, everybody is human. Everybody has strengths and weaknesses. Spend time thinking about your Dad's good points.
Growing up with a good, caring and wise Dad and continuing with a good loving relationship in adulthood puts a gold star on the chart of life for the whole family.
Honor should be given to the Dads in the world, and at their birthday is an opportune time to give them honor.
On Dad's birthday is a wonderful time to layer him with warm love and admiration. This is an inspirational birthday poem giving Dad his deserved due.
Today we celebrate the birthday
Of our one and only Dad.
This is a very special day.
He is the best we have ever had.

He works hard and provides for us.
He is out there every day.
He is a Dad we can fully trust.
He is good in every way.
~ Quotescoop.com ~


---
Love Birthday Poetry Celebrating Moms
Ah, yes, and there is Mom, the epitome of nurturing, patience and love.
Who else but a Mom will love her children unconditionally no matter how they behave, what they say and what they get into?
I am glad Moms are made that way, or there might be a shortage of people on the earth! ;-) Who else has the patience to stay home with little children all day, cleaning up after them and meeting their needs, even before her needs are met?
Perhaps Mom deserves a platinum star with a large diamond in the middle, at least (hint, hint, Dads)! ;-)
This is an inspirational birthday poem about one who wants to honor Mom before himself or herself:
Today is my birthday
But I want to honor Mom.
She cared for me, day by day,
Even when the pressure was on.

When I was sick she cared for me
Even when she was sick, too.
I have many a good memory
Of her love for me, so true.

- Mom, forever, this is for you!
~ Quotescoop.com ~


---
Funny Birthday Poems for Grandparents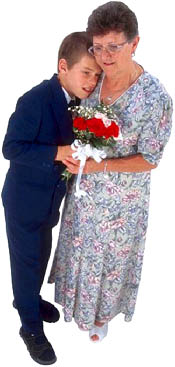 Yes, Mom and Dad turns into Granny and Pappy in time, just like children often turn into Moms and Dads.
Is it not strange how appearances change with age? How many kids have looked at their adult self in the mirror and exclaimed: "I look like my mother!" Or, "I look like my Dad!"
Following is a birthday poem about the unmentionable subject of Granny's age on her birthday.
Funny to think that, yes, she was a baby once, long ago. She was all soft and pudgy and had a smooth, pinchey cheeks face.
Now, even though her skin might not be as silky smooth, she is still just as soft and warm. So give her a big hug of love. It will surely help to keep her young!
Granny had a grand old birthday.
How old she is she would not say
And Mamma is not giving it away.

Grandpa is keeping it all in.
He knows what is best for him.
If he told she would have his skin.

What is important is that she is here
With us, we love her dear.
No matter, we will all draw near.
~ Quotescoop.com ~


---
Birthday Love Poems
The birthday party can be an icon of family fun.
If you're the type of person to get stressed when arranging family gatherings, perhaps it can be a good idea to go through your range of traditions. Which ones do you want keep because they're fun and which ones do you want to avoid because they stress you out. You see, when you do what is best for you, you will most likely also be doing what is best for everybody else. :-)
Following is a love birthday poem. This poem is about the joy of meeting in the home of the person having the birthday and showing how much the person is loved.
Happy Birthday greeting
To you and be blessed.
We all will be meeting
At your house as your guest.

Birthday cake and ice cream
For everyone that is there.
All our faces gay and a-beam
Showing you our love and care.
~ Quotescoop.com ~


---
Happy Birthday Messages and Happy Birthday Sayings
Can we sneak some happy birthday sayings into the prose?
Yes, I think we can.
Here goes!
- The more birthdays you have, the longer you live.
- birthdays are the tonic of life, the more you have, the healthier you are.
- To have a birthday is the top of life.
- I would rather have a birthday than a dentist appointment.
- Birthdays go farther when you share them.
- The only bad birthday is when they run out.
- Your birthday could be the beginning of your year, so make your birthday resolutions.
- A sad birthday is one that is not celebrated.
- The number of candles on your birthday cake show your wisdom and lung power.
~ Quotescoop.com ~
So, in conclusion, have a happy birthday when it shows up this year, and it certainly will show up. Enjoy your self on your birthday, and each day of your life. Be joyful at each birthday, they are your special days! This collection of birthday poetry examples are yours to keep and use for your private birthday endeavors.
There are poems about love, fun, inspiration, sadness, cuteness and children and teens.
Immerse yourself in this big birthday poetry collection and you will be ready when the next birthday arrives!

Where Would You Like to Go Next?
Your Guide to the Perfect Happy Birthday Quotes Funny Happy Birthday Sayings and Empowering Age Quotes
Happy Birthday Quotes: Lots of happy birthday quotes, funny quotes on age along with an outline of the history of birthdays
Happy Birthday Messages and Happy Birthday Sayings: An Update on the Old Perception of Age
Funny Birthday Quotes: Lots of funny birthday quotes, plus the history of birthday cake.
Funny Birthday Sayings: Lots of funny birthday sayings and wise old age quotes.
Funny Birthday Phrases: Lots of funny birthday phrases & quotes, plus the history of birthday cards.
Funny Birthday Greetings: and Happy Birthday Messages for your Birthday Speech or Birthday Card!
Funny 50th Birthday Quotes: and Funny Birthday Saying about Age that Shed a Positive Light on Getting Older
Inspirational Happy Birthday Sayings and Funny Age Quotes for That Special Birthday Toast, Card or Gift!
Writing Great Birthday Messages Using Funny Birthday Quotes, Sayings and Poems
If you're the lucky one to have had a lovely birthday with the people you love, you might be in search of some famous quotes to say thank you.
Famous Thank You Quotes, Thank You Sayings and Wonderful Gratitude Quotes
Or if you're in mood for more poems related pages, you might like this one:
Short Love Poems: & Romantic Love Pomes to Use as Free Love Poems in Your Love Letter, SMS or mail.
Back to the top of this page about Lots of Inspirational Birthday Poems and Poetry for all Ages: Ideal for Cards, Speeches and Toasts
Go to the Quotescoop.com Homepage