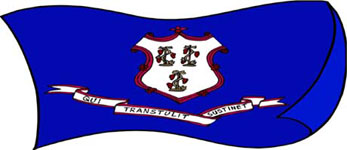 "Qui Transtulit Sustinet"
The Connecticut state motto is one of the many Latin mottos of U. S. states. This Latin motto means "He Who Transplanted Still Sustains".
The Connecticut motto was adopted in 1788. The origin of the motto is somewhat blurred but in an article "The Public Seal of Connecticut" from 1889 by State Librarian Charles J. Hoadley, it is written:
"The vines [on the State Seal] symbolize the Colony brought over and planted here in the wilderness.

We read in the 80th Psalm: 'Thou has brought a vine out of Egypt: Thou hast cast out the heathen, and planted it':--In Latin, 'Vineam de AEgypto transtulisti, Ejicisti gentes et Plantasti eam'; and the (...) [ Connecticut state motto ] expresses our belief that He who brought over the vine continues to take care of it--Qui transtulit sustinet."
Connecticut State Nicknames
Whereas there is only one Connecticut motto, there exist a number of state nicknames for Connecticut:
"The Constitution State" (Official)
This is the official Connecticut nickname that was designated by the General Assembly in 1959.

"The Blue Law State"
Blue Laws were guidelines with the purpose of controlling public morality. They were set down by the first government of New Haven Plantation.
The reference to the colour blue stems from the rumour that the laws were either written on blue pages or bound in blue books.

"The Land of Steady Habits"
This is another one of the Connecticut state nicknames with reference to proper conduct. It arose as a result of efforts to raise a high level of moral consciousness in Connecticut.

"The Nutmeg State"
The origin of this Connecticut nickname is somewhat unclear and several stories have made an attempt to explain meaning behind "The Nutmeg State":
1) One legend goes that some immoral people from Connecticut cheated buyers by selling them wooden nutmegs.
2) Another story that indirectly takes the people from Connecticut in defence, states that the buyers didn't know that the seed must be ground to make the spice.

"The Brownstone State"
Brownstone, which was used for building houses and various other buildings, was once in such plenty supply in Connecticut that in the 1800s a total of 25 ships operated to transport stones down the Connecticut River to Boston, Philadelphia, San Francisco, New York, and even as far as London.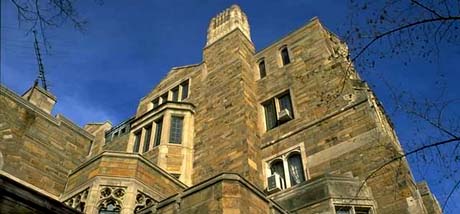 "The Freestone State"
This Connecticut nickname is once again a reference a Connecticut stone. Connecticut had a considerable supply of freestone (sandstone), a stone which was highly valued.
"The Provisions State"
During the Revolutionary War, Connecticut supplied the forces with most of its food and canons.

Connecticut State Slogans
Whereas the Connecticut state motto intends to describe a 'deeper soul' of Connecticut, state slogans are often quite 'down to earth' as they especially focus on attracting tourists, and as you will see ... in both serious and funny ways.


"CONNECTicut"
This example of Connecticut state slogans has been seen in vacation promotions.

"You Belong in ConneCTicut"
This Connecticut state slogan is the state's attempts at attracting new biz residents to Connecticut to enhance economic growth: YouBelongInCT.com

"Connecticut: Like Massachusetts, Only Dirtier and With Less Character"

"Connecticut: Like Massachusetts, Only the Kennedys Don't Own It Yet"
"Connecticut: Land of the Stuffy White People"
"Connecticut: James Van Der Beek was Born Here"
Some of these Connecticut funny state slogans can be bought on t-shirts and other souvenir items.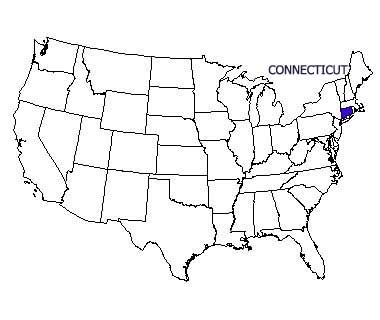 Where Would You Like to Go Next?
Perhaps to Funny State Slogans or the state motto, state nickname and state slogan of United States?
Or maybe Alabama, Alaska, Arizona, Arkansas, California, Colorado, Delaware, Florida, Georgia, Hawaii, Idaho, Illinois, Indiana, Iowa, Kansas, Kentucky, Louisiana, Maine, Maryland, Massachusetts, Michigan, Minnesota, Mississippi, Missouri, Montana, Nebraska, Nevada, New Hampshire, New Jersey, New Mexico, New York, North Carolina, North Dakota, Ohio, Oklahoma, Oregon, Pennsylvania, Rhode Island, South Carolina, South Dakota, Tennessee, Texas, Utah, Vermont, Virginia, Washington, West Virginia, Wisconsin, and Wyoming.
Or perhaps you'd like to see the page State Mottos to find a complete list of mottos
Back to the top of this page about Connecticut State Motto
Go to the Quotescoop.com Homepage