"In God We Trust" (Official)
The Florida state motto is identical to the United States motto. The Florida motto was adopted by Florida Legislature in 1868 as part of the state seal but was not yet accepted as an official state motto.
It was only as late as July 1, 2006, that the belief affirmation "In God We Trust" became the official state motto of Florida.
Like several other U. S. states; Arizona, Colorado, Oiho, and South Dakota, the Florida motto reflects a deep belief and trust in a non-worldly power, God.
Florida State Nicknames

Whereas there is only one Florida motto, there exist a number of state nicknames for Florida:

"The Sunshine State" (Official)
A real hit motto for the tourism industry - a message of lovely heat and nice weather (even though rough weather is not unusual).
Just like the Florida state motto has reached an official status by legislature, this Florida state nickname was adopted as official state nickname by legislature in 1970.

"The Orange State"
This Florida nickname stems from the unusual rich abundance of orange groves growing across the state.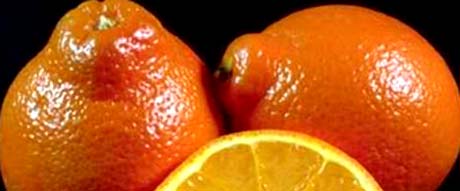 "The Alligator State"
A less flattering nickname - namely one of warning. This one of the Florida state nicknames finds its origin in the large quantity of alligators lurking in the dampness of the treacherous swamps and streams of Florida.



"The Gulf State"
Florida is placed right in Gulf – hence this nickname.

"The Peninsula State"
Seen from above - the easily recognizable shape of Florida protruding down into the Gulf.

"The Everglade State"
An imagery related to "The Alligator State" – plenty of everglades, home of alligators.

"The Flower State"
Florida's flowery wild life is of such beauty that "The Flower State" only seems fitting.
Florida State Slogans
Whereas the Florida state motto intends to describe the character of the national 'soul' of Florida: ("In God We Trust"), Florida state slogans focus especially on attracting tourists, and as you will see, in both serious and less serious ways:

"The Sunshine State"
This is the Florida state slogan from "Visit Florida" which is the Official Florida Tourism Industry Marketing Corporation: VisitFlorida.com

"The Land of Good Living"
This is an old example of Florida state slogans, apparently it came about in the 1950s and did not live for long.

"Florida: Ask Us About Our Grandkids"
"Florida, America's Wang"
"Florida, the Plywood State"
"Florida, the Gunshine State"
"Florida, America's Penis"
"Florida: It's Long and Hangs to the Left"
"Florida: Senior Citizen Discounts Available"
"Florida: Leave Us Alone, We're Busy Enjoying the 82 Degree Winter"
~ Gregory Seel ~
"Florida: More Than Just a Great Place to Die"
~ Joe Lex ~
"Florida: Where America Goes to Die"

These are examples of Florida funny state slogans that can be bought on t-shirts and mugs and the like.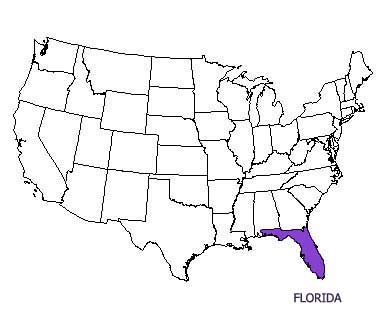 Where Would You Like to Go Next?
Perhaps to Funny State Slogans or the state motto, state nickname and state slogan of United States?
Or maybe Alabama, Alaska, Arizona, Arkansas, California, Colorado, Connecticut, Delaware, Georgia, Hawaii, Idaho, Illinois, Indiana, Iowa, Kansas, Kentucky, Louisiana, Maine, Maryland, Massachusetts, Michigan, Minnesota, Mississippi, Missouri, Montana, Nebraska, Nevada, New Hampshire, New Jersey, New Mexico, New York, North Carolina, North Dakota, Ohio, Oklahoma, Oregon, Pennsylvania, Rhode Island, South Carolina, South Dakota, Tennessee, Texas, Utah, Vermont, Virginia, Washington, West Virginia, Wisconsin, and Wyoming.
Or perhaps you'd like to see the page State Mottos to find a complete list of mottos
Back to the top of this page about Florida State Motto
Go to the Quotescoop.com Homepage