• Either they are really, really funny ads or they are just so bland that you forget about them the next minute ...
• Typically, it's always either ... or ...
• Here, you don't need to worry!
• We present you only with the absolute best hilarious ads here on Quotescoop.com
• If you feel like it, you can go directly to our list humorous ads pages here.

Funny Commercials ... We Hate the Bad Ones BUT Looove the Good ones
Making great and humorous ads is always a risky business for advertising companies.
Why?
Because when it comes to humor, it either works ... or it doesn't!
Therefore, it's risky business.
Ads may fail because of a number of reasons: Perhaps they are too sophisticated (people miss the point), too provocative (offending a particular group or person), or maybe the particular choice of humor doesn't mix well with the target audience (it's just not funny!)
There may be many reasons as to why an ad doesn't work but ...
When an ad is funny, we really, really like it!
We may even become fans of a particular brand or product just because we have been spellbound by their funny ads.
And isn't that clever: When something is presented in a funny way, we tend to like the product simply because the hilarious ads have given us a good feeling: we smile and laugh!
Providing you with good feelings, smiles and laughs are also our aim here at Quotescoop.com.
Furthermore, all ads displayed are copyright of their respective creators/owners and are displayed here for informational and educational purposes only.


---
The Best Funny Condom Ads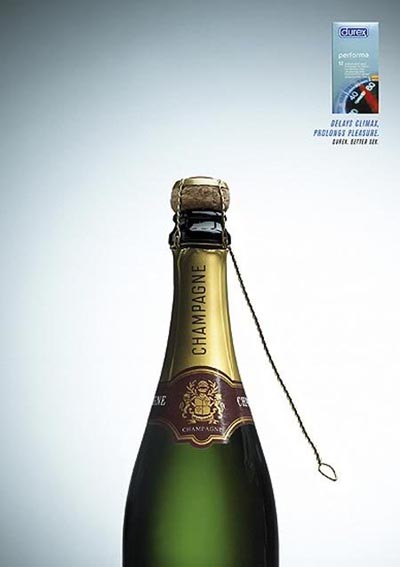 Durex Performa. Delays Climax, Prolongs Pleasure. - Funny condom ads with unopened bottle of champagne.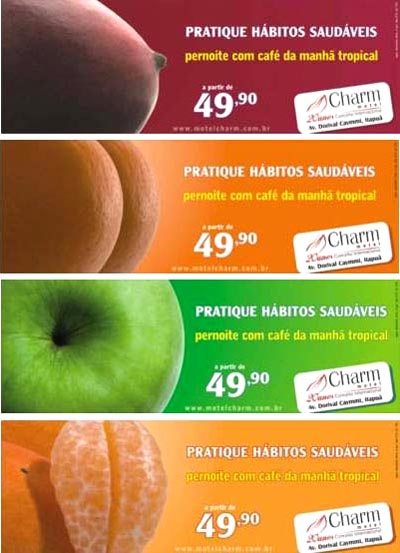 Funny condom commercial from Charm. Sexy fruit to fertilize your imagination. Fruit Flavoured.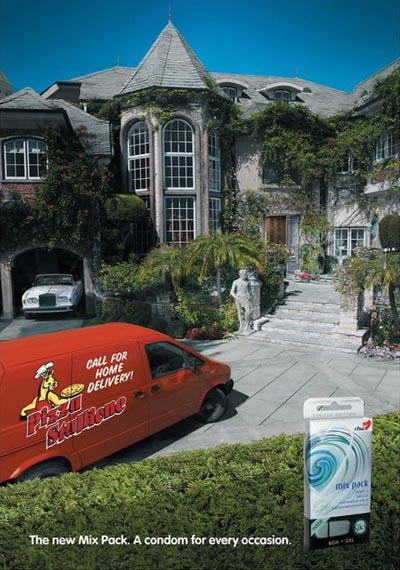 The new mix pack. A condom for every occation. Pizza Stallione - Call for Home Delivery!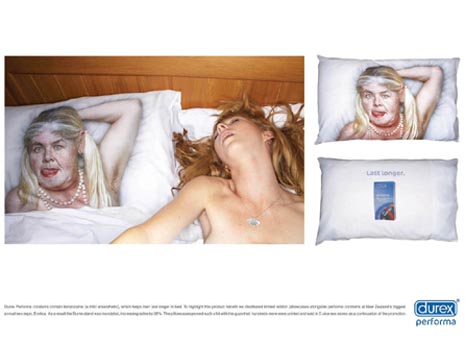 Durex Performa. To understand this condom commercial, you need to read the message below the image. In short the text says that Durex Performa condoms come with a mild anaesthetic which delays the man's climax. The 'un-stimulating' pillowcases were produced as part of advertising campaign for these Durex Performa condoms. The campaign was such a big hit that Durex had to produce a new big pillow stock as it turned that the male audience were crazy about these 'sexy' pillows!
About condom ads:
For many people speaking about sex and condoms makes them feel uncomfortable, perhaps the very topic of sex is even taboo!
So how do you market such a morally sensitive product?
You use humor! And plenty of it!
Humor makes people relax and enjoy themselves.
But why is it we find condoms ads so funny?
One of the reasons is that it's funny to see how the condom ads creatively manage to 'speak' about sex (e.g. insinuate people having sex or selling condoms for large penises) without actually portraying any real sexual content.
This evasive manoeuvre around hot sex in funny condom ads is very entertaining.
We have gathered some of the absolute best condom ads for you in our exquisite condom ads galleries: Funny Condom Commercials, Funny Condom Advertisings: So Much Fun and Really Hilarious Condom Commercials.

---
The Top Supreme Beer Ads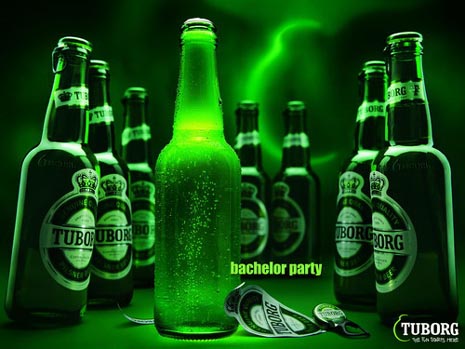 Bachelor Party
- Funny beer commercial from Tuborg featuring a naked beer bottle from Quotescoop.com's homeland, Denmark.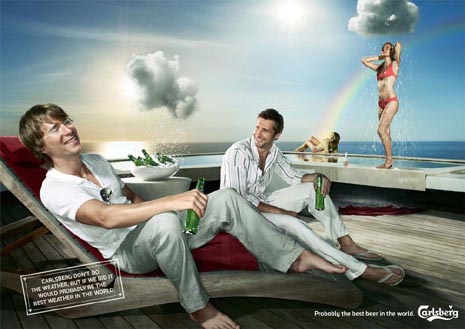 Carlsberg don't do the weather, but if we did it would probably be the best weather in the world.
- Another one of our funny beer ads! Yes, we at Quotescoop.com proudly present another great Dane, Carlsberg!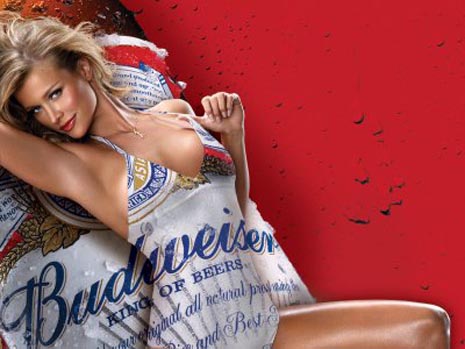 Budweiser. King of Beers.
A sexy beer ad from Budweiser (see more Budweiser ads)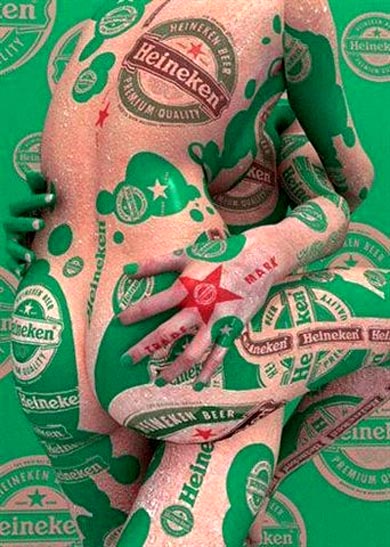 Heineken.
And another sexy beer ad (See the exquisite Heineken ads gallery).
About beer ads:
Some beer commercials strive to be very funny, other beer ads plays on your lustful desires. Male lustful desire typically: there's little doubt that most beer ads target the 'guy end' of the population.
Many beer ads try to bring you this message: 'If you drink this beer, you will feel very masculine, the world will seem much better and you'll have all your dreams fulfilled!'
And what are the dreams?
Great sex!
And who wouldn't want that?
Enjoy these great mixed beer ads, top beer ads, Heineken ads and Budweiser ads.


---
The Best Alcohol Ads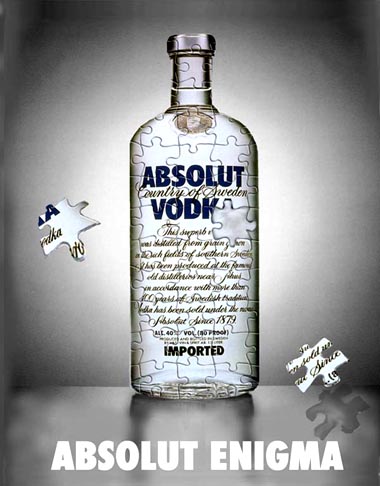 Absolut Enigma
A good example of the successful alcohol ads from Absolut Vodka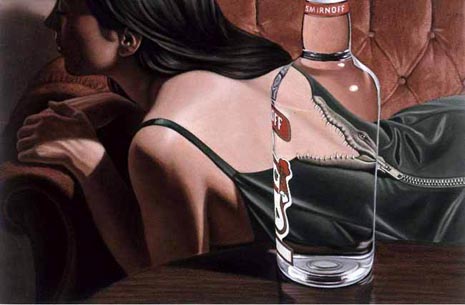 Smirnoff Vodka
Another great sample of alcohol ads, crocodile zipper on sexy woman's back.
About alcohol ads:
Typical of some of the best alcohol ads (such as Smirnoff ads, for instance) is the subtle playing with your senses; A playing, similar to the effect of drinking alcohol.
• You see things that aren't really supposed to be there.
• And your mind becomes very unidirectional ... in other words, all you can think about is sex
Please, stay tuned for our best alcohol ads that will come up soon on these funny ads pages.


---
Hilarious Ads - a Mixed Collection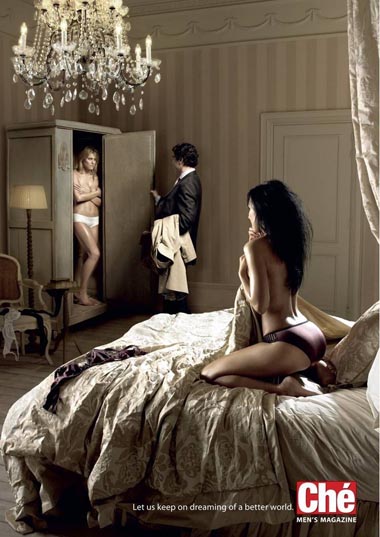 Ché. Men's Magazine. Let us Keep Dreaming of a better world.
Very funny ads at their best, featuring half naked woman hiding in a closet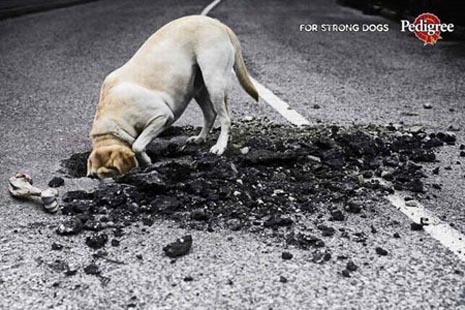 Pedigree. For Strong Dogs.
- Another example of a very funny ad.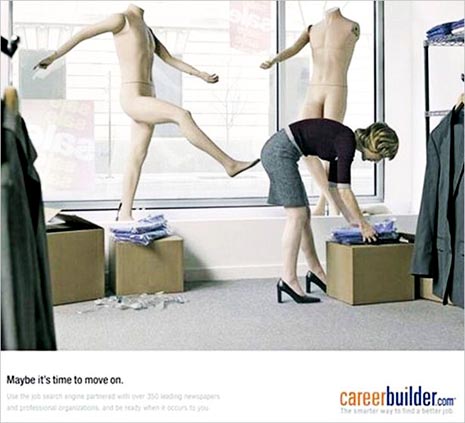 Careerbuilder.com - Maybe it's time to move on!
- Very funny ad: Mannequin kicks woman to make her take the next step.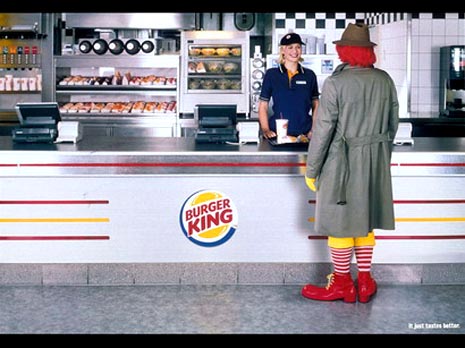 Burger King. It just tastes better.
Ronald McDonald visits Burger King, another example of very funny ads.
About great ads:
What characterises very funny ads is their ability to get our attention - keeping it - entertaining us - and making us remember them.
These characteristics make up the hard-to-get 'access card' of the ads we will soon present you with on these pages.