"Virtute et Armis"
This Mississippi state motto is a Latin motto and in English it means "By Valor and Arms". "Valor" may be interpreted as 'courage' and the intended meaning of "arms" may be 'strength'.
The Mississippi motto has not been adopted as an official motto but has appeared on the Mississippi coat-of-arms since 1894. The Mississippi motto was suggested by James Rhea Preston (the Mississippi superintendent of education).
Interestingly, the Mississippi motto may have its roots and inspiration from another motto with a subtle, but somewhat different message. This motto created by Lord Gray De Wilton: "Virtute Non Armis Fido" (I trust in virtue not arms).
Mississippi State Nicknames
Whereas there is only one Mississippi motto, there exist a number of state nicknames for Mississippi:
"The Magnolia State"
Whereas the state of Mississippi does not have an official Mississippi state motto, it does have an official state nickname: "The Magnolia State". The beautiful and stately Magnolia which also happen to be the state flower as well as state tree is also displayed on the state quarter from 2002.




"The Eagle State" and "The Border-eagle State"
On the Mississippi coat-of-arms is featured an eagle, hence "The Eagle State".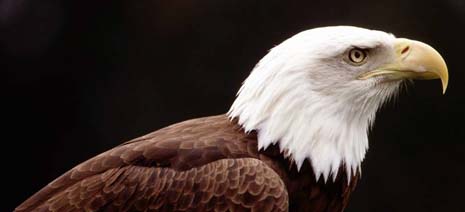 "Hospitality State"
This Mississippi state nickname is especially valued and used as warm and welcoming image by the Mississippi tourism industry.

"The Bayou State"
This Mississippi state nickname is a reference to the marshy streams that go through the lowlands along the great Mississippi River and out into the Gulf.

"The Mud-cat State"
Mud-cats are a nickname for cat-fish that are found in large sizes in swamps and rivers, including the Mississippi River and Tennessee River which offer several different species of the cat-fish.

"The Ground-hog State"
There is no explanation to this nickname other than a once assumed large number of Ground-hogs in the state.

"The Mud-Waddler State"
No explanation of the origin on this nickname is available.
Mississippi State Slogans

Whereas the Mississippi state motto intends to describe highly prized state values, Mississippi state slogans focus especially on attracting tourists, and as you will see, some are more serious than others:
"Mississippi - Feels Like Coming Home"
This is the Mississippi tourism slogan from 2002.

"Mississippi - The South's Warmest Welcome"
This is also a Mississippi state slogan.

"Mississippi: Come Feel Better About Your Own State"
"I'm From Mississippi, Can You Tell Me What My T-shirt Reads?"

Some of these Mississippi funny state slogans can be bought on t-shirts and stickers.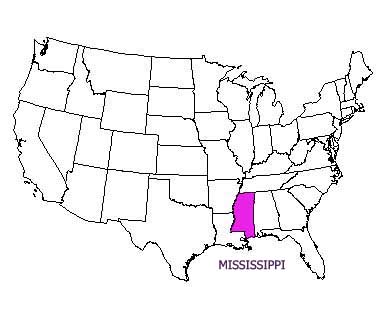 Where Would You Like to Go Next?
Perhaps to Funny State Slogans or the state motto, state nickname and state slogan of United States?
Or maybe Alabama, Alaska, Arizona, Arkansas, California, Colorado, Connecticut, Delaware, Florida, Georgia, Hawaii, Idaho, Illinois, Indiana, Iowa, Kansas, Kentucky, Louisiana, Maine, Maryland, Massachusetts, Michigan, Minnesota, Missouri, Montana, Nebraska, Nevada, New Hampshire, New Jersey, New Mexico, New York, North Carolina, North Dakota, Ohio, Oklahoma, Oregon, Pennsylvania, Rhode Island, South Carolina, South Dakota, Tennessee, Texas, Utah, Vermont, Virginia, Washington, West Virginia, Wisconsin, and Wyoming.
Or perhaps you'd like to see the page State Mottos to find a complete list of mottos
Back to the top of this page about Mississippi State Motto
Go to the Quotescoop.com Homepage