"Regnat Populus" (Official)
The Arkansas state motto is one of the many Latin mottos of U. S. states. This Latin motto means "The People Rule". Historic sources have had a difficult time tracing the motto's origin so it is not known how it came about.
In 1864 the Arkansas motto was adopted as part of the state seal "Regnant Populi" ("The People Rules"). However, in 1907 the Latin motto was slightly alternated into correct Latin: "Regnant Populus" ("The People Rule").
Other U.S. state mottos that are in Latin just like the Arkansas motto are Alabama, Arizona, Colorado, Connecticut, Idaho, Kansas, Kentucky, Maine, Massachusetts, Michigan, Missouri, New Mexico, New York, North Carolina, Oklahoma, South Carolina, Virginia and West Virginia.

Arkansas State Nicknames
Whereas there is only one Arkansas motto, there exist a number of state nicknames for Arkansas:
"The Natural State" (Official)
This Arkansas state nickname was officially adopted by legislature in 1995 and is intended to emphasize Arkansas' beautiful landscape and relatively untouched nature. Within Arkansas you will find a true wealth of parks - 3 national forests, 5 national parks and a whole of 52 state parks.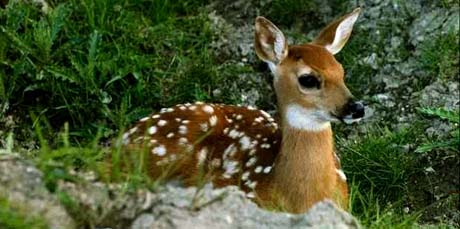 "Land of Opportunity"
This is another one of Arkansas state nicknames which was adopted in 1947 as the official nickname of Arkansas. It remained that way for 38 years.

"The Wonder State"
Going further back in time, this state nickname had official status from 1923-1947 and was intended to promote Arkansas' richness in natural wonders.

"The Bear State"
Even further back, we find "The Bear State" (pronounced "Bar") which was first heard in 1958. This Arkansas state nickname was later abandoned as it was found unfitting for the state.

"The Hot Springs State" or "The Hot Water State"
These two variations of Arkansas state nicknames were earned because of the popular hot springs in Arkansas.

"The Razorback State"
The background for this nickname is an honouring of the athletic teams of the University of Arkansas. A razorback is a wild hog with thin long legs.

"The Toothpick State"
"The Toothpick State" owns its name from a large knife crafted by Arkansas' knifesmiths meant for throwing.

"The Bowie State"
This is another reference to a knife. This particular type was first made by smith James Black for Jim Bowie. The knife was supposedly sharp enough for shaving, heavy enough to be handled as a hatchet, as long as a sword, and broad enough to be able to paddle with.
Arkansas State Slogans

Whereas the Arkansas state motto intends to describe the national 'soul' of Arkansas, Arkansas state slogans focus especially on attracting tourists, and as you will see, in both serious and funny ways:
"Arkansas. The Natural State"
This is one of the Arizona State slogans from the Official Arkansas Tourism site - The Arkansas Department of Parks & Tourism: Arkansas.com

"Arkansas: Litterasy Ain't Everthang"
"Arkansas: Safe Sex, We Mark the Sheep that Kick"
"Arkansas: Get Hog Wild"
"It's All Relative in Arkansas"
"Arkansas: Where Your Daddy is Your Uncle"
"Arkansas: We Pluck a Mean Chicken"

Some of these Arkansas funny state slogans are printed on souvenir t-shirts and other souvenir items.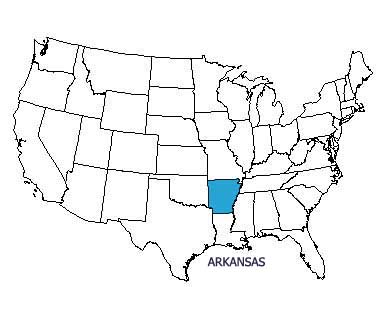 Where Would You Like to Go Next?
Perhaps to Funny State Slogans or the state motto, state nickname and state slogan of United States?
Or maybe Alabama, Alaska, Arizona, California, Colorado, Connecticut, Delaware, Florida, Georgia, Hawaii, Idaho, Illinois, Indiana, Iowa, Kansas, Kentucky, Louisiana, Maine, Maryland, Massachusetts, Michigan, Minnesota, Mississippi, Missouri, Montana, Nebraska, Nevada, New Hampshire, New Jersey, New Mexico, New York, North Carolina, North Dakota, Ohio, Oklahoma, Oregon, Pennsylvania, Rhode Island, South Carolina, South Dakota, Tennessee, Texas, Utah, Vermont, Virginia, Washington, West Virginia, Wisconsin, and Wyoming.
Or perhaps you'd like to see the page State Mottos to find a complete list of mottos
Back to the top of this page about Arkansas State Motto
Go to the Quotescoop.com Homepage