"Hope"
This simple and optimistic Rhode Island state motto is featured on both the state seal and state flag. The Rhode Island state motto was adopted in the year of 1875.
According to the historical writer, Howard M. Chapin, the biblical phrase "hope we have as an anchor of the soul" is considered the main inspiration and background for the Rhode Island motto "Hope".
Why the exact choice of "Hope" was selected to represent the Rhode Island motto, is not known, however.
Other state mottos that similarly to the Rhode Island state motto mention or refer to sentiments of 'hope' are South Carolina and Washington.
Rhode Island State Nicknames

Whereas there is only one Rhode Island state motto, there exist a number of state nicknames for Rhode Island:

"The Ocean State" (Official)
This is the official Rhode Island state nickname and was created in an attempt to attract tourists to the state. If you have a car, you don't have to drive for more than half an hour max to reach the sea.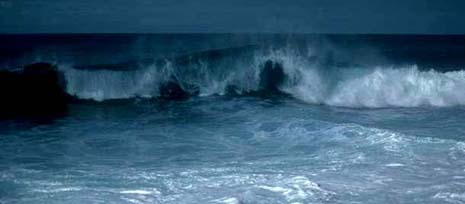 "The Plantation State"
This Rhode Island nickname is a reference to the longest official name of all the states "State of Rhode Island and Providence Plantations".

"Little Rhody", "Little Rhodie", L'il Rhody and "Little Rhode"
These Rhode Island nicknames are all variations of the same theme; the state's small size.

"The Smallest State"
Another reference to size, Rhode Island is the smallest of all the 50 states.

"The Southern Gateway of New England"
This name places emphasis on Rhode Island's geographical location as being very convenient for shipping goods between New England and other parts of the United States and other countries.

"Land of Roger Williams"
This is a Rhode Island nickname in honour of the founder of Providence Plantation in 1636, Roger Williams.
Rhode Island State Slogans
Whereas the Rhode Island motto intends to describe optimistic sentiments of Rhode Island - Rhode Island motto: "Hope" - Rhode Island state slogans focus especially on attracting tourists, and as you will see, some are more serious in nature than others:

"Unwind in New England"
This is the Rhode Island state slogan from the Rhode Island Travel and Tourism Guide: RhodeIslandGuide.org

"Rhode Island: We're Not REALLY An Island"
"Rhode Island: Size Ain't Everything"
"Things Look BIGGER in Rhode Island"
"Rhode Island: Small, Yes, But We Know What to Do with It!"
~ Joe Lex ~
"2,490 Square Miles. Suck It, Rhode Island"
"Rhode Island: It's Like the Period at the End of a 49 Word Sentence"

Some of these Rhode Island funny state slogans can be bought on t-shirts and other souvenir items.
Where Would You Like to Go Next?
Perhaps to Funny State Slogans or the state motto, state nickname and state slogan of United States?
Or maybe Alabama, Alaska, Arizona, Arkansas, California, Colorado, Connecticut, Delaware, Florida, Georgia, Hawaii, Idaho, Illinois, Indiana, Iowa, Kansas, Kentucky, Louisiana, Maine, Maryland, Massachusetts, Michigan, Minnesota, Mississippi, Missouri, Montana, Nebraska, Nevada, New Hampshire, New Jersey, New Mexico, New York, North Carolina, North Dakota, Ohio, Oklahoma, Oregon, Pennsylvania, South Carolina, South Dakota, Tennessee, Texas, Utah, Vermont, Virginia, Washington, West Virginia, Wisconsin, and Wyoming.
Or perhaps you'd like to see the page State Mottos to find a complete list of mottos
Back to the top of this page about Rhode Island State Motto
Go to the Quotescoop.com Homepage