• Hand picked love quotes, love proverbs & love sayings galore!
• Want the truth about the thing that stirs the heart most of all or just wanna have fun with it?
• Then you've come to the right place!
• If you so desire, you can jump directly to the list of love quotations
Seemingly so Far Away, yet Truly so Near
Ah, love ... that indefinable something that we all yearn for, whether we acknowledge it or not. So readily available everywhere and yet so overlooked.
Love ... searched for in all the wrong places, which is to say everywhere except for the one place where it is most easily found: Inside ourselves. We long for love, yet all we have to do to feel love is give it!
Love ... so easily mistaken for something else, like needs: The need for safety and predictability; the need for sex; the need for control; the need for recognition. Many quotes about love, love proverbs and love sayings are like that - even most of our love songs are more about our needs than about love.
You'll probably recognize love lyrics like this:
If you ever go away
I won't live another day.
I know I am hardly being fair
but I need your love like I need air.
If you ever are untrue
I don't know what I will do
I tell you now, and this is true:
I can't live one day without you.
(Impromptu 'lying love poem' by Soren Lauritzen)

Yes, those may be the feelings (about need), but the words are a far cry from the truth about love, which doesn't really have anything to do with needs.
Sometimes Someone Says Something So Sweet & Spot On
And yet every once in a while someone comes along who sees the truth and is not afraid to speak it: philosophers, teachers, writers, even the occasional leader or actor. Like this quote:
"Love has nothing to do with what you are expecting to get – only with what you are expecting to give – which is everything."
~ Katherine Hepburn ~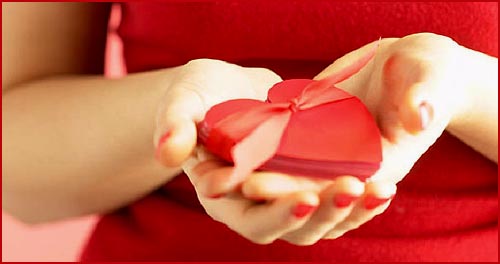 Of course, this quote is also true:
"A baby is born with a need to be loved - and never outgrows it."
~ Frank Howard Clark ~
For we do need love, it is just a question of where we need it to come from.
When we are kids, we need the love of our closest adults, usually our parents. When we become adults ourselves, we just need the love of one adult: Ourselves.
We ourselves are the source of love in our own lives. Obviously getting love from other people feels nice, too, but since you experience love when you give it and not when you get it, the getting is really not essential.

The Difference Between Love Quotes and Love Sayings
We have hand picked
inspirational quotes about love
as well as love sayings for you. Is there a difference?
Well, yes, there is:
Sayings Are Those Things That We Say to Each Other on a Regular (or Not-So-Regular) Basis.
Or perhaps we write it in a love note or an SMS. Sayings cannot be attributed to one specific person. Quotes, on the other hand, can. And that's the primary difference. Also, love sayings tend to be a bit shorter and more to the point than love quotations. But that's not a rule, just a tendency.
Many websites that display quotes and sayings don't differentiate between the two, but we want Quotescoop.com to be the BEST website for these things, so we do!
As examples ...
Here's a handful of love sayings:
If you love somebody, set them free.
Live well, laugh often, and love with all of your heart!
Love is a gift and cannot be earned. It can only be given.
We may think that holding on to love makes us strong; but in fact it's letting go.
Work like you don't need the money, love like you've never been hurt and dance like nobody's watching.
And here are some more quotes about love:
But one of the attributes of love, like art, is to bring harmony and order out of chaos, to introduce meaning and affect where before there was none, to give rhythmic variations, highs and lows to a landscape that was previously flat.
~ Molly Haskell ~
True love begins when nothing is looked for in return.
~ Antoine de Saint-Exupéry ~
Flatter me, and I may not believe you. Criticize me, and I may not like you. Ignore me, and I may not forgive you. Encourage me, and I will not forget you. Love me and I may be forced to love you.
~ William Arthur Ward ~
Love is the only force capable of transforming an enemy into friend.
~ Martin Luther King, Jr. ~
If you were all alone in the universe with no one to talk to, no one with which to share the beauty of the stars, to laugh with, to touch, what would be your purpose in life? It is other life, it is love, which gives your life meaning. This is harmony. We must discover the joy of each other, the joy of challenge, the joy of growth.
~ Mitsugi Saotome ~


You're in Loving, Slightly Mischievous Hands!
This page is written by Soren Lauritzen, and while I want you to be wonderfully entertained I also want you to know the truth.

So I am carefully evaluating the love quotations, love quotes, love proverbs and love sayings that I present here in the light of what I perceive as truth. This is one of my own quotes about love:
"We like to be loved, it's nice, but what we really love is loving! Loving ourselves, loving other people - that's how we experience love! And the fewer conditions we put on the love we feel, the better the experience ... for everyone."
~ Soren Lauritzen ~ , the Personal Development Guy