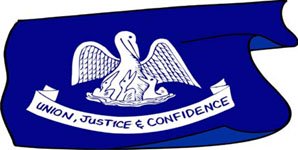 "Union, Justice, and Confidence"
The Louisiana state motto was adopted in 1902.
Governor Heard emphasized Union, Justice and Confidence as some of the most important values of statehood.
The meaning of the Louisiana motto may also be seen reflected in the official State Pledge of Allegiance which was adopted in 1981:
"I pledge allegiance to the flag of the state of Louisiana and to the motto for which it stands: A state, under God, united in purpose and ideals, confident that justice shall prevail for all of those abiding here."
The patriotic value of the strength of 'Union' seen in the Louisiana motto is also present in other state mottos of other U.S. states such as Illinois, Kentucky, Nevada, North Dakota, and Vermont.
Louisiana State Nicknames
Whereas there is only one Louisiana state motto, there exist a number of state nicknames for Louisiana:

"The Pelican State"
The Pelican is an often seen bird on the Louisianan coastline. The fascination with the Brown Pelican stems back to the days of the early settlers who noticed how protective and caring the pelicans acted towards their offspring.
In spite of a rough pollution history with near extinction of the pelican in Louisiana in the 1960s, the pelican today has been successfully reintegrated into the Louisianan ecology.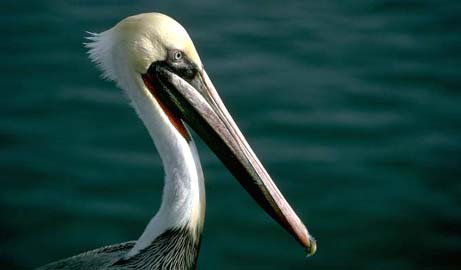 "The Bayou State"
A bayou is a small, often slow and sluggish, river that feeds into a larger area of water.
Louisiana with its many lowlands is rich on bayous.
In the beginning of 1974 this Louisiana state nickname was to be seen on state license plates.


"The Holland of America"
This Louisiana state nickname is a reference to Louisiana's waterways.


"The Child of the Mississippi"
The land mass of Louisiana consists partly of silt deposited by the Mississippi River.


"Sportsman's Paradise"
This Louisiana state nickname is a reference to the many outdoor sports that Louisiana's nature offers: fishing, trapping and hunting. But also football, horse racing, golf, ice hockey, and baseball are popular.
This Louisiana nickname can be seen on the state license plates.


"Fisherman's Paradise"
The many rivers of Louisiana offer excellent fishing opportunities.




"The Sugar State"
Louisiana has a significant sugar cane production.


"The Creole State"
A reference to the culture made up of the descendants of French and Spanish settlers.


Louisiana State Slogans

Whereas the Louisiana state motto intends to describe the three patriotic values most important for Louisiana itself, Louisiana state slogans focus especially on attracting tourists, and as you will see, in 'serious' and, well, let's say less flattering ways:


"Fall in love with Louisiana all over again"
This Louisiana state slogan was part of an advertising campaign by Lt. Governor Mitch Landrieu that was meant to attract tourists back to the state of Louisiana.


"Come as you are. Leave Different"
This is another Louisiana state slogan by the state of Louisiana.


"Louisiana: We're Not All Drunk Cajun Wackos, But That's Our Tourism Slogan"
"Louisiana: We've All Got Jazz Hands"

Some of these Louisiana funny state slogans may be bought on t-shirts and the like.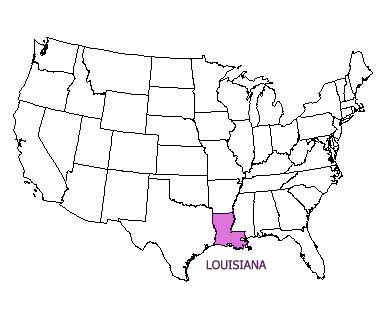 Where Would You Like to Go Next?
Perhaps to Funny State Slogans or the state motto, state nickname and state slogan of United States?
Or maybe Alabama, Alaska, Arizona, Arkansas, California, Colorado, Connecticut, Delaware, Florida, Georgia, Hawaii, Idaho, Illinois, Indiana, Iowa, Kansas, Kentucky, Maine, Maryland, Massachusetts, Michigan, Minnesota, Mississippi, Missouri, Montana, Nebraska, Nevada, New Hampshire, New Jersey, New Mexico, New York, North Carolina, North Dakota, Ohio, Oklahoma, Oregon, Pennsylvania, Rhode Island, South Carolina, South Dakota, Tennessee, Texas, Utah, Vermont, Virginia, Washington, West Virginia, Wisconsin, and Wyoming.
Or perhaps you'd like to see the page State Mottos to find a complete list of mottos
Back to the top of this page about Louisiana State Motto
Go to the Quotescoop.com Homepage