• Welcome to Quotescoop.com's funny signs central - the hot zone of truly hilarious signs!


• On these pages you will find hilarious signs from all over the world and regarding every topic imaginable!
• On this particular silly signs page we will spoil you with funny grocery signs, funny bathroom signs or toilet signs, funny church signs, funny warning signs, funny road signs, funny neon signs, funny homeless people's signs, funny museum signs, funny restaurant signs, funny hotel signs, funny shop signs ... just to mention a few!


• If you want more hilarious signs, just go to our tasty Funny Signs Buffet. For now let's get on with these humorous signs!


---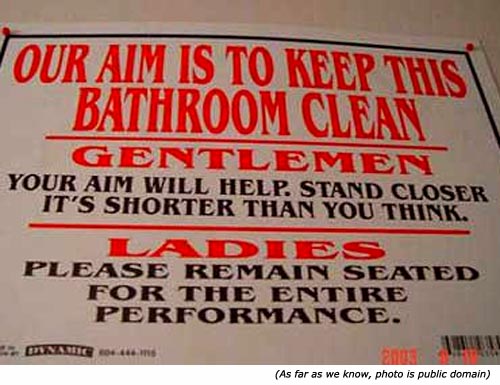 Our aim is to keep this bathroom clean. Gentlemen: Your aim will help. Stand closer. It's shorter than you think. Ladies: Please remain seated for the entire performance.
Example of funny hilarious signs on bathroom door with humorous instructions!
---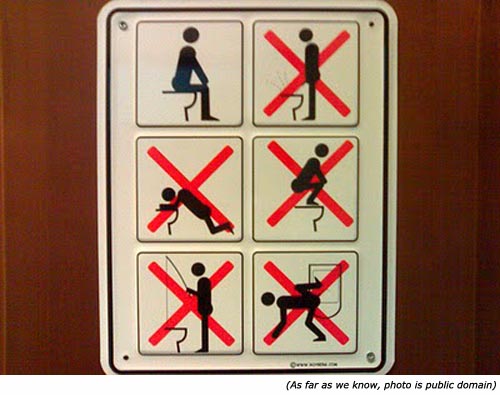 Hilarious bathroom sign: Visually entertaining bathroom instructions on how to use and specifically how not to use the toilet!
If you want more funny toilet pics, among other things, try Positive Parenting Ally's funny parenting tips page where you'll see how not to toilet train your toddler
---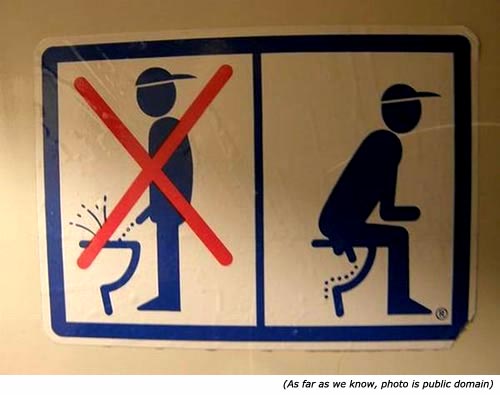 Another example of silly signs: Man standing up, big no no - man sitting down, yes!
---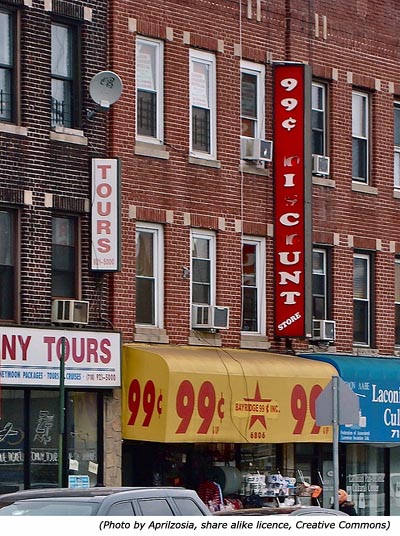 99 Cents Cunt.
Hilarious sign where letters have fallen off resulting in unfortunate words: 99 Cents Discount transformed to 99 (I) Cunt!
---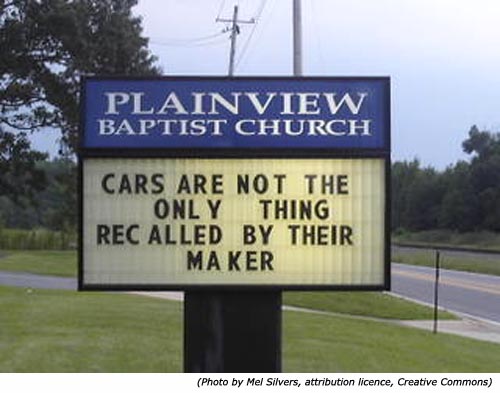 Cars are not the only thing recalled by their maker!
Funny Church sign from Plainview Baptist Church.
---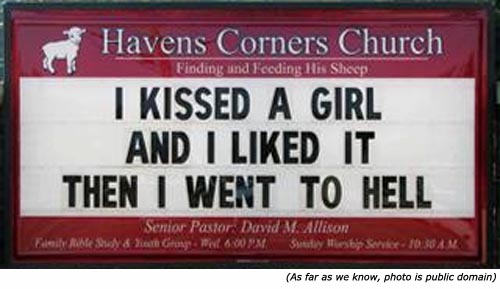 I kissed a girl and I liked it then I went to hell!
H'mm ... We don't know the context of this church sign but it seems to fit well into our silly signs category. A church signs from Havens Corners Church!
---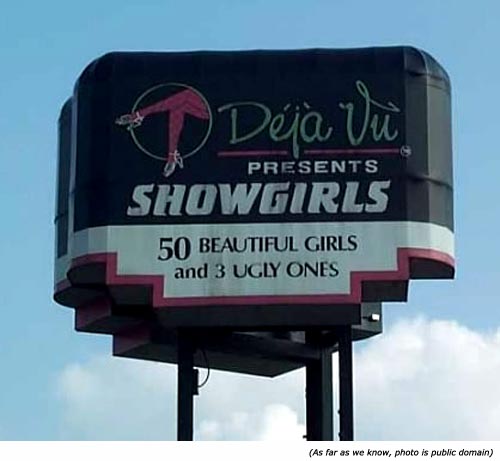 Déjà Vu Presents Showgirls: 50 Beautiful Girls and 3 Ugly Ones! Hilarious Signs: What a wonderfully humorous sign with what appears to be witty honesty!
---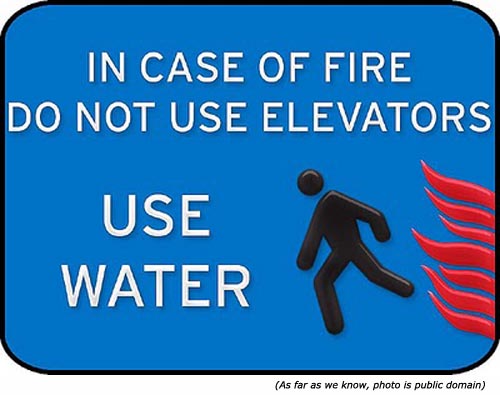 In case of fire, do not use elevators. Use Water!
An example funny signs probably made in Photoshop! Real or not, it is funny!
---
Attention Dog Guardians! Pick up after your dogs. Thank you. Attention Dogs! Grrrrr, bark, woof. Good dog!
Hilarious signs - A dog poop sign from the district of North Vancouver.
---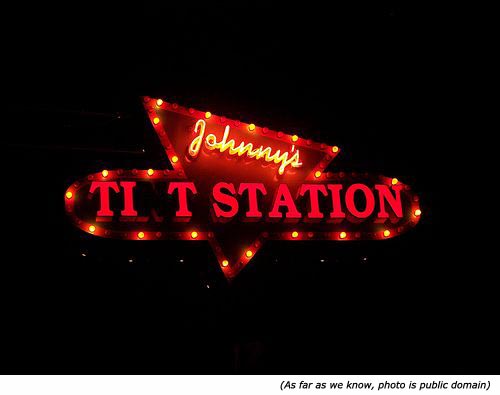 Johnny's Tit Station
A hilarious photo example of what can go wrong when some of the letters in neon signs don't work. Johnny's Tint Station miraculously becomes Johnny's Tit Station.
---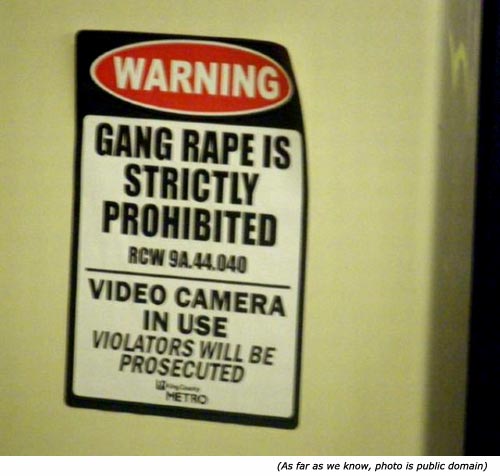 Warning! Gang rape is strictly prohibited.
Silly warning signs!
---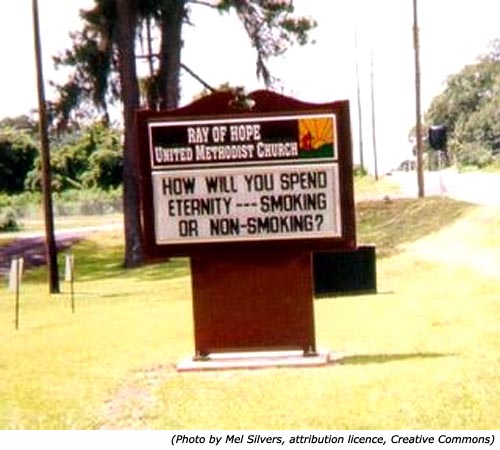 How will you spend eternity --- Smoking or non-smoking?
Another church sign, this time from Ray of Hope. United Methodist Church!
---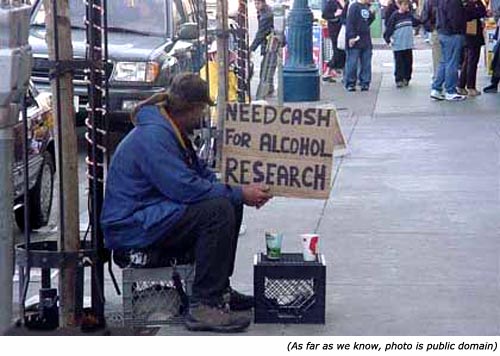 Need cash for alcohol research!
Yes, just because they are homeless doesn't they are humorless. A great example of funny signs made by a homeless man!
---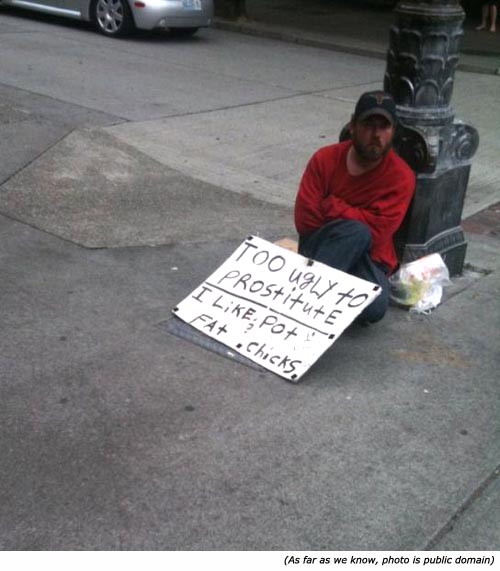 To(o) ugly to prostitute. I like pot (and) fat chicks!
Another example of hilarious signs made by the homeless.
---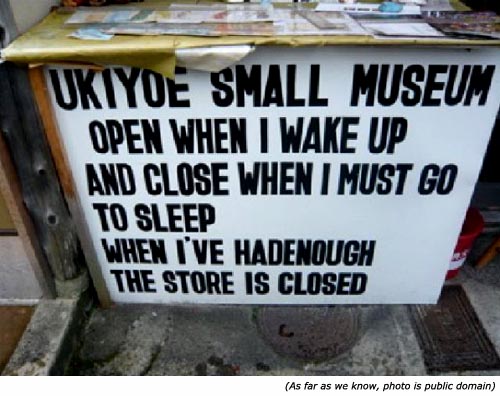 Ukiyoe Small Museum. Open when I wake up and close when I must go to sleep. When I've had enough, the store is closed!
Ah, nothing like simple logic and honesty. Funny signs example from what appears to be a very small museum.
---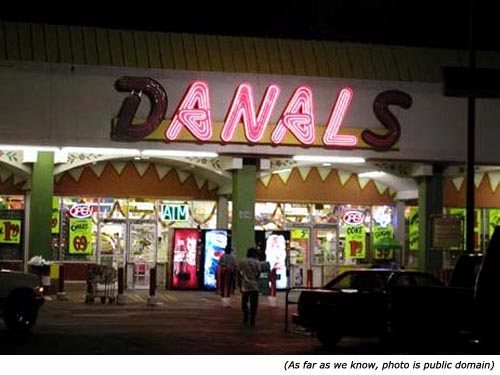 Anals
... or is it Danals? There's nothing like broken neon signs to make your day complete.
---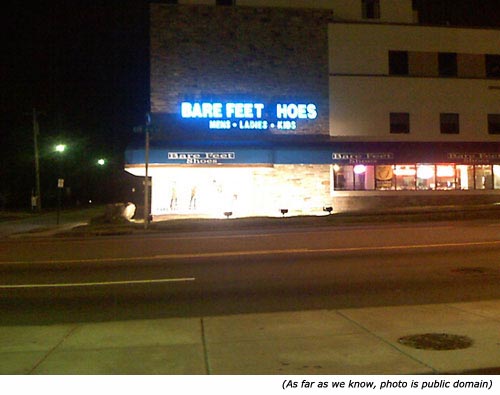 Bare Feet Hoes
For men ladies and kids. Another example of hilarious signs - a broken neon sign transforming itself from Bare Feet Shoes to Bare Feet Hoes.
---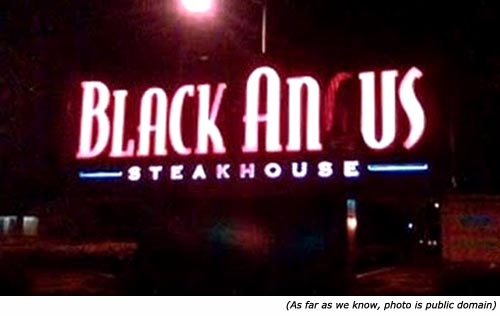 Black Anus Steak House
Yet another king of silly signs. It's really remarkable how otherwise decent signs can go rapidly down the dirty road with one letter missing, here the G in Black Angus Steak House!
---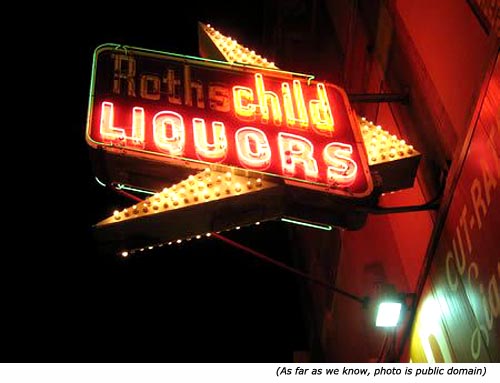 Child Liquors generated from Rothschild Liquors. A really funny neon sign - a true stupid signs treasure.
---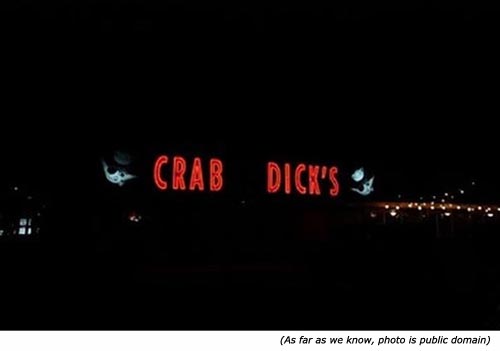 Crab Dick's
Another further broken neon sign. There seems to be no limit to the unintentional humorous creativity of these really funny pictures.
---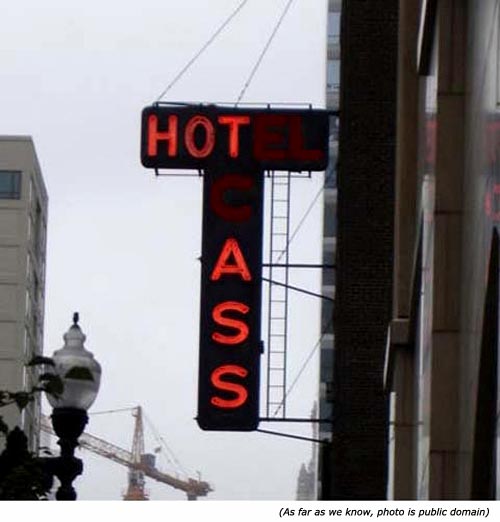 Hot Ass
Yet another further different example of funny neon signs. Hotel Cass becomes the funny hotel sign of Hot Ass. Sensationally silly signs.
---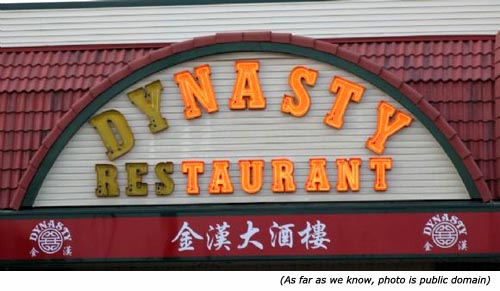 Nasty Restaurant
The Chinese restaurant sign of Dynasty Restaurant mercilessly becomes Nasty Restaurant. Bon appétit!
---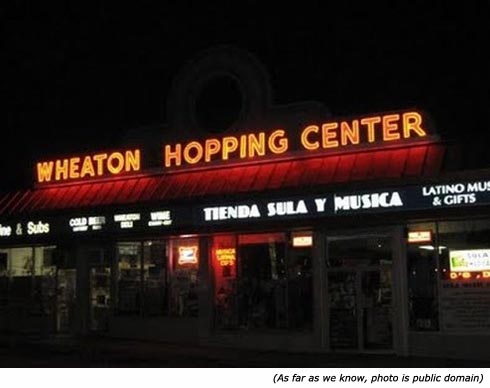 Wheaton Hopping Center
A more innocent example of broken, funny neon signs: Wheaton Shopping Center becomes Wheaton Hopping Center!
---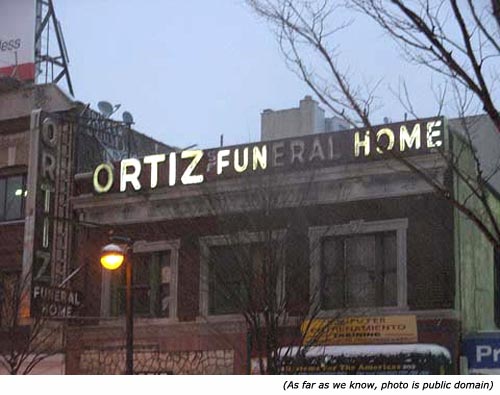 Ortiz Fun Home
A good example of rather inappropriate silly signs. On the other hand maybe a good laugh is what is needed under such circumstances. Ortiz Funeral Home.
---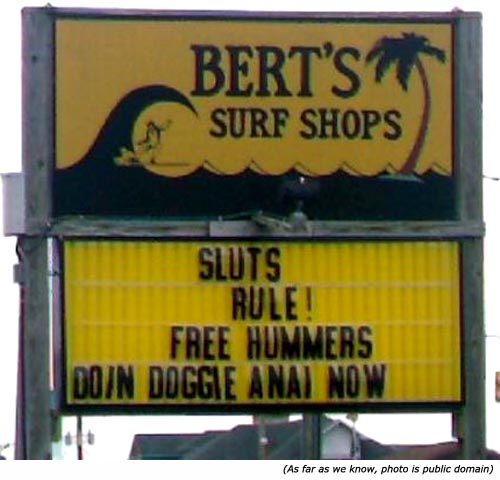 Bert's Surf Shops! Sluts rule! Free Hummers doing doggie anal now!
Funny Stupid Signs. Content is interestingly mysterious!
---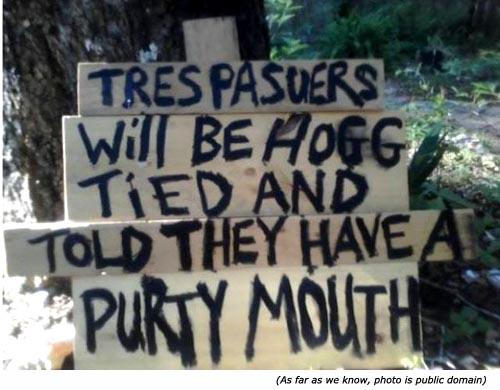 Trespasuers will be hoggtied and told they have a purty mouth!
This is a reference to a Ned Beatty movie from 1972, "Deliverance". (Thanks to Michael Francis for reference comments to this silly warning sign)
---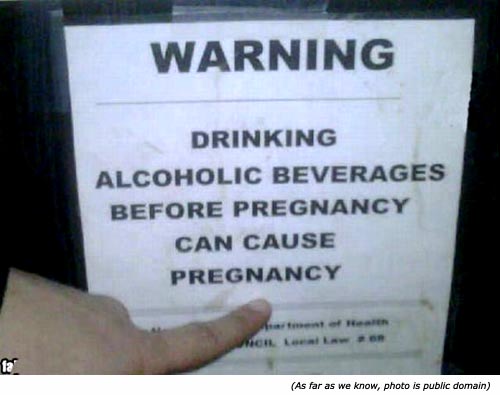 Drinking alcoholic beverages before pregnancy can cause pregnancy!
Well, more or less! A great example of silly signs.
---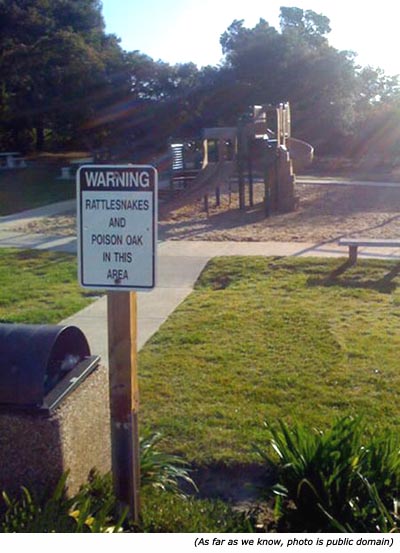 Warning! Rattlesnakes and poison oak in this area.
Yes, what a great spot to choose to build a playground.

Where Would You Like to Go Next?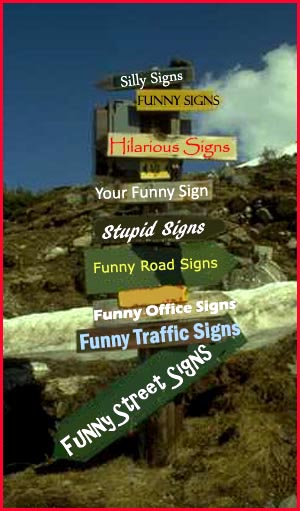 The Fabulous Flavoursome Funny Signs Buffet
Lots and lots of silly signs and stupid sign for your enjoyment.
Go ahead, dig in!
Spectacular Silly Signs Collection
The Silliest Funny Street Signs
Back to the top of this page about Fabulous Funny Signs Gallery: 28 Really Funny Pictures
Go to the Quotescoop.com Homepage