Dear Man, are you ready for the low down on Valentines Day gift ideas for your woman? Good you've come to the right place. Here you will find lots of ideas for Valentines Day presents for your sweetheart.
You see, you may get by with forgetting her birthday and maybe even your anniversary (or not), but if you're smart, Valentines Day is one holiday you'll never miss.
It is the perfect time to rekindle your love life and earn some brownie points by remembering her on the most romantic day of the year.
Coming up with fun, cool, and thoughtful Valentines Day presents isn't always easy though, so here are a few suggestions to get the wheels turning.
Uhmm ... Valentine Chocolate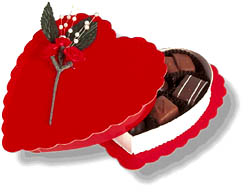 What woman doesn't love chocolate? Valentines Day is the one time during the year when she can indulge without remorse.
Just don't grab cheap chocolates at the drug store on your way home, though. Locate a local Chocolatier and choose a small sampling of delectable gourmet chocolates, truffles, or bon bons.
A tiny box of four or five of these sinful treats adorned with an elegant bow will make her feel like a queen.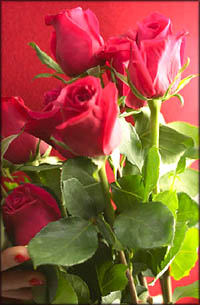 Valentines Day presents are all about romance and few things are more romantic than roses.
Send a big bouquet to her office so she will be surprised and can show off her thoughtful guy to her co-workers.
If she can't receive flowers at work, or if you don't want to spend that much cash, don't worry.
Giving her a single rose in a quiet romantic setting has its own unique charm.
Valentine Jewelry
Don't panic, jewelry doesn't have to mean diamonds. Choose a unique handmade pendant that matches her quirky personality, or more traditional gold or pearl necklaces.
Bracelets and necklaces are always good Valentines gifts. They are ideal Valentines Day presents for your lady if you aren't at the lingerie and diamonds stage in your relationship yet.
Valentine Lingerie
Speaking of lingerie, it makes a wonderful gift as long as you keep your head.
Don't push the envelope. Buy the lingerie according to her tastes rather than what you want to see her wear.
The night will be filled with more passion if you buy her something that makes her feel alluring and sexy rather than something she feels self-conscious in.
Think lace, sheer, revealing, yet classy.
Funny Boyfriend Pillow
What?
You've never heard of a boyfriend pillow?
It's one guy you won't mind sharing a bed with your beloved. If you are looking for Valentines Day gift ideas that are unusual or funny, then one of these pillows will fit the bill.
The pillow is shaped like a man's chest and cuddly arm complete with pyjama top. Your lady can snuggle with the pillow, and dream of you while you are away.
Time as Valentines Day Gift Idea
You know there is never enough of it to go around. If your lives are so busy it is pretty much 'every man for himself,' or if your lady spends most of her time caring for others, then an evening devoted entirely to the two of you will make her feel appreciated and loved.
Send the kids out to the sitter so you have the evening alone. Order in exotic food or fix her favorite meal.
Relax in a hot bath together and relish spending a few hours lost in each other's company.
It is one of the best ideas for Valentine's because it is virtually free but is something she will remember for a long time.
Fur Baby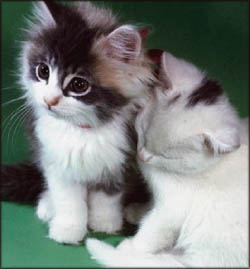 Has your beloved longed for a kitten or puppy?
Be careful here because getting a pet should be a decision that will last for the lifetime of the animal. It's best not to spring an animal on her since it is an important decision.
Why not give her a cute stuffed kitty and let her know you have finally agreed to adopt a pet?
Then you can go the shelter together and pick out your new family addition. It's sure to be a Valentines Day to remember.
If neither of you want a real pet, then a stuffed pet is a good alternative. There are some cute and cuddly kitties and puppies for sale that look almost real.
Who could resist falling in love with something so adorable?
An Exotic Trip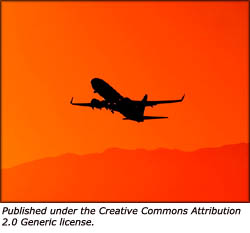 If you have the money, why not surprise her with a quick trip to some exotic locale?
Even a short flight to a southern beach in the middle of February would be a welcome treat.
Not many people would be able to fly to Paris for dinner and dancing, but you could bring Paris to your home for the evening.
Serve a French meal, play French music and with your imagination admire the full moon glinting off the Eiffel Tower as you tenderly embrace.
Dine and Dance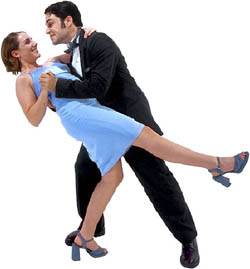 Let's face it. Not everyone has time to conjure up a fantasy evening or pick out gourmet chocolates.
Don't worry, you can go the traditional route and take your loved one dining and dancing.
Remember Valentines Day is one of the most popular days of the year for dining out so be sure to make reservations early.
Choose her favorite restaurant, or better yet, select one at a nice hotel where you can dine, dance, and then steal away to your room for a night of private passion.
Valentine Balloon Hearts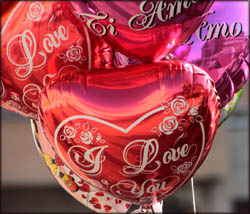 Well, Valentines Day is about romance after all, so why not bring on the hearts? Give her a heart-shaped helium filled balloon for starters.
If you are looking for Valentines Day gift ideas that are inexpensive then here you go. Balloons are as cheap as you can get.
You could also give her a plastic heart shaped ring, plastic champagne glasses stamped with hearts - you get the idea. These trinkets are light-hearted, fun, inexpensive, and perfect for relationships that aren't too serious.
Diamonds Are a Girl's Best Friend
It had to be said. A diamond is the ultimate Valentines gift idea.
If you are ready to pop the question anyway, doing it on Valentines Day is about as romantic as it gets.
If you aren't ready to give her the ring yet, or if you already have, then a classy diamond necklace or anniversary ring would reaffirm your love.
You can see there are lots of great Valentines Day gift ideas. The key here is that the gift doesn't really matter a whole lot. What matters is the spirit in which it is given.
Be thoughtful and romantic, which is the gift of yourself, because nothing will be more appreciated than that. You don't have to spend a lot of money.
The best Valentines gift of all is those three little words, "I love you."