Valentine roses - the most traditional of the traditional romantic Valentine gifts for her ... Every year for Valentine's Day, many, many women are presented with the traditional bouquet of a dozen red roses.
This is unsurprising, as the red roses symbolize romance and passion.
While the florists make it simple to know which Valentine day flowers to buy, doing a little research can make it a more unique Valentines Day gift for your favorite girl.

Why the Rose is Red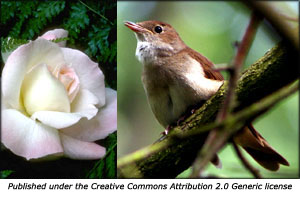 Legend has it that all roses were once white. A nightingale saw a rose, and then fell deeply in love. Before this, the nightingale has only been able to chirp and croak. Passion overtook him and he pressed against the flower, and the thorns pierced his heart.
After this happened, the rose became forever red.
There are a few women who would actually prefer a rose of a different color. Valentine roses don't have to be red - in fact, they don't even have to be in a vase.
While it might not be a good idea to give a root ball with thorns sticking out of plastic wrap to certain women, those who appreciate gardening might genuinely appreciate the thoughtfulness of a gift that keeps on giving.
Roses come in a variety of growing temperaments, but even the novice gardener can enjoy the fast growing varieties.
What better reminder of your love than the ongoing rose bush? I mean, after all - a dozen roses last a couple of weeks at best? Valentine day flowers have long been a standard gift, but I say go out on a limb and do something different.
Of course, not every woman wants the responsibility of growing a rose bush. You can still impress her with a Valentine Day bouquet that she will never forget. If you can give her Valentines Day flowers that symbolize your love and commitment, then you will make a definite impression.


---
The Meaning of the Color of Roses for Valentines
Did you know that different colored roses symbolize different things? Picking the right Valentine flower means that you might want to know exactly what your bouquet says to your lover.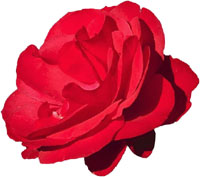 Red Roses Symbolism
Red Valentine roses have long been the standard because it symbolizes enduring passion and romantic love.
The "true love" is stronger than the thorns, and it has the universal meaning as a lover's rose.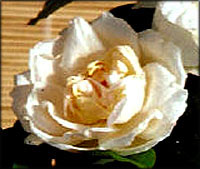 White Roses Symbolism
White roses symbolize loyalty, innocence and purity. It is often considered a bridal rose.
If you are considering a proposal this Valentine's Day, then what better valentine day flowers could your present your lover with?
Yellow Roses Symbolism
Yellow roses symbolize affection and warmth, as well as friendship.
Maybe not the best choice for your lover, but if you have a close friend or a parent you want to honor on Valentine's Day, then yellow roses are a beautiful choice.



Pink Roses Symbolism
Pink Valentines Day roses can be a complimentary choice to your Valentine Day bouquet.

These roses symbolize gentleness and elegance.

Different shades of pink have different meanings, but pale shades of pink symbolize admiration and happiness.
Peach Roses Symbolism
Peach roses are sent most often to express sympathy.
These also represent appreciation, modesty and sincerity.





Orange Roses Symbolism
Orange toned roses represent desire.
There is no better way to let her know you are attracted to her with fire and excitement than with blooms that represent that passion.

These roses also express enthusiasm and fascination; perfect if you want to say, 'I want to know more about you'.
Lilac Roses Symbolism
Lilac roses are the perfect choice if you want to send a message of "love at first sight". These flowers represent enchantment and desire. If you have a new relationship, and perhaps haven't said those three little words, then this might be a unique way to let her know that you are smitten.
Combinations of different colors can create a unique message. There are many meanings depending on what combinations you choose. One example is red and white: these colors represent unity. White roses combined with yellow equal harmony. Red and yellow are a celebration and represent happiness. If you want to write a message in your Valentines Day flower delivery, you can send a message without writing a word.
Other Symbolism of Roses
Color isn't the only way to send a message with roses. This beautiful flower has long been heralded as one of the most popular choices in bouquets.
The Symbolism of a Single Rose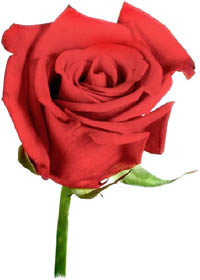 Over time, there have been new meanings attributed to the presentation of a rose.
Did you know that a single rose means "I still love you?"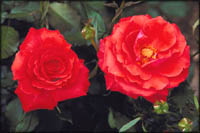 The Symbolism of Roses Full Bloom
You can periodically present one to your partner to keep love fresh.
Flowers presented in full bloom express gratitude.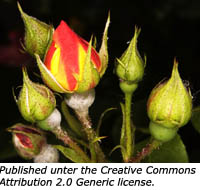 The Symbolism of Rosebuds
Rosebuds that haven't opened are generally reserved for innocent love, meaning "you are forever young and beautiful."





---
How Many Roses Should You Send?
This whole rose with meaning doesn't end with colors - the number you send is important as well. Roses aren't limited to Valentine's Day, so some of these numbers may come in handy for occasions later down the road.
Roses aren't exclusively about romance, although they remain the perfect flower for lovers.
A single rose is best when presented on a first date, or as an occasional "I still love you" reminder in the years to come. Not enough bang for a valentine gift.
Two roses can be given to represent mutual love and affection.
Three roses are reserved for a one month anniversary (you will be considered a romantic - I promise), since the roses represent each person plus the shared love.
Six roses represent infatuation. This can be given to a crush, but you probably want more for a serious relationship.
Nine roses mean "we will be together forever" - you can tell her what it means when she is trying to figure out where the other three roses are.
Ten roses, while not very common, lets your lover know your love is a "perfect ten."
One dozen, the most common number, says "Be Mine!" The perfect message for Valentines Day flowers to send.
Thirteen roses are sent with the message "Secret Admirer."
Fifteen roses mean you are sorry; hopefully you won't need fifteen on Valentine's Day, but inevitably every man has to say sorry at some point. This one is a winner.
Two dozen shout out "I'm yours!" It can also mean that you are thinking about them 24 hours a day.
Twenty five roses is the number to send for congratulations.
Three dozen equates being head over heels in love - that will have to make a good impression.
Forty roses mean that the love is genuine. It has stood the test of time and runs deep.
Fifty, or anything over that, means that your love is limitless.


---
How to Present Your Valentines Day Roses
There are several different ways to present your valentines roses. Delivery is the easiest way to get your flowers to your beloved. There are many Valentines Day flower delivery places online, with some reputable names.
Don't Buy Cheap Flowers
Cheap Valentine Flowers will often wilt quickly and not give the shelf life you want. If you want to impress with a bouquet, get some bang for the buck. Don't just buy flowers for the sake of handing her flowers.
Local Florists Are also Another Option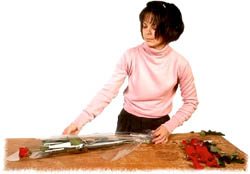 If you have a working relationship, your florist can customize your order and deliver your valentines roses to her home or work.
You can choose to purchase them on your own, but please don't settle for the grocery store bouquet! There is no telling if those roses were held in temperatures too cold, and if so they will often die before they open up.
This is very disappointing, especially since these cost almost the same as ordering a nice bouquet of valentine roses for much more glam.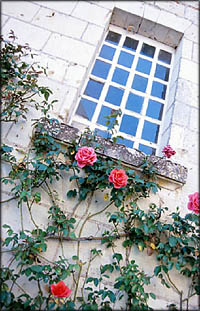 A Rosebush Can Be a Great Idea
If you do decide to go risqué and buy a rose bush instead of the traditional bouquet, know what to expect when you order it. You might want a Valentines Day Gifts for Women to accompany the rose.
Valentine's Day is actually a great time to buy a rose bush, as it is getting close to time to plant in most areas. Ordering a plant gives you countless options for color, petal count, scent, and growth size.
Roses are available in small short shrubs, massive plants and climbing vines. Depending on where it will go, you need to make sure you pick the right plant.
If your partner is a gardener, but still in novice stages, then try the "Knockout Roses" as a first plant. These roses are very disease resistant, grow quickly (they bloom the same year) and offer a long bloom time. In southern states, you will get blooms into November!
A True Flower Lover Will Also Appreciate the Accompanying Rose Growing Tools
Perhaps some Miracle Grow, a Rose stimulator for the roots, and even some soil to amend the growing area. If you are purchasing a small patio size plant, pick out a pretty planter as well.
Roses are some of the hardiest plants you can grow if you protect them from diseases and insects. In the winter you can cut them back almost to the ground and it will come back bigger and better than before.
Valentine roses will keep on giving year after year, and new starts can even be cut off of the mature plant.
A plant that has to be protected, fertilized, and maintained is the perfect symbol of a relationship.
We have to keep it alive, year after year. Protect from frost, insects and disease to stay healthy. There is nothing that can symbolize your love more than that. :-)