Feel like your brain is frying trying to come up with creative Valentine ideas? Yeah, we know exactly how you must be feeling!
It seems like the more you're thinking about those romantic Valentines Day ideas, the more elusive they seem and emptier your head feels.
This is even more the case if you are one of those practical, straightforward guys with nary a romantic bone in your body.
But don't despair if you don't know what to do for her!
We are here to help you with that and just deciding that you want to do something is a big step.
You know why?
Because you have the element of surprise on your side!
The Surprise Will Do Most of the Work for You!
You see, the element of surprise is a big bonus for you, because if romanticism is as foreign to you as all the small islands off the southern coast of Finland, then she will probably not expect you to do anything.
You see, one point for you already!
You will find that caring enough to plan some Valentines Day projects for her on this happy Valentine Day will please her in itself. Most women will be thrilled just to have a surprise, any surprise, from their sweet Valentine.
So the fact that you're paying her attention and doing your best has already taken you far, far up the popularity ladder.
It's very simple really: women just want to know that they're worth going the extra mile for. Then for most women, whatever they may encounter on that mile means less than the content of that that mile in itself, if you get my drift :-)
However, your woman could also be quite choosy and quality orientated - especially if you've managed to really spoil her on other Valentines Days - and then of course you are risking that the Valentine ideas you planned are not "up to snuff" in her mind.
However, it's a risk that you will have to take as Valentine's Day is the time for romance and crazy acts of love that only come around at Christmas time.
Few other holidays are as romantic as Valentine's Day, so your best Valentines ideas should be enough to show your better half just how much she means to you.
Romantic Ideas for a Memorable Valentines Day


---
Help! My Head is Echoingly Empty of Creative Ideas
If you can't come up with any crazily romantic Valentine ideas, never fear, Super Romantic Valentine Action Man is here to give you some Valentines Day ideas of great ways to spend her special day.
There are five basic components to any Valentine's Day, and all of the Valentine ideas that you can come up with will revolve around these five components each of which we will deal with in depth in this article on Valentines Day ideas:
1) The Valentine surprise
2) The Valentine date
3) The Valentine gift
4) The Valentine meal
5) The Valentines movies
---
1) The Sweet Valentine Surprise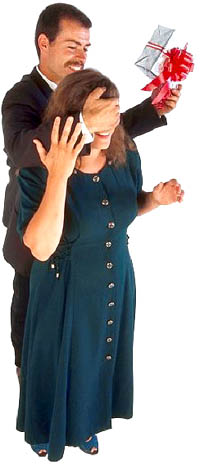 As already mentioned one of the most important aspects of Valentine's Day is the surprise. The surprise is what makes the whole thing so special for your woman.
If you take the time to prepare something special and romantic, your sensitive woman is very likely to pick up a change in your energy and focus and might 'smell' that something funny is up and want to know what it is.
So you may have to do some sneaking around, and the challenge will then be to prevent her from picking up the sweet scent of that upcoming Valentine's Day.
So you may have to use the working late excuse (and in some respect that wouldn't be a lie, would it, you are in fact working hard on your Valentine Ideas!), and you may have to forgo some of your personal time in order to set up the surprise properly.
She may then get suspicious about your furtive activities if she notices that you are spending a lot of time working late and out of the house. So try and get an extra hour or two during the day when you can prepare her Valentine surprise while she is at work.
The surprise is really one of the things that most women look forward to the most, as many women love to feel surprised by her boyfriend or husband and his romantic gestures.
This surprise in itself is the easy part!
Getting the surprise right might be a lot more work!
However, rest assured that your Valentines Day ideas will be well worth all the effort when you see the look on her face as you surprise her with that giant bouquet, the gift basket, the fancy dinner, or whatever else you have planned.


---
2) Creative Ideas for the Date
As 50% or more of the happy Valentine Day is about the surprise, it might not suffice to go to the same restaurant where you have been going for the last months or years. Sorry, buddy, it's time for some creative thinking!
All depending on your kind of girl you may need to find a classy or elegant restaurant or an exotic and culturally interesting place where you can really spoil her.
Also remember, you will not be the only one who wants to take his sweetheart out on Valentines. So you will probably need to reserve a few weeks or months in advance, as it is very likely that the restaurant will be fully booked by the time Valentine's Day mercilessly rolls around.
If you aren't the kind of guy who likes going to fancy restaurants and don't know which kind of fork goes with what dish, you may want to consider one of the Valentine's date alternatives for your significant other on this romantic holiday:


---
Get Her a Wellness Massage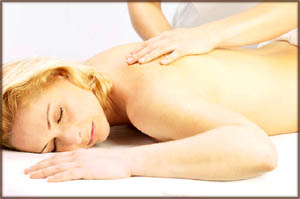 Many women put a lot of heavy weight on their shoulders; working, cleaning the house, grocery shopping, taking care of the kids, cooking dinner etc. Yes, you know this - she probably told you this a hundred times already, right!
Anyway, probably what your woman really needs is just to get a time to relax. And spoiling her by giving her an opportunity to chill on this romantic holiday might just be the right thing.
So rather than falling asleep in front of the TV with her, you will find that treating her to a relaxing massage may be exactly what she needs to unwind at the end of a long week of work.


---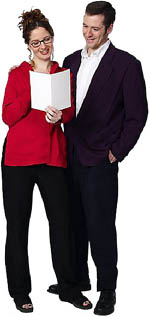 Read Her Some Romantic Valentine Poetry
No, seriously dude, being sensitive and emotionally open for an evening doesn't make you less of a man.

Quite the opposite in fact! Women just love the tough guy, sweet talking combo.
So if your girl is like many others, romantic stories and poetry are sure to be a big hit with her.

You can either spend some time rummaging around your bookstore to find a romantic book of goodness to share with her or you can scroll through our selections of love poems, love quotes and free Valentine cards many of which have cute Valentine poetry written on them.




---
Bake ... or Perhaps Just Arrange ... a Special Dessert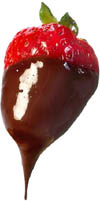 Men with absolutely no cooking skills can impress their women with how well they can prepare a special dessert as a surprise.

You see, you can buy all sorts of delicious desserts in the shops nowadays and all you really need to do is just to arrange them nicely on a plate or in a bowl and perhaps add a little flower or a heart and THAT'S IT!
Really, delicious doesn't necessarily mean complicated and hard Valentines Day projects!
However, if you feel bold or actually spend, you know, "real" time in the kitchen other than just going your usual shuttle between the fridge and the TV, a complex flaming dessert can also be fun and impressive.
AND you may find that things get as heated as the cake if you play your cards right. ;-)


---
Serve Her Breakfast in Bed
Hardworking mothers and women will find that nothing is more desirable than an extra hour or two of sleep. Yes, women can actually be that simple, too! :-)
If you can tell her that you are getting up for a morning run, or need to finish some work before meeting at the office, you will find yourself with a few extra minutes with which to prepare a delicious breakfast to surprise her in bed.


---
Hit the Bowling Alley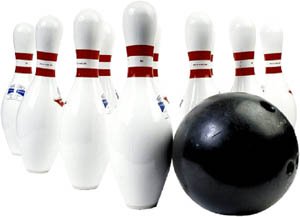 Beware of these kinds of Valentine ideas!
The bowling alley is a tricky one and you need to know your woman really well if you choose to take her to there.
You see, many women don't consider the bowling alley particularly romantic. It's rather a place where guys go, hang out and drink beer or a place you go to with other couples on a couples' night.
However, if you judge your girlfriend right - for instance if she's into sports - it can be a complete win. If you judge wrong, you will be added to your girlfriend's jokes about miserable boyfriend failures. To her, taking her to the bowling alley might be like asking her to sit next to you while you drink beer and play a computer game.
But is your girlfriend a fresh, sporty tomboyish girl you may find that sharing this fun sport can be a great way for you two to celebrate your love for each other.


---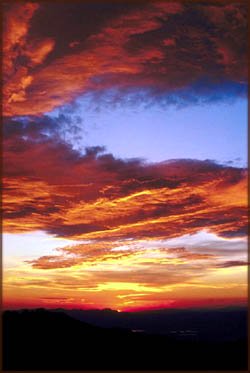 Take a Moonlight Drive in the Country
Despite being the setting for many horror and alien films, you will find that a romantic moonlight drive out into the country can be a great example of Valentines Day projects.

It's a way for you two to enjoy some time (quite literally) alone.
Bring some champagne, lush red strawberries and dark delicious chocolate cake and find a nice spot to sit where you can lean back and look at the sunset followed by the stars.
You can be sure she will remember this evening forever!




---
Enjoy a Weekend Getaway
Women love the idea of doing something special with their men, especially in places that they have never been before (and no, this is not a sexual hint ;-).
Consider booking a luxury resort or bed and breakfast a few hours away from your city to enjoy a romantic weekend away from it all.
These are just a few ideas that you can kick around, but you would do well to tailor your ideas according to your woman and her preferences. Don't worry if it doesn't seems like something she will enjoy as much as you want her to; you may find that the real pleasure comes from the fact that you took the time to think of something special to do for her.


---
3) Perfect Gifts That Don't Cost a Fortune
Everyone knows that most romantic Valentine ideas revolve around a giant mound of chocolate, both heart shaped and otherwise. You may find that your girlfriend or wife will love the gift basket of chocolates that you send her, but you may also find that she has had quite enough of chocolate over the years.
Rather than sending her the same gift every year, why not consider sending her something special this year? And something that your wallet will be appreciative of at the same time.


---
Well-Chosen Flowers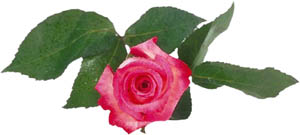 If your wife or girlfriend loves a specific type of flowers, you will find that sending her this gift will often be a much better choice than any gift basket.
Why?
Because women love the fact that you know something special about them that only very few other people know. Even if it is just the preferred color of the roses or the lilies.
If you can't afford a giant bouquet, a few well-selected roses will often do trick too. And you may impress her by actually knowing the symbolic meaning of the different colors to the roses. Go this page of Valentines cards if you want to know about roses and their color symbolism.


---
The Gift of Time
Many busy men find it difficult to spend as much time with their women as their women would ideally desire. But on this day you can give her the gift of time.
One of the best ideas for Valentine is to just get away. Get away from the city and spend time with each other, alone, away from the kids, doing something you both love.


---
Sweet Hidden Valentine Messages
Rather than spending a fortune on sending her roses or chocolates, why not leave little messages that she can find during the day.
You can leave one on her steering wheel, on her computer, on her pillow, in the shower, at her office, with the doorman, at her gym, and anywhere else that she is sure to pass.
If you are at a loss as to what to write, you can go this page of Free Printable Valentine Cards, find your favorite 10 cards, print them out and voila!
Now you just have to come up with the places to leave them.


---
Special Homemade Valentine Love Coupons
Despite what people say about gift coupons, you may find that these special notes can actually be a lot of fun when you make them yourself.
You can use things like "1 free afternoon without the kids", "1 cooked meal", "1 erotic massage by your man", and "1 (spicy sexual activity of your choice)".
You can use the Valentine idea from above and hide these special homemade Valentine love coupons in the places where your woman is likely to see them after she wakes up in the morning.
---
Poetry That Relates to the Two of You
Most men are completely unromantic, and they scoff at the romantic poetry of Burns and Keats.
However, you may find that this is exactly what will make her day on this Valentine's Day, so try your hand at romantic poetry in order to show her just how much you love her.
And if you want to really impress her: Find aspects in the poetry that somehow relates to something about you two: something you've done, experienced or seen together.
These are some unique gifts non-expensive gifts, and you may find that just these few creative ideas can lead to a whole bunch more if you actually spend time thinking about it.


---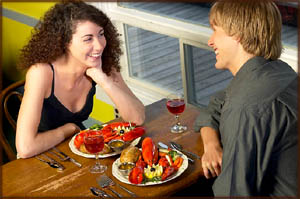 4) The Valentine Meal
The meal that you two share together will be an important part of your Valentine's Day experience, and there are many ways to make a meal much more special or romantic:


---
Take Her Back
Take her to the restaurant where you had your first date, where you proposed, where she told you she was pregnant, or where any other momentous occasion happened.


---
Cook at Home
If she is a working mother, you may find that a home-cooked meal by you will be far more enjoyable than having to get dressed up and go out to a fancy place (just make sure you know how to cook!).


---
Go out in Style
Many women love to dine in style, and you may find that taking her to a fancy restaurant is exactly what you need to enjoy your romantic evening together.


---
Keep it Small
Some of the most romantic places that you can find will be small sidewalk cafes or restaurants, and you may find that a small place with a cozy atmosphere is exactly what you need to celebrate this holiday with the true spirit of romance.


---
Dine in Candlelight
One unique idea is to rent a party hall all for yourselves, though you should rent a small one. Have a single table set up, and light the room entirely with candles. Hire a musician and a catering service, and enjoy dining alone in a beautifully illuminated hall.
Remember, the thought is really what counts, and you will find that you are much more likely to succeed if you actually go out of your way to plan something special.


---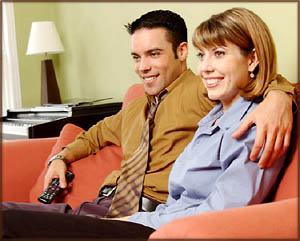 5) The Valentines Movies
The romantic movie is for those who are just too tired to go out on Valentine's Day, but don't despair.
You may find that there is nothing like a good romantic movie to save your date:


---
P.S. I Love You
This is by far one of the most romantic movies that you can see, but don't expect her to be dry eyed by the time it's over and don't expect her not to be distracted by the rugged good looks of Gerard Butler.


---
Love Actually
While this is more of a Christmas movie, you will find that there are very few romantic comedies that can compare with this one. If you can get past the Christmas theme, it is guaranteed to melt her heart.


---
The Notebook
Love for the ages always warms the heart and sets the passions ablaze, and the Notebook is one such movie. You may find that you, as a male, may not enjoy it as much as she does, but it is well worth sitting through it.


---
Moulin Rouge
Sad love stories are always tear-jerkers, but you will find that she will be reminded of how strong your love for each other is through the beautiful songs and sad melodies of this uniquely unforgettable movie.


---
Music and Lyrics
This lighthearted comedy may end up being more fun than romantic, but the smooth voice and undulating hips of the magnificent Hugh Grant is guaranteed to make her laugh and warm her heart.
These movies are only some of the best that you can find, and it is well worth investigating to find out what other romantic classics she enjoys.