It seems like Christmas just got wrapped up, and now it is already time to buy Valentine gifts for her.
As if finding the perfect present for the holidays wasn't enough, now men are left to prove that they are indeed romantics at heart. Who needs this kind of pressure, right?
There are some women who have given up on the whole romantic holiday because their man has never found the right Valentines Day gifts for her, and while these women may be cynical on the outside, EVERY woman longs for a romantic night.
Just what this means for you and your partner may be very different depending on the couple, but as men, you have to do the work it takes to find the perfect gift.
Whether your woman is jaded about your ability to find her a gift for Valentine, or has hopeful optimism in a new romance, there is no end of ideas you can use to make this the best Valentines Day ever, for both of you! Just read on.
By the way, also be sure to check out the final part of this page that talks about creative ways to present your Valentines Day gifts for women.


---
Traditional Valentines Gifts Presented in Untraditional Ways
The traditional Valentine gifts for women include one of those cute Valentines Day cards, chocolates, roses and a romantic dinner for two. While these are nice and definitely better than nothing, they just aren't very creative. It is setting the bar low for what your woman is likely to expect (or at least: secretly desire).
If you want to go above and beyond the traditional Valentine gifts for women, jump further down this page.
If you do want to go the traditional way with your Valentine gifts for her, what you can do instead is to take these traditional Valentines gifts and present them in an uncommon way ...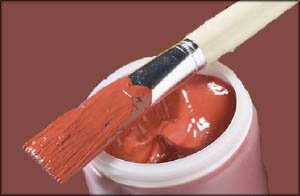 Sexy Valentines Presents for Her
Let's be honest: To many people Valentines gifts ultimately imply sex. No shame in that, it's a natural part of romance and love.

So, you can let your gifts lead up to the culmination with a range of fun Valentine gift ideas. For instance:
In place of the box of candies from the local drug store, think e.g. chocolate panties and bra painted on with edible chocolate. Or maybe a full bodypaint? Yep, why not enjoy painting your lover with exotic, edible paints. Either way, you can finish by licking them off.


---
Romantic Valentine Day Flowers
Instead of simply buying roses, buy those Valentine Day roses, but also have the florist give you a bag of fresh rose petals to line the walkway to the bedroom. Have a few in the tub and leave some on the covers of your bed, too.


---
Romantic Valentine Dinner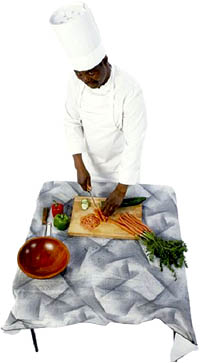 As for the nice dinner, well, who really wants to go to a crowded restaurant on one of the busiest days of the year?
If you are unwilling or unable to secure reservations for a private table at an exceptional restaurant, then consider making dinner for your lover at home. So what if you're a lousy chef and no good in the culinary arts!

Just hire a chef to prepare a meal you can bring home. Heck, if you've got the money for it, hire the chef to come to your place (or the place of your lover). How is that for special valentines day gifts for her?!
Other than that, make sure your desert is exquisite (because that's the last part of the meal), play soft music, have the atmosphere (lighting) relaxed, and let it be an evening to enjoy each other without distractions.
Candlelight and nice dishes always enhance the experience; make sure to find the right place settings for your special evening.

Also make it a point to wash the dishes afterwards (e.g. while your lover follows the rose petals to the bathroom to soak and relax while you do the dishes. There hardly a woman alive who wouldn't love having her man spoil her by doing the dishes.


---
Unique Valentine Gifts: Overnight Trips
For the more adventurous romantic evening, consider taking your girl for an overnight trip. There are many hotels and bed and breakfasts that offer special deals on Valentine gifts packages. Many even provide the champagne, the chocolate, and a restaurant or room service. There are many who will even deliver flowers during your stay.
Going to a new location where someone has done the legwork on the romance package takes the stress off for you, while still providing an amazing trip - and memory.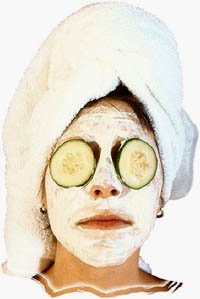 Pleasures of the Body
While on an overnight trip, you can opt to try spa services for the two of you.

There are no Valentines day gifts for women that will please her as much as getting a couple's massage, an invigorating facial, and splurging on a manicure and pedicure.
You might even like being a suave gentleman with your girl even more than you think - it is not unmanly to go and have the spa workup.

You don't have to tell your friends afterwards, but hey, when you experience the ultimate results of your creative Valentines Day gift ideas you might not be able to keep from bragging.


---
Unique Valentine Gifts for Her: Go Large!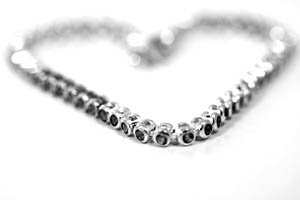 Being romantic implies that you give a gift that centers on the other person's interest. If your woman has been eyeing a large ticket item, now is the time to go for it.
It can be jewelry, electronics, or something suited to her hobby.

If she is not into the exotic romantic stuff, getting Valentines Day gifts for her that are extravagant and wonderful (and completely not something she would want to spend the money on) shows that she is so important that you want to lavish her with something extravagant.
This idea works well for any woman, but particularly those who have a hard time making a large purchase for themselves.
Treat her special, and she will treat you special too!


---
Personalized Valentine Day Gifts
Going the personalized route is always a good idea when purchasing Valentines gifts. Personalized Valentines gifts are so special because they let your beloved know that she is important enough to be memorialized on a gift.

There is no end of ideas to the kinds of custom Valentine presents for her you can get, and which she will surely treasure.

Personalized Photo Gifts for Valentine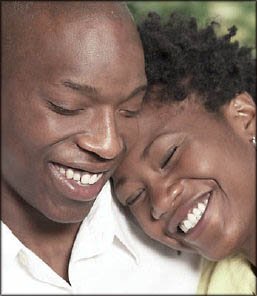 Use a photo from your relationship and have it enlarged on a canvas print, placed on a personalized blanket, use it for a pair of personalized coffee mugs, or even designed into a silly set of dolls.
The intimacy that is implied with a personalized gift takes a relationship to the next level.

Having a picture on something that is so much larger than life gives it a permanency, and is fairly sure to get points with your lady!
There are many online stores that offer unique personalized Valentine gifts.

Everything from a book of reasons of WHY you love her, to unique t-shirts, poems written with her name - there is something for every woman in our cyber world.


---
A Personalized Jigsaw Puzzle
Presenting her with a personalized jigsaw puzzle (made from a photo you provide) that you can work together is also another neat way to both spend time together while commemorating a memory.
A photo from a trip, or first date, or other romantic memory you have, will be a treasure as well as a conversation piece when company visits. You will be complimented on your Valentine gift ideas as the newly completed puzzle (glued together after completion) graces your wall as new artwork.
Or, if she's a bit on the kinky side, you might have the puzzle made out of an intimate picture of you (or even of you and her together). Whether you'd want THAT photo to grace your wall is another question; but who knows, maybe the bedroom wall?
---
Once you have an idea for the Valentines gifts, half the battle is over. But you don't want to simply hand her a package and have her open it. Where is the fun an adventure in that? Make it an event in order for her to receive her gifts. This is where the fun comes in. Not only are you giving a gift, you are creating a memory.
Scavenger hunts were always fun for kids, and you can make it special for you as a couple as well. Have your lover start with a clue, and once she finds the answer, have the next clue taped to a small present. Lead up to the large present, while she finds miniatures on her quest.
As an example, have your first note lead to a Hershey kiss (funny shaped American brand chocolates in colorful foil wrapping).

On the Hershey kiss, have another note that leads to a bottle of wine. One the bottle of wine, she can get a clue that leads to, say ... a massage (by you or a pro). You get the picture. The final, grand prize is up to you.


---
Themed Games
Themed games are always fun when presenting Valentine gifts for her. Most men like straight up sex games (which you can buy online), which is fine, but most women prefer a bit more romance and sensuality to their Valentine games.
The Game of 'Five Senses'
One of the most romantic games uses a theme of the 'Five Senses'. In the game, there are five booths set up. The guest of honor has to play at each of the booths to get the gift for each.
The Valentine Game of 'Five Senses': Taste

The taste booth can be a wine, beer or cheese tasting - or whatever suits your fancy.

Blindfold your partner and have her experiment with the different tastes and try to guess which is which.

Win or lose, present her with a gift that she can eat (this is where the chocolate can come in - but you can use sweet fruit, too, of course, or maybe even fruit dipped in chocolate; anything that you know she really likes).

The Valentine Game of 'Five Senses': Hearing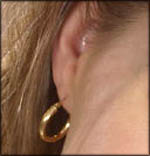 The hearing game can involve recognizing a favorite song, voices from the family or friends, or another similar activity.
The gift for this should reflect something she will listen to (CD, a new instrument, etc.).





The Valentine Game of 'Five Senses': Smell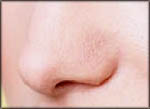 The sense of smell can play tricks on you when you have Valentines gifts for her on the line.

You have to keep the gift centered on her interest, but perhaps have her pick out different types of fruit or other foods, different spices, or even different brands of deodorant or perfume.

It can be as serious or as silly as you want, with the gift being what she smelled, or something that is centered on her favorite smell. (Think perfume here, boys - it is a classic).

The Valentine Game of 'Five Senses': Sight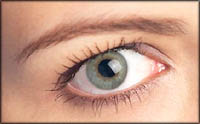 They say love makes you blind. Have your partner try to recognize photos of various body parts of you taken at VERY close range.

You can also take two pictures of the same thing; see if she can recognize your ear versus your friend's, your belly button, etc.

This can get quite erotic if you are feeling brave, or you can leave it as simple as you want. Does she really recognize whose lips she kisses every day?

The Valentine Game of 'Five Senses': Touch

The touch booth has no limit of ideas. Think of all the things you can have her feel, and put them in a box.

The gift can reflect something she can feel… a soft blanket, a new comforter, whatever she enjoys. It could also involve recognizing what she is being touched with (say, a feather, a paint brush, a finger, a piece of fruit or even an ice cube).
As you can probably imagine, the Valentine Game of 'Five Senses' can be both wonderful fun and intensely erotic. And truth be told, it's one of those cheap Valentines ideas / cheap Valentines Day gifts that almost everyone can afford. As Valentine Gifts for Her go, it's one of the best.


---
The Conclusion
Yes, yes, we know what the typical conclusion to Valentine's Day is: Bedtime! But why do it in bed?

Why not reach the climax of a wonderful Valentine's Day somewhere unusual? In the shower, on the kitchen table, in the living room, or (if it's not too cold where you live) perhaps even in the garden?

Keep in mind, though, that your woman should find it romantic and/or erotic. The big soft bed (with the rose petals) just might be the place after all.
So, here's the conclusion: You don't have to dread buying those Valentines gifts for women; instead, make Valentines Day gifts for her an adventure. Make it new and surprising each year, or create a new tradition that you can vary and celebrate over and over. Make it a fun and playful experience, with all your creativity and playfulness hard at work.
You aren't on the line to create the most romantic evening ever (okay, so maybe you really are) - but it isn't that hard to make it a night she is sure to remember.
Start planning right away so you can have all your pieces in place. With just the right planning, your gift is sure to be well received, from a simple gift to an elaborate proposal. Think about what SHE likes, and center her gifts on her personality. That will ensure that you win every time.