• Free printable Christmas cards
• Funny Christmas cards ...
• Vintage Christmas cards
• ... and a few select Christmas card greetings.

• Get your free online christmas cards here!
• Just save one, edit it on your PC (or not), and print on good paper.
Free Christmas Cards for You all Ready to Print!
With great love and affection from Quotescoop.com we hereby present a neat little collection of online Christmas cards which you can simply copy to your PC, edit as you please (or not) and print out.

Thick, high quality paper, slim cardboard or the paper you use for high quality photo print works best, but you could also print one of the Christmas cards on regular paper cut it out and glue it onto a matching piece of cardboard.

Next step is writing your personal message on it, putting on a stamp and hey presto! you've got yourself a free Christmas card. Making Christmas cards doesn't get much easier than that.

Of course, if you want, you can add colored glitter glue, your own drawings and other such niceties to the printed cards at your leisure - thus creating true homemade Christmas cards.
How You May Use these Free Christmas Cards
This collection of free printable Christmas cards, vintage Christmas cards, funny Christmas cards and Christmas card greetings, etc. is for your private entertainment and use only. These printable Christmas cards are not to be used commercially - thank you in beforehand!
How to Get Them
By right-clicking an image you will get the option of choosing 'Save image as' (in Internet Explorer, or 'Save link as' in Firefox or Google Chrome, or whatever the equivalent command is called in your favorite browser).

This will let you save the bigger, good quality image image to your drive. (In other words: There no need to to choose 'Save target as').
The Size of these Christmas Cards
All the free printable Christmas cards here are .JPG- or .GIF files of pretty good quality. To ensure that this page is within the capacity of most modern Internet connections each image is less than 100Kb in size.

However, the original images are BIGGER than they seem below!

In fact the original images are the same size as the original Christmas greetings cards ... but you must beware HOW you print them ...
How to Use Them
The reason you need to be beware HOW you print these Christmas greetings cards is that some programs for printing will automatically attempt to fill out the paper you are using with the image, thus creating either several identical images on your paper OR one awfully BIG homemade Christmas card!

So, when you print these free printable Christmas cards please make sure you choose the option 'original size' in your printing software.

And now, here are the ...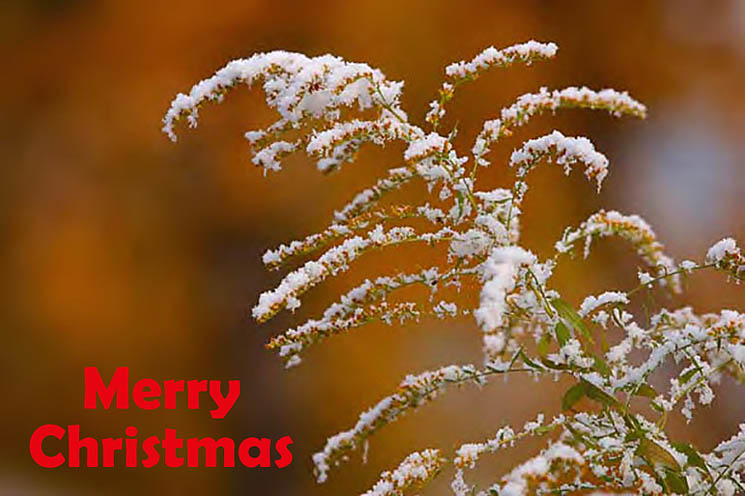 Modern Christmas card, close-up of a plant with snow on it and the words: 'Merry Christmas'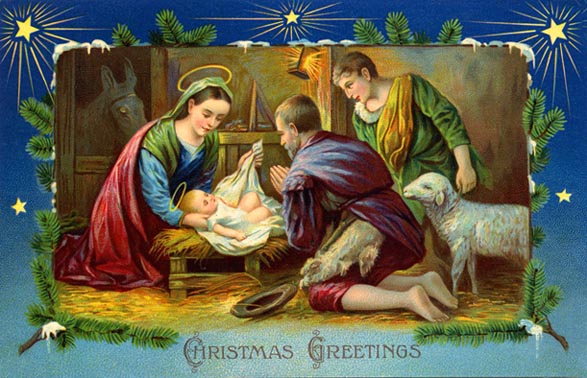 Vintage Christmas cards (old Christmas cards), evening sky with starlight and Mary with the Jesus child in a manger, sheperds with sheep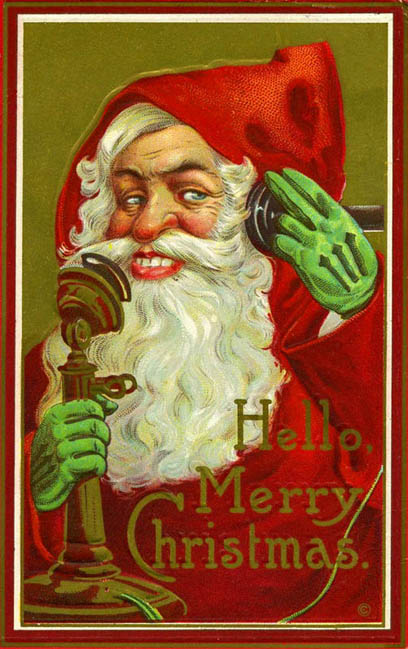 Silly looking Santa Claus in red with green gloves speaking on the telephone (very old model), funny printable vintage postcard (old postcards, this one from 1914)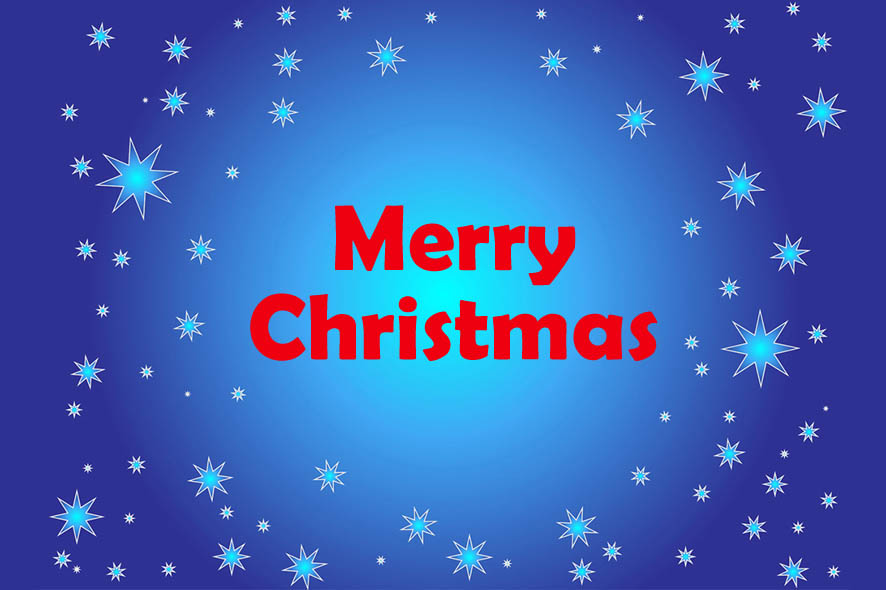 Modern postcard, blue sky with stars, red text saying: 'Merry Christmas'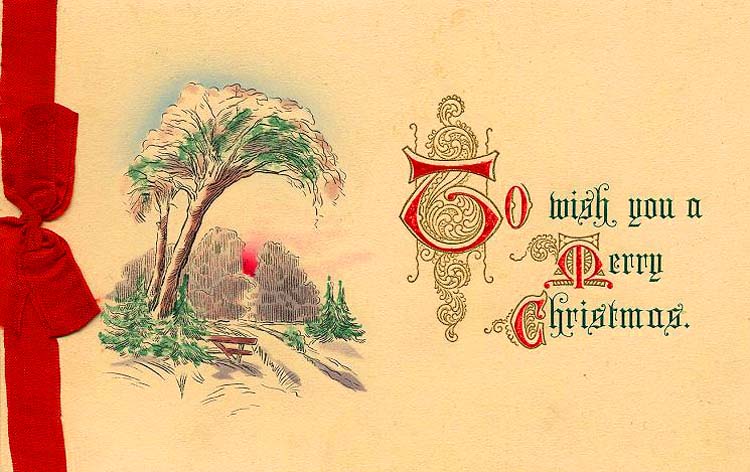 Free Printable Christmas Cards: Vintage postcard of yellow paper, with red ribbon, an old postcard from 1913, a winter landscape drawing - text: 'To Wish You a Merry Christmas'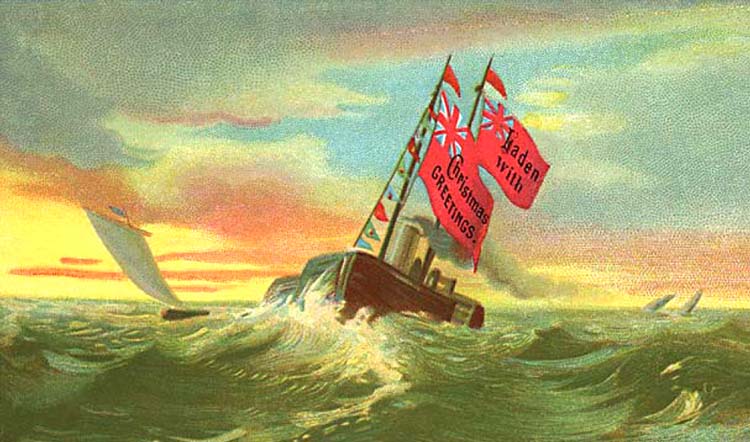 Vintage Christmas postcards - Painting of a ship at sea in the sunset, the ship's red flags carry the text: 'Laden with Christmas GREETINGS'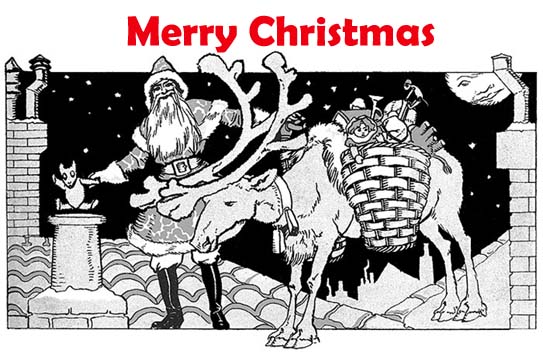 Funny (look at the face of the teddy bear about to go down the chimney) vintage drawing of Santa Claus & reindeer on rooftop, giving presents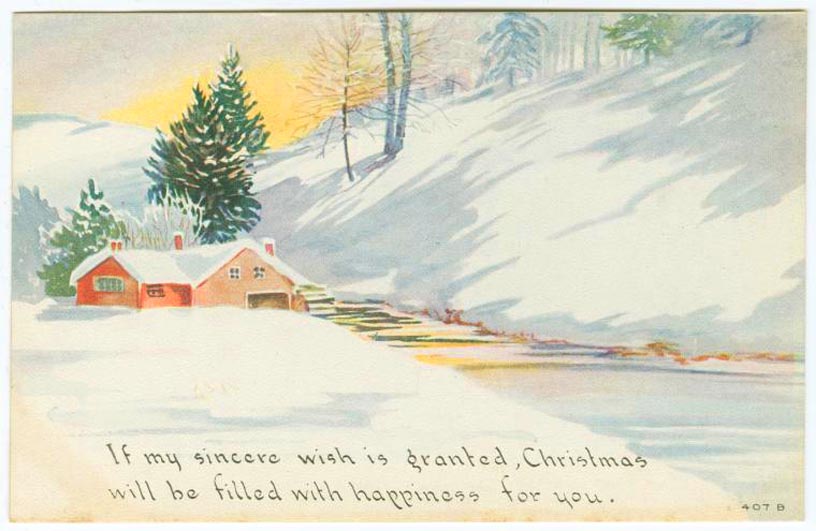 Vintage Christmas postcard (old Christmas cards), painting of a house near a river in a snow covered landscape - text: 'If my sincere wish is granted, Christmas will be filled with happiness for you.'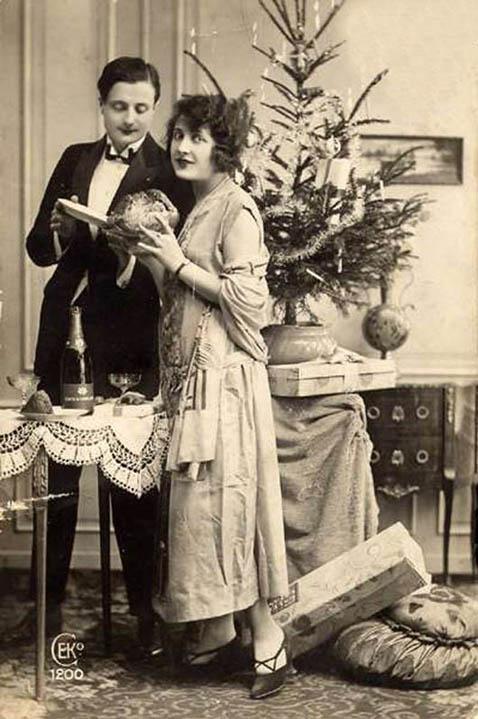 Free Printable Vintage Christmas Cards:
Vintage Christmas postcards - Old photo of man, woman & Christmas tree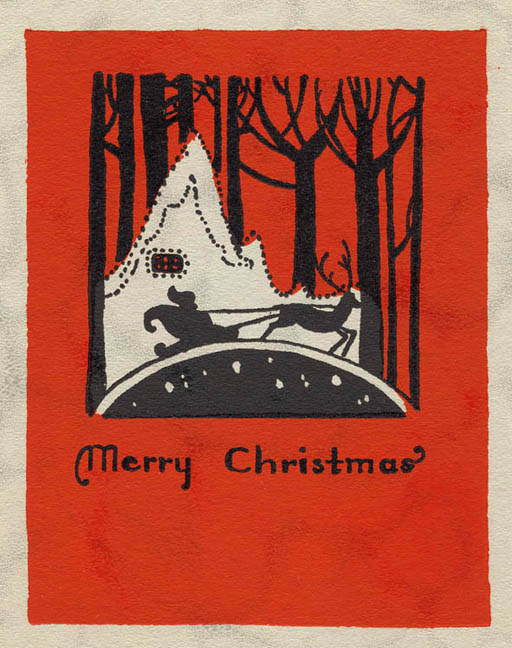 Vintage postcard with the silhouette of Santa Claus & reindeer riding their sleigh through the snowy forest - text: Merry Christmas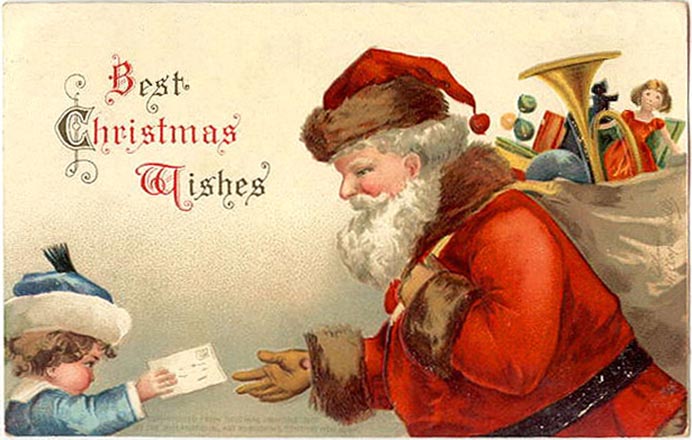 Vintage Christmas cards by Ellen Clapsaddle, child handing a letter (or wish list) to Santa Claus (with bag of presents) - text: Best Christmas Wishes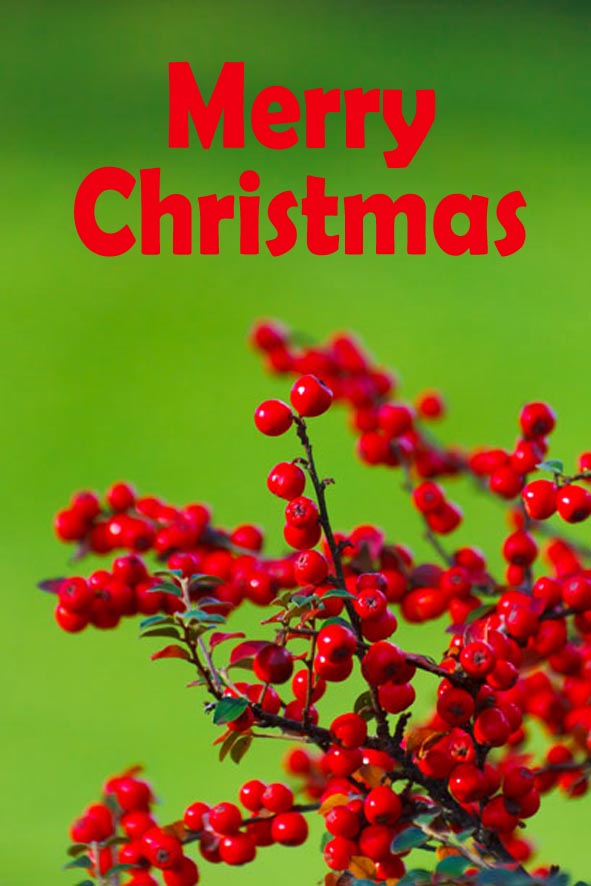 Christmas postcard, photo of red berries on green -text: Merry Christmas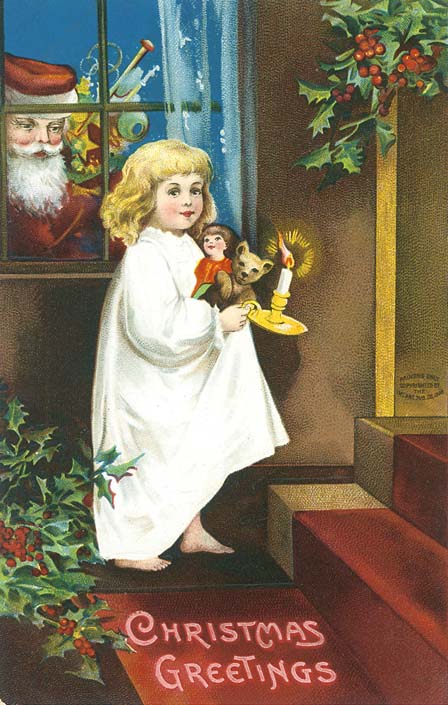 Printable Free Online Christmas Cards:
Vintage postcard, young girl with candle and presents (doll and teddy bear), Santa Claus looking in through window - text: Christmas Greetings
Where Would You Like to Go Next?
Christmasy Quotes, Sayings, Poems and Greetings
Beautiful Christmas Cards to Print
Humorous Reflections on Christmas
Fun Games for Christmas