You're going to need some office Christmas party games if you've been tasked with organizing your office Christmas party.
Perhaps you're looking forward to the prospect, or maybe you feel like it's a chore.
Either way, we've compiled a bunch of games here that should get you feeling enthusiastic and excited about the party you'll be throwing – all your workmates will be expressing their thanks and admiration by the end of the night.
Throwing a party for your office is a game of balance. You have to weigh up what you can get away with and what kind of 'tone' will work for your office.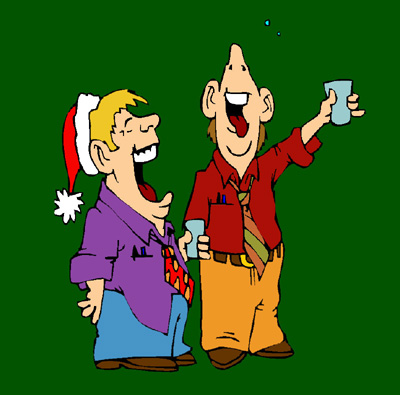 For example, if you work at a big company and the bosses from higher up the ladder will be at the party, you probably don't want to do anything too risky in your planning – keep the music, decorations and games fairly 'family friendly.'
On the other hand, if you work for a small company where virtually everyone knows each other you can usually get away with just about anything, especially if you're friends with the owner. Do what you need to in order to make sure everyone has fun, but remember your party may have implications for your career!
With that said, office Christmas parties can often be a chance to turn the usual hierarchy of your company on its head. Role playing games can be a good way to do this – where secretaries end up telling CEOs what to do. We'll cover those kinds of games and more throughout this article. Let's start with some of the top picks for fun off Christmas party games.
Movie Trivia, Who Am I, the Alphabet Game and Name the Logo
Office party games can be broken down into two types: physical games and mental games.

Mental games include things like trivia, pictionary and so on.

Physical games require people to get up and actually move around.

The kind of games you choose will depend a lot on your venue. Obviously, if you don't have a lot of room to work with you're better off going with quiz-style games where everyone can stay seated. Having people running around playing physical games in a small space might be a recipe for disaster, so think ahead. ;-)

When it comes to trivia games, there are all sorts of topics you can use as office Christmas party games.

Movie trivia is a good choice for a work party.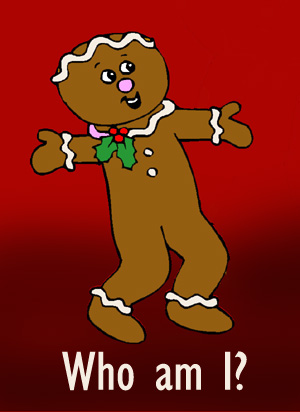 Another good one is 'Who am I?' - you can play a Who am I game where the players can only choose Christmas-related people or characters.

The idea of Who am I is that one person has to choose a name – it could be a fictional character or a real historical person – and everyone else has to try to guess who it is. But they can only ask 'yes' or 'no' questions – 'Is it a male?' 'Is it an animal?' - that kind of thing.

The Alphabet Game is another one that can be played sitting down and requires a bit of cleverness.

It works like this: everybody sits or stands in a line or around a table (it doesn't matter as long as there's a line-up or people).

The first person in line has to say a Christmas-related word starting with 'A,' the next person says one starting with 'B,' and so on around the whole group.

When you get to the end of the alphabet, start again from A. If someone says a word that isn't related to Christmas, they're out. If someone takes more than 10 seconds to think of a word, they're out.

And if someone says a word that has already been said, they're out. Last person standing is the winner.

Name the Logo is another good Christmas game that works well in an office party setting.

The game is pretty simply – you choose a whole bunch of well known logos, but make sure you remove any giveaway words from the images (you can either project them up on the wall as a slide show for everyone to see or print them out). The idea is to divide the party up into groups and then show the logos one at a time.

Teams have to discuss between themselves to figure out what company each logo belongs to, and then write it down on a piece of paper. Once you've gone through all the logos, collect up each teams answers and check who got the most right – the winning team gets a prize.
Printable Christmas Office Party Games
Physical Christmas Party Games for the Office: Dress the Santa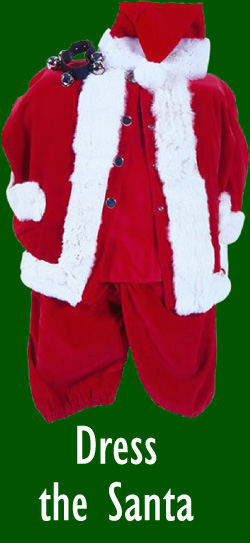 As for physical games, here's one you might like to try: Dress the Santa.

For this one, you'll need to organize plenty of old clothes beforehand that look like they have something to do with Christmas – these can be actual parts of Santa costumes, or any clothing with a Christmas pattern, or just anything bright red or green.
Split the party up into groups – each group should have about five people.


Each group needs to have its own pile of clothes. One person in the group gets selected to be 'Santa.'


When everyone is ready, start the clock – each group has 60 seconds to choose clothes from the pile and dress their 'Santa' – but the Santa has to stand completely still and let his team dress him, he can't put on any clothes himself.


When 60 seconds is up, you then judge the best-dressed Santa and give a prize to the winning team.
It's always a good idea to have a 'warm up game' – something that will get the party started and get everybody relaxed and chatting to each other. Your starter game should be something that doesn't require people to push the boundaries of their comfort zone too much.

Here's another game that you can play 'in the background' throughout the whole Christmas party with Santa hats. Either tell everybody to wear a Santa hat to the party, or provide a bunch of Santa hats and give them out to everyone as they arrive. One person at the party has to be the 'Real Santa' – this can be you, if you like.

When the Real Santa removes their hat, everyone else has to take their Santa hat off as well as fast as they can.
The last person to take off their hat gets penalized (what the penalty will be is up to you, but make sure it's appropriate to the mix of people you'll have at the party – it shouldn't be anything that will make people uncomfortable).
Organizing Prizes to Raise the Competition Spirit
Christmas party games are always a little more exciting when there are prizes on the line. You may want to check with your boss to see if there are any spare company funds that can be put towards prizes – you want to get a few fairly desirable prizes, otherwise there's not much point.

A nice bottle of champagne usually goes down well as a top prize, and gift baskets including wine and candy can be bought ready-made for this sort of occasion.

Aside from prizes for games, it can be fun to hold a general prize-giving ceremony designed to reward staff for their efforts throughout the year.

This makes people feel appreciated after a long hard year of turning up and putting their time in to make the company money.

You should try to find a way to include everyone in the prize-giving ceremony, but make sure the prize names sound authentic – things like 'Best Positive Attitude' and 'Best Motivation Skills' can go alongside more concrete prizes like 'Top Salesperson.'
More Office Christmas Party Ideas
Costumes make the whole event much more fun – people tend to let their guard down more when they're dressed up in a ridiculous costume, so dress-up is a must for a big company where people who don't know each other very well will be mingling. It gives everyone something to talk about in those awkward first few moments.

If you're in a managerial role at your work, why not take the Christmas party as an opportunity to do a bit of team-building? The whole idea of team-building exercises, after all, is to create bonds between staff so they can work better together in future.

If you can convince the top bosses that your Christmas party will actually be good for productivity, you might even be able to get a bigger budget for prizes and decorations!

The kinds of office Christmas party ideas which are open to you also depend a lot on where you are in the world. If you're in the southern hemisphere and Christmas is in the middle of summer, why not arrange some outdoor activities for the Christmas party?

Some companies even treat their staff to a day of waterskiing and activities at the beach. If you don't have that kind of budget available to you, you can simply find a nice scenic location to enjoy a picnic in the sun.
Using a Christmas Party Service
If you're stressed about the prospect of having to come up with a bunch of Christmas party games for the office and organize the whole thing yourself, there is a simple solution.

In many big cities, party planning companies offer package deals where they will arrange the whole party for you, for a fee – including catering, games, prizes and so on.
An Unusual Company Christmas Party Idea Inspired by Survivor
All the office party games we've talked about so far a little too tame and boring for you?

Well, here's an idea that might appeal to you.

Have you ever watched an episode of the TV show 'Survivor,' where the contestants vote each other off? The game is a bit like that.

In this game, everyone gets a secret vote for who they think is the most 'naughty' worker at the office. They write down the person's name, and a reason they think that colleague is naughty.

Once all the votes have been cast, announce who the naughtiest person in the office is and a few of the reasons why.

Be careful – office games are supposed to be fun, so this is best done with a reasonably small group of co-workers who know each other well and are used to joking around with each other.

You don't want the whole thing to turn nasty, so everyone should keep their reasons 'above the belt.'

The 'winner' of this game should get a prize which is appropriate to the naughtiest person in the office.
Throwing a Memorable Party
When you're trying to come up with ideas for Christmas games, you ultimately have to ask yourself what the whole point of your party planning is – and the answer should be that you want to throw a party everyone will remember for the rest of their lives.

It may be a big job right now but if you put a lot of effort in and make it a night to remember, it will pay off for years to come.

The best parties are the ones that push the boundaries, including games, decorations, themes and activities from 'outside the box.'
Where Would You Like to Go Next?
Christmasy Quotes, Sayings, Poems and Greetings
Beautiful Cards for Christmas
Humorous Reflections on Christmas
Fun Games for Christmas