Birthdays may only come around once a year, but you can be certain that happy birthday messages and happy birthday sayings ring true all year round.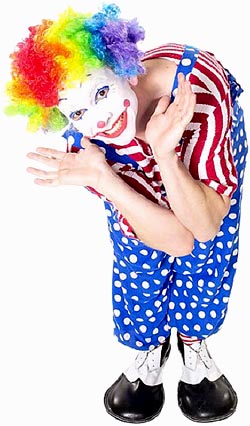 Some of the birthday phrases from famous people in history can remind us the real meaning of why we celebrate our birthdays: another year of gained experience and wisdom.
According to Dr. Deepak Chopra getting older in terms of experiencing a decaying and illness struck body has more to do with results of beliefs and superstition than an actual biological clock.
Okay, that was perhaps a bit confusing, but what he means is that what you expect will be more or less what you get.
And if we put this knowledge into words of empowerment: You decide what you want to experience. It's all your choice!
According to Dr. Deepak Chopra your belief system along with your habits, behavior, mood and eating habits "can influence your life by 30 to 50 years".
Not bad, hey!
Here are some happy birthday messages and happy birthday phrases by famous people that emphasize how much ageing is only a concept created in your mind:
Age is all in your mind. The trick is keeping it from down creeping into your body.
~ Funny Happy Birthday Sayings ~

We turn not older with years, but newer every day.
~ Emily Dickinson ~

The hardest years of life are those between ten and seventy.
~ Helen Hayes, at the age of 83 ~

You are only young once, but you can be immature for a lifetime.
~ Funny Birthday Messages ~

May you live all the days of your life.
~ Jonathan Swift ~

Whatever with the past has gone, the best is always yet to come.
~ Lucy Larcom ~

There is no cure for birth and death save to enjoy the interval.
~ George Santayana ~

Youth is happy because it has the ability to see beauty. Anyone who keeps the ability to see beauty never grows old.
~ Franz Kafka ~

It is utterly false and cruelly arbitrary to put all the play and learning into childhood, all the work into middle age, and all the regrets into old age.
~ Margaret Mead ~

---
Birthday Messages That Focus on the Pure Joy of Living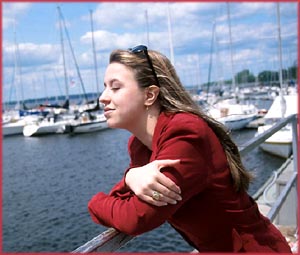 What is getting older anyway? What does it mean?
Well, for some reason some people make getting older about wrinkles or what they yet haven't achieved or how little time they now have left for their goals.
But this is just an attitude. And an attitude is always a choice. And choices can change!
So why not choose to look at life as an experience. An experience that is not to be judged or measured but LIVED and appreciated.
Going away from judging life experiences as either good or bad and rather look them as an chance to live, learn and appreciate will make you relax and just take in that which is. Which by the way is much more pleasurable.
Perhaps you'll find some good inspiration in the following happy birthday sayings and happy birthday messages:
Birthdays are good for you. Statistics show that the people who have most live the longest.
~ Father Larry Lorenzoni ~

God grant you many and happy years,
Till, when the last has crowned you
The dawn of endless days appears
And heaven shining round you!
~ Oliver Wendell Holmes ~

I want to be an artist
To paint pictures just for you
So when each birthday comes around
I can send you quite a few
~ Happy Birthday Phrases ~

If things get better with age, then you're approaching magnificent.
~ Nicole Beale ~

Nobody's old anymore - they've just been around for a long time.
~ Abigail Van Buren ~

Youth had always been a habit of hers for song long that she could not part with it.
~ Rudyard Kipling ~

We are always the same age on the inside.
~ Gertrude Stein ~

To me, fair friend, you can never be old
For as you were when first your eye I eye'd
Such seems your beauty still
~ William Shakespeare. ~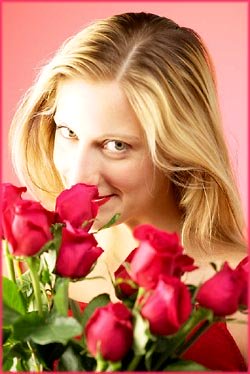 An old man loved is winter with flowers.
~ German Happy Birthday Phrases ~

Middle age is when you've met so many people that every new person you meet reminds you of someone else.
~ Ogden Nash ~

A man is getting old when he walks around a puddle instead of through it.
~ Maurice Chevalier ~

Wrinkles should merely indicate where smiles have been.
~ Mark Twain ~

Youth is the gift of nature, but age is the work of art.
~ George Kanin ~

If you want to look young and thin, hang around old fat people.
~ Jim Eason ~

Sooner or later we all discover that the important moments in life are not the advertised ones; the birthdays, the graduations, nor the great goals achieved. The real milestones are less prepossessing. They come to the door of memory unannounced, stray dogs that amble in, sniff around a bit, and simply never leave. Our lives are measured by these.
~ Susan B. Anthony ~


---
In the End Life is Just About Being!
Why is it that birthday messages typically embody so much wisdom?
Well, probably because birthdays mark an opportunity to stand back and reflect upon your life, your values and goals.
This is probably why some people fear their birthdays because they might not like a reminder of where they are in their life. They would rather have achieved more, looked better and be more popular.
So, many people put on their critical glasses and give themselves a really hard time.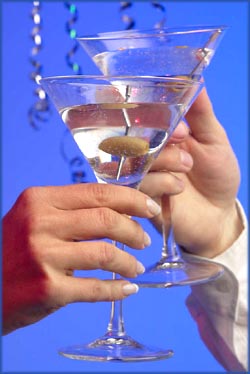 And this is such a pity as they forget that there are actually no other goals in life than enjoying it. Period!
All personal goals, values and believes are nothing but that and they are not Life.
They are not about Being.
And Being doesn't really require anything more than stopping up, breathing in and loving.
Very, very simple actually.
Many wise men and woman have had a lot to say about birthdays, and many happy birthday messages and happy birthday sayings are chock full of wisdom relating to birthdays:
The truth about aging is that it will only affect you as much as you let it.
~ Andrew Peloquin ~


I believe in hard work. It keeps the wrinkles out of the mind and the spirit. It helps to keep a woman young. It certainly keeps women alive.
~ Helena Rubenstein ~

My candle burns at both ends
It will not last the night
But, ah, my foes and, oh, my friends
It gives a lovely light
~ Edna St. Vincent Millay ~

When I turned two I was really anxious, because I'd doubled my age in a year. If this keeps up, I thought, by the time I'm five I'll be 64.
~ Funny Happy Birthday Sayings ~

The return of my birthday, if I remember it, fills me with old thoughts which it seems to be the general care of humanity to escape.
~ Funny Birthday Messages ~

Thanks to modern medical advances such as antibiotics, nasal spray, and Diet Coke, it has become routine for people in the civilized world to pass the age of 40, sometimes more than once.
~ Dave Barry ~

Growing old is like being increasingly penalized for a crime that you haven't committed.
~ George Powell ~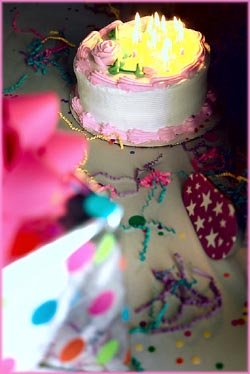 Another candle in your cake?
Well, that's no cause to pout.
Be glad that you have strength enough
To blow the damn things out!
~ Funny Birthday Messages ~

In childhood, we yearn to be grownups. In old age, we yearn to be kids. It just seems that all would be wonderful if we didn't have to celebrate our birthdays in chronological order.
~ Robert Brault ~

When I was younger, I could remember anything, whether it had happened or not; but my faculties are now decaying and soon I shall be so I cannot remember any but the things that have never happened. It is sad to go to pieces like this, but we all have to do it.
~ Mark Twain ~
---
A Mixed Batch of Birthday Messages and Happy Birthday Phrases
You get what you expect!
Yes, that is true.
Life will do its very best to live up to your expectations and match your beliefs. Good as well as bad.
There's nothing magical about it, it's pure quantum theory, or in other words, it's the law of attraction.
So why not use a birthday to improve on your beliefs. Make it hallmark to give your beliefs a slight turn towards the more positive. Or perhaps not just only a little bit but a whole low. How about that!
It can never really hurt and it's definitely worth a try, don't you think!
Here is the last batch or happy birthday messages and funny age quotes for now:
Sing a song of Birthdays
Full of fun and cheer
And may you keep on having them
For many a happy year
~ Birthday Messages ~

Here's a toast to the future
A sigh for the past
We can love and remember
And hope to the last
And for all the base lies
That the Almanacs hold
While there's love in the heart
We can never grow old
~ Birthday Messages ~

We advance in years somewhat in the manner of an army invading in a barren land; the age that we have reached, as the old saying goes, we but hold with an outpost, and still keep open communications with the extreme rear and first beginnings of the march.
~ Robert Louis Stevenson ~

Middle age is having a choice between two temptations, and choosing the one that will get you home earlier.
~ Dan Bennett ~

What is but age? Something to count?
Some people fight it as if climbing the mount.
I choose to live with dignity and grace.
And offer a drink to all in this place.
~ Happy Birthday Sayings ~

I've never known a person to live to be 110 or more, and then die, to be remarkable for anything else.
~ Josh Billings ~

To wish you joy on your birthday
And all the whole year through
For all the best that life can hold
Is none too good for you
~ Happy Birthday Phrases ~

To your birthday, with glass held high
Glad it's you that's older, not I
~ Birthday Messages ~

My Birthday! What a difference sound
That word had in my youthful ears
And how each time the day comes round
Less and less white its mark appears
~ Thomas Moore ~

Every human being on earth is born with tragedy, and it isn't original sin. He's born with the tragedy that he has to grow up...a lot of people don't have the courage to do it.
~ Helen Hayes ~

On this special day, we here at Quotescoop.com wish you a Happy Birthday with all of these funny and profound happy birthday sayings and happy birthday phrases. May this be your best year yet!