Happy birthday quotes and sayings come in many shapes, lengths and temperaments. They can be humorous and ironic or deep and wise ... or all at the same time.
They often reflect a form of evaluation of life experience may therefore they can be great to add a birthday card or birthday gift.
Here is a varied collection our first few happy birthday sayings and quotes about life and our role in it: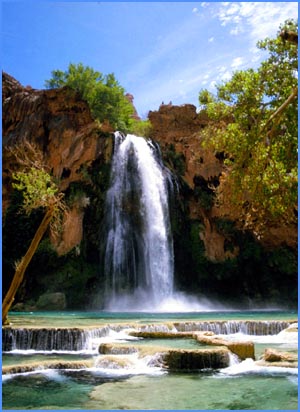 The more you praise and celebrate your life, the more there is in life to celebrate.
~ Oprah Winfrey ~


One way to get the most out of life is to look upon it as an adventure.
~ William Feather ~
And in the end, it's not the years in your life that count. It's the life in your years.
~ Abraham Lincoln ~


As I grow to understand life less and less, I learn to love it more and more.
~ Jules Renard ~
Your life is a gift from the Creator. Your gift back to the Creator is what you do with your life.
~Billy Mills ~
The best way to prepare for life is to begin to live.
~ Elbert Hubbard ~
Now, as a special treat we'd like to invite you to go back with us through history to track the rise and development of birthdays. Here are a few birthday facts.


---
Looking Back at the History of Birthdays and Their Celebrations!
Birthdays have been around for a long time but the celebration of birthdays and the meaning of it has varied tremendously throughout the centuries.
The first recorded birthday celebration actually dates back before the rise of Christianity.

In some pagan cultures, it was believed that an evil spirit would pay a visit to people on their birthdays. On a person's birthday, people would surround the birthday person and make merry. Usually, this involved making a lot of noise in order to scare away the evil spirits.
Unlike today, birthday gifts were not traditional. Instead, people usually brought the person good wishes.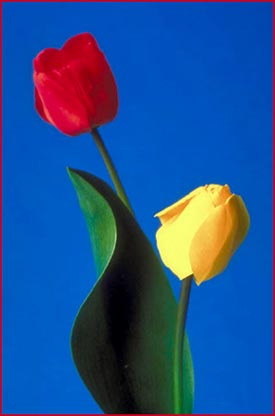 On occasion, someone would bring the birthday person a gift. Most considered this a good sign for the receiving individual. Following this, flowers became one of the most popular birthday gifts.
Although few records give accounts of common people having birthday celebrations, historians are certain that they existed but no one considered them important enough to write about.
Today, most of the documented descriptions come from kings and other high-ranking nobility as well as those with high positions in society.


Many believe that many of the common people and children could not celebrate their birthdays, since they were not wealthy enough to throw a party.
Germans are the first documented in history, to start the celebration of children's birthdays by starting "kinderfeste". The word "kinderfeste" originates from "kinder" meaning children and "feste" which refers to a festival or party.


In 1893, two sisters, Mildred and Patty Hill changed their song from Good Morning to you, to Happy Birthday to You. From then on, the tradition of singing these words caught on and as we know continue to this present day.
As we also know, birthday celebrations are very popular across the world - how the celebrations are carried out differs, but they all involve celebration of one special person on their birthday.
Those were a few birthday facts on the history of birthdays. Let's get on with some good happy birthday quotes.
---
Funny Birthday Quotes about Birthdays!
Birthdays are good for you. Statistics show that the people who have the most live the longest.
~ Larry Lorenzoni ~
So ...
Please look forward, please look behind, and count each birthday with a grateful mind.
~ Alexander Pope ~
Because time itself is like a spiral, something special happens on your birthday each year: The same energy that God invested in you at birth is present once again.
~ Menachem Mendel Schneerson ~
A birthday: - and now a day that rose With much of hope, with meaning rife A thoughtful day from dawn to close: The middle day of human life.
~ Jean Ingelow ~
Birthdays seem to have a very special meaning between man and wife. Here are some funny happy birthday quotes about the wife never seeming to get any older :-)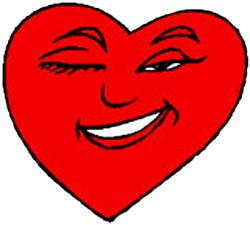 What can you say when your husband says: 'You can't expect me to remember your birthday when you never look any older.
~ Toni Anderson ~
It's an awful thing to grow old by yourself. My wife hasn't had a birthday in seven years.
~ Robert Orben ~
Once my wife gave me a wonderful birthday present. She let me win an argument.
~ Funny birthday quote ~


---
Children and Growing in Life!
And from birthday quotes about man and wife to birthday quotes about children and youth.
One of the signs of passing youth is the birth of a sense of fellowship with other human beings as we take our place among them.
~ Virginia Woolf ~

A child's world is fresh and new and beautiful, full of wonder and excitement. It is our misfortune that for most of us that clear-eyed vision, their true instinct for what is beautiful and awe-inspiring, is dimmed and even lost before we reach adulthood.
~ Rachel Carson ~
If children grew up according to early indications, we should have nothing but geniuses.
~ Johann Wolfgang von Goethe ~
The first sign of maturity is the discovery that the volume knob turns to the left.
~ Jerry M. Wright ~
The day the child realizes that all adults are imperfect, he becomes an adolescent; the day he forgives them, he becomes an adult; the day he forgives himself, he becomes wise.
~ Alden Nowlan ~
We grow neither better nor worse as we get old, but more like ourselves.
~ May Lamberton Becker ~
It is only because of problems that we grow mentally and spiritually.
~ M. Scott Peck ~


---
Make your friends and family laugh out loud by sending
hilarious e-cards starring you or them on their birthdays : )
---
Funny Age Quotes
Everybody seems to have something to say about aging.
Some people have a hard time accepting the fact that they're getting older, other people rejoice in it and wouldn't trade it for the world.
Here are some happy birthday quotes and funny age quotes - all of them are positive in some way or other, some are even funny: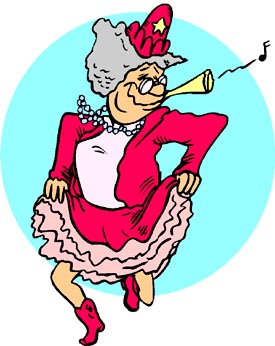 Beautiful young people are accidents of nature, but beautiful old people are works of art.
~ Eleanor Roosevelt ~
The lovely thing about being forty is that you can appreciate twenty-five-year old men.
~ Colleen McCullough ~
No wise man ever wished to be younger.
~ Jonathan Swift ~
Do not resent growing old. Many are denied the privilege.
~ Happy birthday saying ~
There's always a lot to be thankful for if you take time to look for it. For example, I am sitting here thinking how nice it is that wrinkles don't hurt.
~ Happy birthday quote ~
The best thing about getting old is that all those things you couldn't have when you were young you no longer want.
~ L.S. McCandless ~
You can only perceive real beauty in a person as they get older.
~ Anouk Aimee ~
You can live to be a hundred if you give up all the things that make you want to live to be a hundred.
~ Woody Allen ~
Of late I appear to have reached that stage when people look old who are only my age.
~ Richard Amour ~
The older you get, the more you tell it like it used to be.
~ Happy birthday quote ~
We hope you enjoyed these happy birthday quotes and funny quotes on age just as much as we did. If you want more happy birthday quotes you are welcome to follow the links below.