Welcome to this page filled with happy birthday sayings and happy birthday phrases. Here you will find happy birthday messages in all sort of shapes and sizes suited for whatever purpose you have in mind.
You will even find a few rhyming birthday poems here and there.
We here at Quotescoop.com have specifically chosen to present you with a broad spectrum of very different happy birthday quotes to choose from so that you can find just the right birthday quote for that unique and lucky birthday boy or girl.
Let's start off with some famous happy birthday sayings and sharp and witty happy birthday phrases on the inevitable human process of getting older ... which does not necessarily mean getting old. There's a big difference :-)
Here are some funny quotes about age from some of the world's most famous people:
The first hundred years are the hardest.
~ Wilson Mizner ~

Wisdom doesn't necessarily come with age. Age sometimes just shows up all by itself.
~ Tom Wilson ~

There are three hundred and sixty four days when you might get un-birthday presents, and only one for birthday presents you know.
~ Lewis Carroll ~

Remember being twelve, hope to be ninety, and live happily somewhere in between.
~ Curtis D. Tucker ~

First you forget names; then you forget faces; then you forget to zip up your fly; then you forget to unzip your fly.
~ Branch Ricke ~

You know you're getting older when you start looking forward to new episodes of the Weather Channel.
~ Curtis D. Tucker ~

Inside every older person is a younger person wondering what the hell happened.
~ Funny Birthday Sayings ~

Everyone is the age of their heart.
~ Guatemalan Happy Birthday Messages ~

A well adjusted woman is one who not only knows what she wants for her birthday, but even knows what she is going to exchange it for.
~ Anonymous Happy Birthday Phrases ~

The best birthdays of all are those that haven't yet arrived.
~ Robert Orben ~


---
Deep Insights into Age and More Birthday Sayings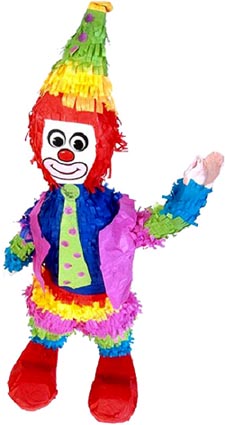 Age is a funny thing!
Is age a number?
Is age being or getting old?
Is age approaching death?
People clearly attribute different values and beliefs to age.
To some people the concept of age matters a lot. To other people it matters less. And to some very few people age doesn't matter at all.
In fact, for these few people the concept of age is of very little meaning. They don't measure themselves in terms of age, and they always forget how old they are as they in no way identify with age.
And guess what?
Because they do not identify with the limiting beliefs that are often associated with a certain age, they seem ageless!
Or in other words, they seem to stay younger for longer!
Interesting isn't it!
Here are some few more happy birthday sayings and funny age quotes:
Aging seems to be the only available way to live a long life.
~ Daniel Francois Esprit Auber ~

We know we're getting old when the only thing that we want for our birthday is not to be reminded of it.
~ Happy Birthday Messages ~

Middle age is when your age starts to show around the middle.
~ Bob Hope ~

All my life, I wanted to be somebody. Now I see that I should have been more specific.
~ Jane Wagner ~

Time flies like an arrow. Fruit flies like a banana.
~ Groucho Marx ~

Why is a birthday cake the only food you can blow on and spit on, and everybody still rushes to get a piece?
~ Bobby Kelton ~

A man of sixty has spent twenty years in bed, and over three years eating.
~ Arnold Bennett ~

The man who views the world at 50 the same as he did at 20 has wasted thirty years of his life.
~ Muhammad Ali ~
---
How to View and Celebrate a Birthday in a Positive Light
If you are into celebrating birthdays there are many positive ways that you can choose to view such an occasion.
As a simple opportunity to see friends and family and a chance to eat some lovely food :-)



As an opportunity to show someone you love, how much you love him or her!



As an opportunity to inspire and empower the birthday child to look at the good things he or she has in his or her life.



As an occasion where you can present some insightful and funny happy birthday sayings to both encourage people to ponder for a moment while putting a smile on their lips.
Here are some happy birthday sayings and phrases from wise men and women who learned through their years the real meaning of birthdays:
Few women admit their age. Few men act theirs.
~ Funny Birthday Sayings. ~

When a man is tired of life on his 21st birthday, it indicates that he is rather tired of something in himself.
~ F. Scott Fitzgerald ~

At 20 years of age, the will reigns; at 30, the wit; and at 40, the judgment.
~ Benjamin Franklin ~

Live as long as you may. The first 20 years are the longest half of your life.
~ Robert Southey ~

The only time that you really live fully is from 30 to 60. The young are slaves to dreams; the old servants to regrets. Only the middle aged have all their five senses in the keeping of their wits.
~ Hervey Allen ~

One's 30th birthday and one's 60th are days that press their message home with iron hand. With his 70th milestone past, a man feels that his work is done, and dim voices call to him from across the Unseen. His work is done, and so illy, compared with what he had wished and expected! But the impressions made upon his heart by the day are no deeper than those his 30th birthday inspires. At thirty, youth, with all it palliates and excuses, is gone forever. The time for mere fooling is past; the young avoid you, or else look up to you and tempt you to grow reminiscent. You are a man and must give an account of yourself.
~ Elbert Hubbard ~

Thirty: the promise of a decade of loneliness, a thinning list of single men to know, and thinning briefcase of enthusiasm, and thinning hair.
~ F. Scott Fitzgerald ~

When I passed 40, I dropped pretense, because men like women who have got some sense.
~ Maya Angelou ~

If life really begins on your 40th birthday, it's because that's when women finally get it: the guts to take back their lives.
~ Laura Randolph ~

To think, when one is no longer young, when one is not yet old, that one is no longer young, that one is not yet old, that is perhaps something.
~ Samuel Beckett ~

What start this! When sixty years have spread
Their grey experience o'er thy hoary head
Is this the all observing age could gain?
Or hast thou known the world so long in vain?
~ John Dryden ~

A simple celebration, a gathering of friends; here is wishing you great happiness, a joy that never ends.
~ Happy Birthday Saying ~

Just because you are one year older doesn't mean that you are one year closer to the grave.
~ Andrew Peloquin ~

Count your life by your smiles, not by your tears. Count your age by your friends, not by your years.
~ Happy Birthday Phrases ~


---
Good Birthday Sayings to That Funny Birthday Toast
A birthday is a time of laughter and celebration, and no birthday would be complete without a few funny happy birthday sayings and happy birthday phrases to include in birthday toasts.
Birthday toasts range from deeply profound to profoundly funny, and the myriad of hilarious birthday quotes and poems to be used in toasts are guaranteed to start you laughing.
Toasts can be a lot of fun, and here are some of the best toasts that you can give someone on their birthday.
Funny Birthday Sayings and Toasts:
The golden years have come at last
Why don't I feel this is a blast?
I cannot see, I cannot pee
I cannot chew, what can I do?
My memory shrinks, my hearing stinks
No sense of smell, I look like hell
My body's drooping, got trouble pooping
And people ask, "Why am I stooping?"
The golden years have come at last
The golden years can kiss my ass
~ Dr. Seuss ~

The only reason that you hate your birthday is because people give you odd gifts, scary cards with weird messages in them, and because you're getting older.
~ Happy Birthday Saying ~

It's ok to light the candles on the birthday cake now; I've alerted the fire department.
~ Funny Birthday Phrases and Toasts ~

Some words of wisdom for your birthday: Smile while you still have teeth!
~ Funny Birthday Sayings and Toasts ~

Happy Birthday to you
And many to be
With friends that are true
As you are to me
~ Happy Birthday Messages ~

Many happy returns of the day of your birth
Many happy blessings to brighten your pathway on earth
Many friendships to cheer and provoke you to mirth
Many feastings and frolics to add to your girth
~ Good Birthday Sayings and Toasts ~

God grant me the senility to forget the people I never liked, the good fortune to run into the ones I do, and the eyesight to tell the difference.
~ Funny Happy Birthday Phrases ~

Today, be aware of how you are spending your 1,440 beautiful moments, and spend them wisely.
~ Happy Birthday Saying ~

You're my dear friend
Please lean upon my shoulder
You'll be needing the support now
That you're feeling so much older!
~ Funny Happy Birthday Phrases and Toasts ~


---
Birthdays as Stepping Stones to New Horizons
We hope these happy birthday sayings and funny age quotes were of help to you in your efforts of making a birthday special for your friend or loved one.
We hope many of these happy birthday messages inspired you to mediate how one can view birthdays as the stepping stone to insights, wisdom and new horizons.
Yes, some of the stepping stones may not be successes but hey, ultimately life is about living and experiencing.
Viewing something as mistakes and errors is only a subjective judgement. And life doesn't care about that - life just wants you to Live and experience.
So why not just enjoy the ride! :-)
Happy Birthday!