• There's nothing like funny condoms in potent ads that will give your mood a decent lift!

• These funny condom ads manage to say so much with so few means that each condom commercial is an art piece in itself.

• We on Quotescoop.com hope you will enjoy the ride.
• If you desire more funny condom ads you may go
here
or
here
.
For now, let's just go down ...


---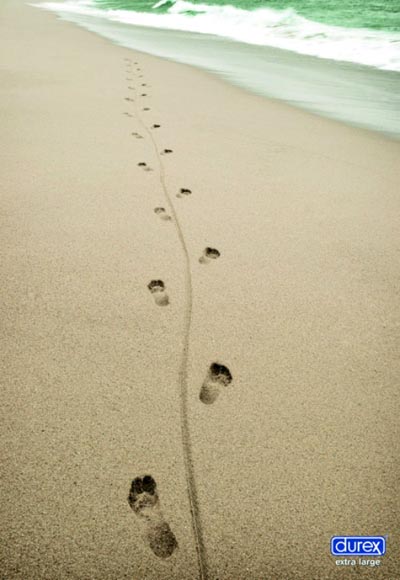 Durex Extra Large
- Funny Durex commercial with two footprints and a third mysterious line in the beach sand:-)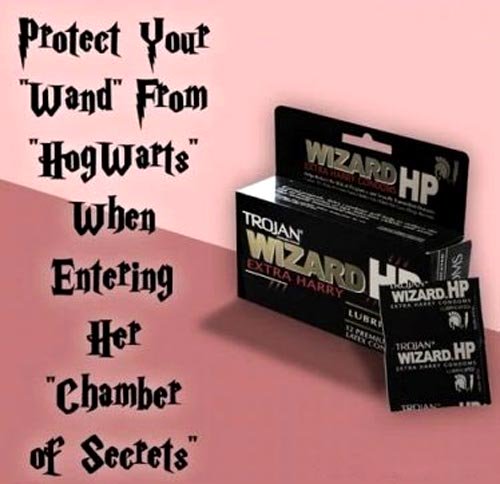 Trojan Wizard. HP. Extra Harry. Protect your 'wand' from 'Hogwarts' when entering her 'chamber of secrets'
- Trojan funny condom ad and condom slogan.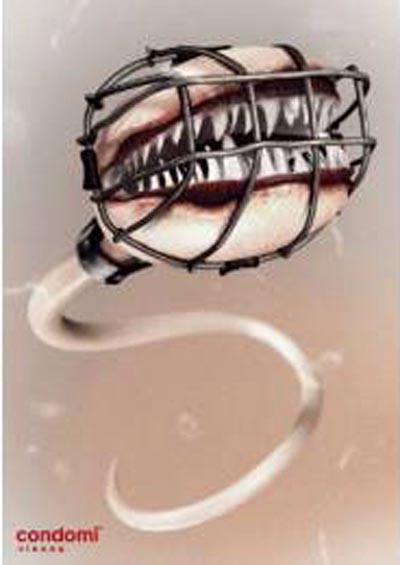 Condomi condom commercial - muzzled sperm is harmless sperm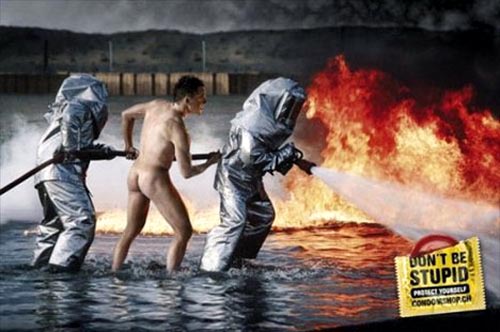 Don't be stupid. Protect yourself.
- Condomshop.com funny ads: naked man with firemen.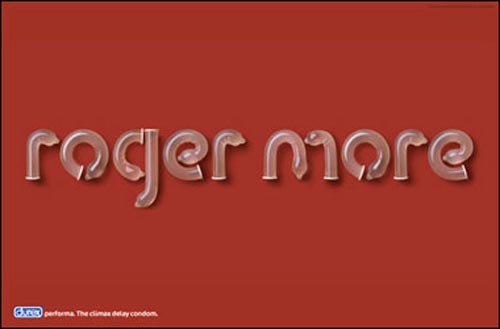 Durex Performa. The climax delay condom.
- Durex commercial: funny ads with Roger More.



Just make it.
- Elasun funny condom ad with NIKE symbol and slogan.



Cookie flavoured. Hot girls love eating me cookies!
- Funny condom ads featuring Monster Condoms.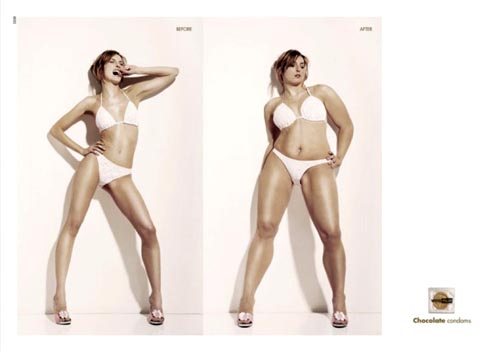 White Night funny condoms ad: Chokolate Condoms.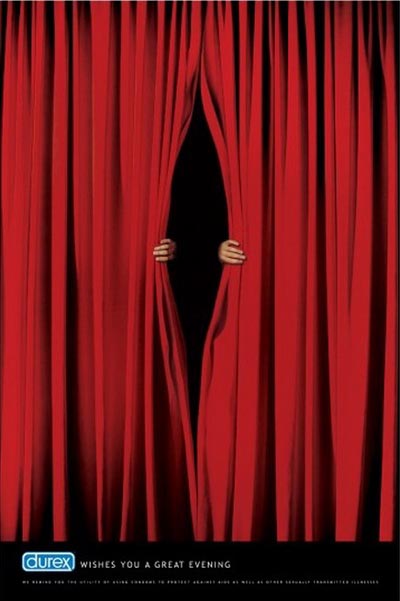 Durex wishes you a great evening
- Durex commercial with very suggestive red theatre curtain.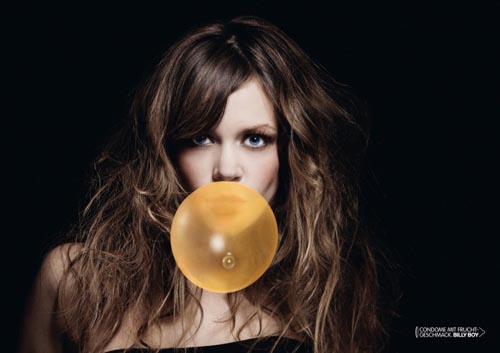 Fruit Flavoured
- Billy Boy condom ad with orange flavour.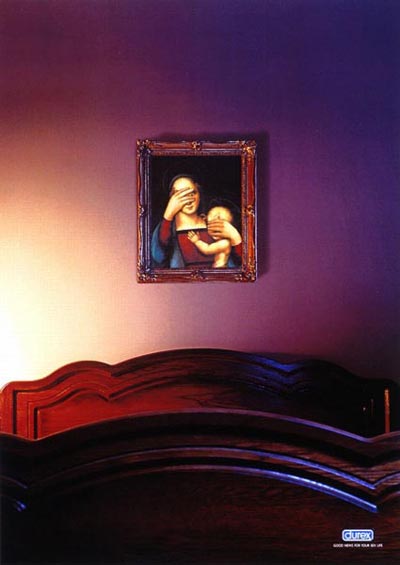 Durex commercial with shy painting.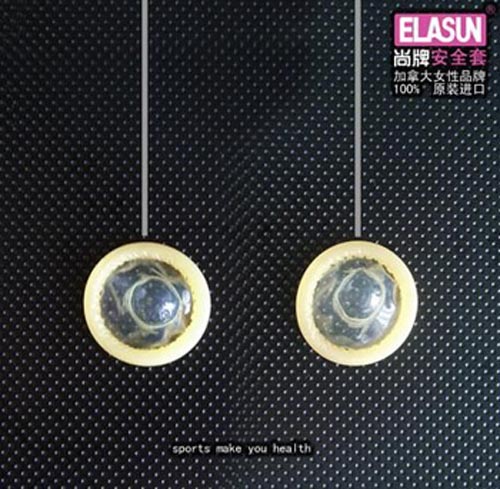 Sports make you health(y)
- Elasun condom commercial with rings.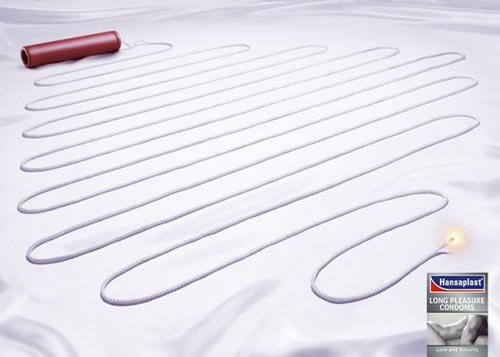 Long Pleasure Condoms
- Hansa Plast funny ads: long fuse.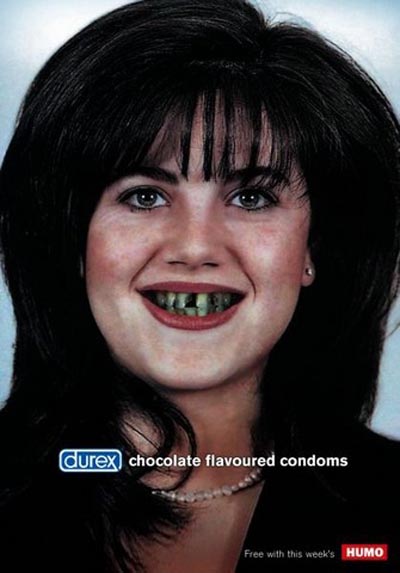 Chocolate Flavoured Condoms
- Durex condoms ads: Monica Lewinski chocolate teeth.



Harmony funny condoms: strong and safe as fort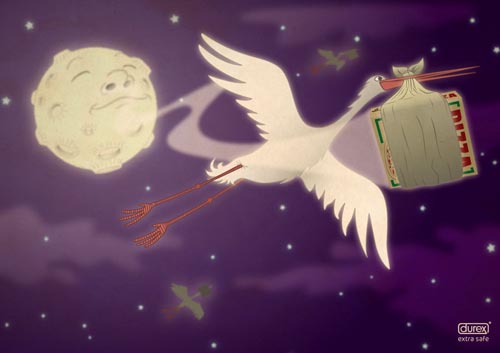 Funny Durex commercial: Stork pizza delivery rather than baby delivery.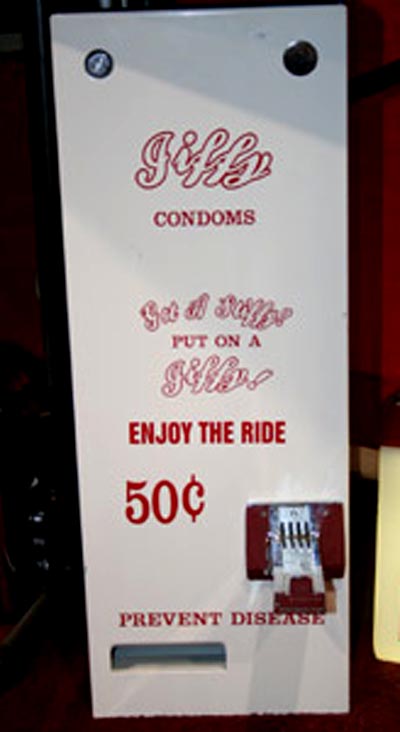 Got a stiffy. Put on a Jiffy. Enjoy the Ride
- Jiffy funny condom commercial.



Long Last. The tough part isn't to getting her to say yes. It's getting her to stop saying yes.
- Kama sutra funny condom with lovemaking couple.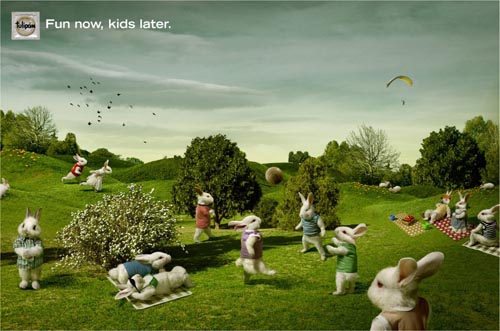 Fun now, kids later
Tulipan condom ads with bunnies.



Ultra Thin Condoms
- Condomi funny condom commercial: blowing bubbles.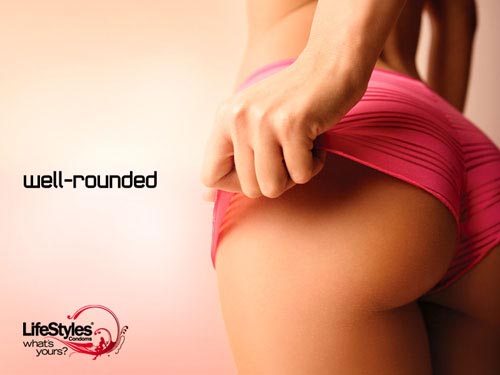 Well-rounded
- Sexy condom commercial with LifeStyles condoms.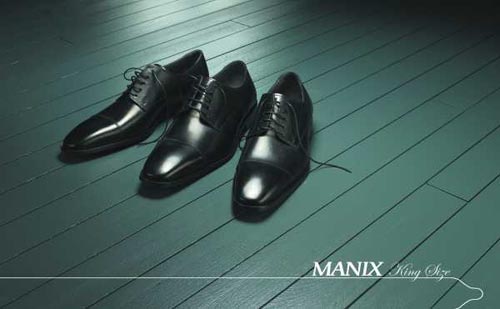 King Size
- Manix funny condoms with three big shoes.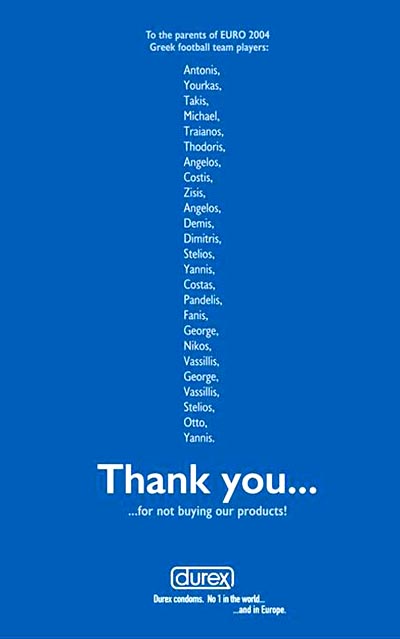 The parents of EURO 2004 Greek football team players. Thank you for not buying our product.
- Durex condoms ad.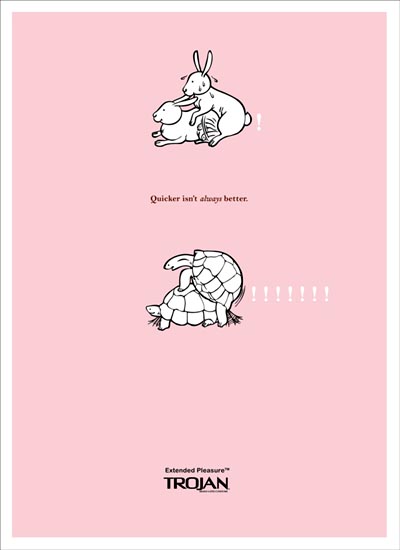 Trojan Extended Pleasure. Quicker isn't always better.
- Trojan funny ads with rabbits and turtles.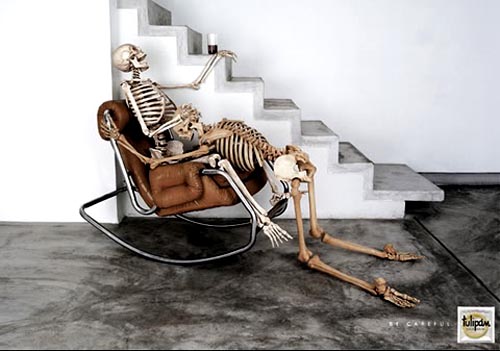 Be careful
- Tulipan funny condoms featuring lovemaking skeletons.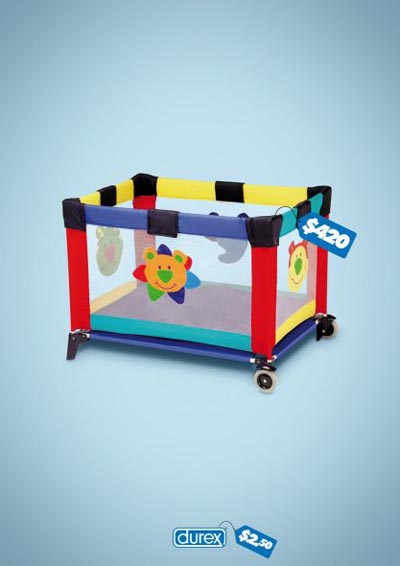 Durex commercial with baby bed and thought provoking price tags.


(All ads displayed are copyright of their respective creators/owners and are displayed here for informational and educational purposes only)

Where Would You Like to Go Next?
Hilarious Ads
Funny Condom Ads

Great Beer Ads