Welcome to this large page of inspirational motivational quotes and motivational phrases. You can view this collection of motivational words and inspiration quotes as your muse for fuelling your passion to live out your dreams and realize your inner potential.
Perhaps you know where you want to go and what you want to achieve but just need a positive, uplifting push in the right direction.
Well, then you've come to the right place! :-)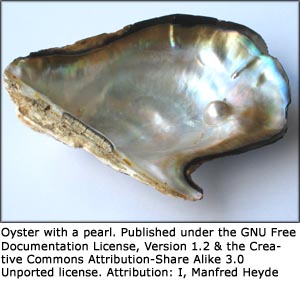 The motivating motto of this page could be summoned up by the famous saying, The world is your oyster.
This famous proverb actually dates back to one of Shakespeare's old famous plays The Merry Wives of Windsor (the world's mine oyster) but it's potent relevancy and powerful message is immortal.
So yes, the world is open and full of opportunities - it's just a matter of having a positive perspective. And having that, my friend, is always a choice within your power!
Empowering, right! :-)
We are all inventors, each sailing out on a voyage of discovery, guided each by a private chart, of which there is no duplicate. The world is all gates, all opportunities.
~ Ralph Waldo Emerson ~


---
Making the Impossible, Possible -
Motivational Phrases about Conceptual Limits and Boundaries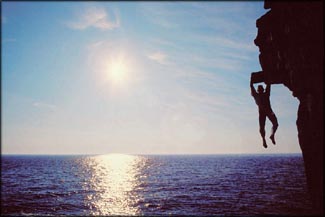 Why is it that some people seem to do the impossible, not only once or twice but all the time?
Well partially because our ideas of boundaries and limits are not objective truths.
They are only constraints that our mind puts on reality.
What is possible and what is impossible is nothing more than a personal choice. Often an unconscious choice!
A way to empower yourself is to become aware of your own ideas about limitation. When you realize that the boundaries, you set for yourself are only a figment of your imagination, you can choose to dissolve them and start living your life as a free person, free to realize your potentials.
Here are some wonderful inspirational quotes and inspirational sayings about doing the impossible:
Nothing is impossible, the word itself says "I'm possible"!
~ Audrey Hepburn ~
The greatest pleasure in life is doing what people say you cannot do.
~ Walter Bagehot ~
Know your limits, but never stop trying to exceed them.
~ Motivation quotes ~
Yes, that example of motivational quotes is one of the most important guidelines in personal development.
Intricately know and fully accept who you are but try not to limit your self actualization with constraining beliefs and narrow ideas.
Your potential is a lot bigger than your mind can fathom.
Here more motivation quotes and motivational words about the widespread illusion of the impossible:
The only way of finding the limits of the possible is by going beyond them into the impossible.
~ Arthur C. Clarke ~
It's kind of fun to do the impossible.
~ Walt Disney ~
Take calculated risks. That is quite different from being rash.
~ George S. Patton ~


---
Stop Procrastinating and Start Acting Now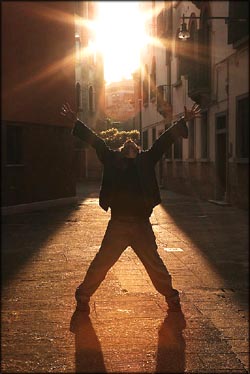 Come to the world. Don't wait for the world to come to you!
Do you know what the difference between those two life philosophies is?
With 'Come to the world' you are an actor, a creator of your life. You have chosen to take responsibility for your own destiny. This is very empowering!
'Waiting for the world to come to you', makes you dependent on external circumstances going your way.
It may feel safe and secure for a while, but with time it will often feel unsatisfactory because you've taken the direction of your life out of your own hands.
Here are some inspiration quotes and motivational quotes about being the creator of your own life by doing something Now:
Do not wait to strike till the iron is hot; but make it hot by striking.
~ William B. Sprague ~
To change ones life: Start immediately. Do it flamboyantly.
~ William James ~
Motivation without mobilization means only frustration.
~ Nido Qubein ~
This we only know too well. We may have lot of ideas, plans and motivation but actually doing them, carrying them out, is another question all together.
Mobilization and actualization is the tough part. But often, when you have thought your ideas and laid out where you want to go, it's time to put your brain away and just do it.
More motivation quotes and inspirational sayings on their way:
Whatever you can do, or dream you can, Begin it. Boldness has genius, power and magic in it, Begin it now.
~ Johann Wolfgang von Goethe ~
Every accomplishment starts with the decision to try.
~ Motivational Words ~


---
Motivational Words about Going for Your Dreams, Reaching for the Stars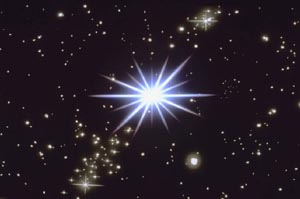 Our imagination is a wonderful gift. It allows us to exceed what we believe are the boundaries of reality and create a dream for ourselves.
Go for this dream!
Think about it this way, even you don't make it all the way there ... at first, then you will be considerably closer to it than if you didn't go for it at all.
The motivational phrases below say the same thing just in somewhat more poetic terms:
Shoot for the moon. Even if you miss, you'll land among the stars.
~ Brian Littrell ~
If you do not hope, you will not find what is beyond your hopes.
~ St. Clement of Alexandra ~


---
The Power of Positive Beliefs - Positive Thinking Quotes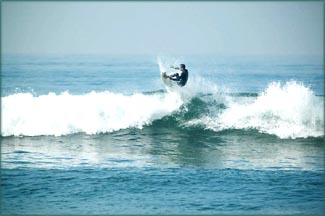 The biggest hindrance to your self realization is not the world, but most likely your ideas about your own potentials.
Without realizing it, most of us tend to put ourselves down and look upon the world through a filter of unconscious pessimism.
But don't worry! If this is you, you can start changing you the way you see the world and yourself whenever you choose to. It's true.
It's a matter of awareness, understanding and choice. Nothing else!
Read the following positive thinking quotes about the power of positive beliefs:
He is able who thinks he is able.
~ Buddha ~
Don't let what you cannot do interfere with what you can do.
~ John Wooden ~
Those who believe they can do something and those who believe they can't are both right.
~ Henry Ford ~
Yes, it's quite ironic, isn't it! The power of belief is immense.
The Universe works on the basis of the Law of Attraction which means that the Universe will do its very best to fulfil what you believe to be true.
However, the universe doesn't care wither your belief is empowering or not, it will just follow your intentions.
So why not make your intentions clear and positive :-)
More motivational phrases coming up:
People become really quite remarkable when they start thinking that they can do things. When they believe in themselves they have the first secret of success.
~ Norman Vincent Peale ~
Men often become what they believe themselves to be. If I believe I cannot do something, it makes me incapable of doing it. But when I believe I can, then I acquire the ability to do it even if I didn't have it in the beginning.
~ Mahatma Gandhi ~
---
Motivational Phrases about Having the Courage to go Against Mainstream Thinking
Mainstream living is characterized by safe, secure values, norm abiding beliefs, routine actions and often mindless obedience to systems using fear as their tool to make you obedient.
Breaking out of the mainstream way of living is not easy because many of us have been force-fed mainstream values all of our lives. We have come to believe that they are the truth!
Many of us have come to believe that if we don't follow the norm, we will fail, lose everything and be fiasco.
Going your own way, even though you have lots of fears about the future, takes courage. But once you find the courage, an exciting and extremely rewarding journey is about to begin :-)
Here are some inspiration quotes and motivation quotes about going against mainstream thinking:
To go against the dominant thinking of your friends, of most of the people you see every day, is perhaps the most difficult act of heroism you can perform.
~ Theodore H. White ~
The reasonable man adapts himself to the world. The unreasonable one persists in trying to adapt the world to himself. Therefore, all progress depends on the unreasonable man.
~ George Bernard Shaw ~
This is so true!
Inventions, newness and improvements are dependent on someone breaking the barriers and doing the unthinkable.
Here are more inspirational sayings and motivational quotes about going your own way:
Don't live down to expectations. Go out there and do something remarkable.
~ Wendy Wasserstein ~
Today I will do what others won't so tomorrow I can accomplish what others can't.
~ Jerry Rice ~


---
Enthusiasm and Desire - Feeding the Flame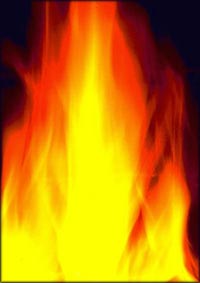 Feel an inner fire burning but don't really know how to best apply it?
Well, one the best the best thing you can do, is having our overall goal in mind and just start doing something, anything!
Then along the way, you will refine both your goals and your path.
The most important thing is not to that flame burn in vain! Treasure it! Use it!
Use these motivational words about enthusiasm and desire as fuel to keep your flame burning:
Enthusiasm is excitement with inspiration, motivation, and a pinch of creativity.
~ Bo Bennets ~
Enthusiasm releases the drive to carry you over obstacles and adds significance to all you do.
~ Norman Vincent Peale ~
In my experience, there is only one motivation, and that is desire. No reasons or principle contain it or stand against it.
~ Jane Smiley ~
Yes, go with the energy you feel towards something. Work with it. That is where your passion lies and that is where you're supposed to be right now.
Doing anything else will stop the energy flow and prevent you from using the creative force of desire. And that would be rather silly now that it's there, wouldn't it!
And now two more motivational quotes about enthusiasm and desire:
Desire is the starting point of all achievement, not a hope, not a wish, but a keen pulsating desire which transcends everything.
~ Napoleon Hill ~
Enthusiasm – the sustaining power of all great action.
~ Samuel Smiles ~


---
Inspiration Quotes about Practicing Daily Motivation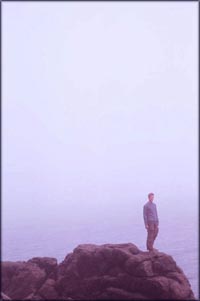 Continuous motivation is one very important ingredient in full self realization recipe.
Trying to live out who we know we are is often difficult because on our journey of self actualization, we are constantly facing our own fears.
And being in a fear mode is very demotivating because the fear of the unknown or failure will try to persuade us to go back to 'normal' or mainstream life because it feels safe.
So to help yourself reach your dreams, you might consider starting a daily ritual of self motivation just like what is recommended in these wise quotes:
People often say that motivation doesn't last. Well, neither does bathing - that's why we recommend it daily.
~ Zig Ziglar ~
Motivation is like food for the brain. You cannot get enough in one sitting. It needs continual and regular top up's.
~ Peter Davies ~
We are what we repeatedly do. Excellence, therefore, is not an act but a habit.
~ Aristotle ~


---
Dreams and Goals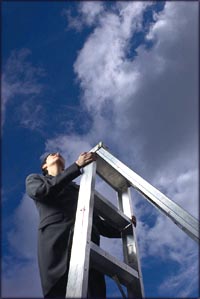 What characterizes a man or woman of success?
Well, for one thing they have plenty of ideas, dreams and goals. Lot of things they want to do, achieve and experience.
Another trait successful people share is the ability to 'do'! To act! To initiate and to finish!
Here are some great inspiration quotes and motivational quotes on dreams, goals and action:
If you want to make your dreams come true, the first thing you have to do is wake up.
~ J.M. Power ~
Goals are dreams with deadlines.
~ Diana Scharf Hunt ~
God gives us dreams a size too big so that we can grow in them.
~ Inspirational quotes ~
Yes, dreams, goals and ambitions are the seeds of development and expansion.
Without dreams a little out of reach, there would be no incentive to face our fears and evolve.
More motivational phrases and inspiring words on their way:
You are never too old to set another goal or to dream a new dream.
~ C.S. Lewis ~
You must have long-range goals to keep you from being frustrated by short-range failures.
~ Charles C. Noble ~
Arriving at one goal is the starting point to another.
~ John Dewey ~
This is the wonderful thing about life. There is always something to dream of and to strive towards.
It's merely a question of opening up and shifting one's perspective to viewing the world as a field of opportunities.
Here are some more motivational words and inspirational quotes and sayings:
If my mind can conceive it, and my heart can believe it, I know I can achieve it.
~ Jesse Jackson ~
Go confidently in the direction of your dreams. Live the life you have imagined.
~ Henry David Thoreau ~


---
Inspiration Quotes about Strength
What we find pleasurable and effortless doing is most likely also where our strengths lie. So why not cultivate them, nurture them and build upon them.
This will probably not only lead to an easier life, but also a much more meaningful and satisfying life.
Here are some motivational quotes about building on and using your strengths:
Build upon strengths, and weaknesses will gradually take care of themselves.
~ Joyce C. Lock ~
Above all, challenge yourself. You may well surprise yourself at what strengths you have, what you can accomplish.
~ Cecile Springer ~
Take the first step in faith. You don't have to see the whole staircase, just take the first step.
~ Martin Luther King, Jr. ~


---
What Is Motivation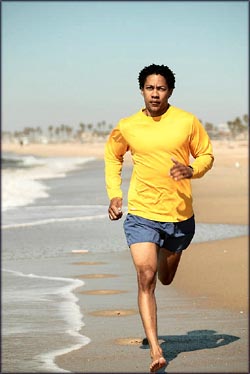 Ah, finally. Now we've talked a lot about motivation without actually defining precisely what motivation is.
Well we can remedy that. Now is your chance to really dive into the meaning of this wonderful word.
As you will see, the idea of what is motivation vary from person to person. Some equate motivation with desire, some with commitment and yet others with action.
Here are some inspirational sayings about motivation:
Motivation is a fire from within. If someone else tries to light that fire under you, chances are it will burn very briefly.
~ Stephen R. Covey ~
Motivation is when your dreams put on work clothes.
~ Motivation Quotes ~
If your actions inspire others to dream more, learn more, do more and become more, you are a leader.
~ John Quincy Adams ~
Success isn't a result of spontaneous combustion. You must set yourself on fire.
~ Arnold H. Glasow ~
Yes, you need to have a continuous inner drive that you keep feeding by trying to reach your dreams. And the fire needs to from you and not other people.
Here is another example of motivational quotes about motivation:
Motivation is the art of getting people to do what you want them to do because they want to do it.
~ Dwight D. Eisenhower ~
Really great people make you feel that you, too, can become great.
~ Mark Twain ~
Desire is the key to motivation, but it's determination and commitment to an unrelenting pursuit of your goal -- a commitment to excellence -- that will enable you to attain the success you seek.
~ Mario Andretti ~
Envy can be a positive motivator. Let it inspire you to work harder for what you want.
~ Motivational Phrases ~
The greatest motivational act one person can do for another is to listen.
~ Motivational words ~


---
Motivational Words and Quotes about Doing Your Best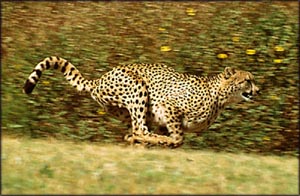 Doing our best may seem like hard work. And in some respect it is.
However, not doing our best, not giving it all we've got is extremely unsatisfying.
Because when we're not doing our best, we're not trying to reach anything, we're not challenging ourselves, we're not trying to exceed ourselves.
And life that way quickly becomes tiresome, not to say boring.
So the best way to enjoy life is actually doing your best - even when it come to mundane tasks.
Here are some inspirational sayings about doing your best:
The only lifelong, reliable motivations are those that come from within, and one of the strongest of those is the joy and pride that grow from knowing that you've just done something as well as you can do it.
~ Lloyd Dobens and Clare Crawford-Mason ~
For every person who doubts you, tells you you will fail, try twice as hard to prove them wrong.
~ Anonymous ~
Make each day your masterpiece.
~ John Wooden ~
Why? Well, if we don't always try to do our best, life becomes grey and uninspiring.
In other words, doing our best is fun! Yes, it's as simple as that!
More inspirational quotes about motivation coming up:
Courage is resistance to fear, mastery of fear - not absence of fear.
~ Mark Twain ~
It is amazing what you can accomplish if you do not care who gets the credit.
~ Harry S. Truman ~
---
Inspirational Quotes about Letting Go of the Fears that Hold You Back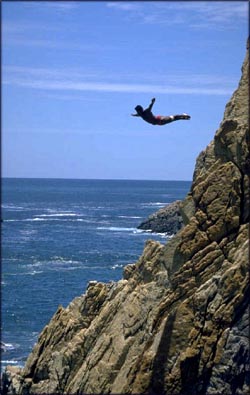 For some funny reason many of us are filled with excuses when it comes to realizing our dreams. Going for our dreams simply seems too scary.
So we end up convincing ourselves that our goals are a bad idea and putting ourselves down by saying that we will never reach this goal and we will fail in the process.
Tell you what, no successful man or woman hasn't had those fears. Everybody has them!
However, some people choose not to let them rule their life. They feel their fears and they go for their dreams anyway!
Here are some motivational quotes and inspirational sayings about letting go of your fears:
Even though you may want to move forward in your life, you may have one foot on the brakes. In order to be free, we must learn how to let go. Release the hurt. Release the fear. Refuse to entertain your old pain. The energy it takes to hang onto the past.
~ Eleanor Roosevelt ~
Don't say you don't have enough time. You have exactly the same number of hours per day that were given to Helen Keller, Pasteur, Michaelangelo, Mother Teresea, Leonardo da Vinci, Thomas Jefferson, and Albert Einstein.
~ H. Jackson Brown, Jr. ~
Unlock your natural drives by doing what you enjoy.
~ Hand Selye ~
Avoiding the phrase "I don't have time...", will soon help you to realize that you do have the time needed for just about anything you choose to accomplish in life.
~ Bo Bennett ~
We really hope you liked this page on motivational phrases.
If you desire more motivation, inspiration and positivity, do visit one of our many inspirational quotes pages below. :-)