• Life's full of funny stupid questions - if you know where to look ...
• Look no further!
• Here, we present you with lots of weird, bizarre questions
• Plus some funny sayings, a quote and one very funny joke
• This page is an entry in "
Funny Life Quotes & Stuff: The Quotescoop.com Inspiration Blog
" - a blog aimed at your entertainment, inspiration and empowerment. This inspirational, motivational blog is based on fun, truth and empowerment theory, and it incorporates inspirational sayings, bizarre facts, funny unanswered questions, really funny jokes, random funny stuff and more!
---
Funny Life Quotes
This blog is all about the big questions in life - or is that questions that make you think? Or is it funny trick questions? Or is it simply funny dumb questions?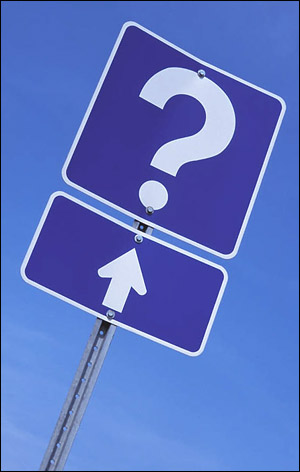 You know, weird questions like 'Why does 'caregiver' and 'caretaker' mean the same thing?' and 'If a guy with multiple personality disorder threatens to kill himself, is it considered a hostage situation?' and 'Do radioactive cats have eighteen half-lives?' That sort of bizarre questions.
Whatever weird questions like that should be called, we'll open the 'hostilities' by paraphrasing one of many famous sayings about life: Life's a bitch when it turns out you married one, and then you die.
In that vein a famous Dane (Danish inventor, author and cartoonist) once said:
Life is like a kid's t-shirt ... short and dirty.
~ Robert Storm Petersen ~
Oh, speaking of life and death, we've got a joke, we just have to tell you.
You know how some women will keep asking their men questions that they don't want the answer to? (Like, 'Do I look fat to you?' and: 'Is she prettier than me?' And: 'What would you do if I died?' Well, here's how that might go down ...

A Life and Death Joke
"Dear," said the wife. "What would you do if I died?"
"Why, dear, I would be extremely upset," said the husband. "Why do you ask such a question?"
"Would you remarry?" persevered the wife.
"No, of course not, dear," said the husband.
"Don't you like being married?" said the wife.
"Of course I do, dear," he said.
"Then why wouldn't you remarry?"
"All right," said the husband, "I'd remarry."
"You would?" said the wife, looking vaguely hurt.
"Yes, sure," said the husband.
"Would you sleep with her in our bed?" said the wife after a long pause.
"Well yes, I suppose I would," replied the husband.
"I see," said the wife indignantly. "And would you let her wear my old clothes?"
"I don't know, I suppose, if she really wanted to," said the husband.
"Really," said the wife icily. "And would you take down the pictures of me and replace them with pictures of her?"
"Yes ... I think that would be the correct thing to do."
"Is that so?" said the wife, leaping to her feet. "And I suppose you'd let her play with my golf clubs, too?"
"Of course not, dear," said the husband. "She's left-handed."


Well, as you are probably well aware, the question isn't so much whether there's life after death, but rather if there's life before death.
The thought of death can either make you live each day as if it were your last (which one day it will be, let's just hope it isn't one of these days ...) - or, the thought of death can make you stop living because it scares you so badly. And so it is that we ask these funny stupid questions:
What happens when you get scared half-to-death twice?
If someone kills your neighbour, then your neighbour was murdered, right? But what about heads of state? Well, they get assassinated. So, just how important does a person have to be before they are considered assassinated instead of just murdered?
Can a hearse carrying a corpse drive in the carpool lane?
What is the normal warranty on burial coffins - lifetime guarantee? We think it's important to know before you're going six feet under. Or, at least it may be important to your family and friends.
By the way, why is it six feet under? Why not five feet or seven feet or six point three feet? Do undertakers really measure that depth?
And why isn't 'You're going down!' the same, only vice versa, as 'I'm going down on you!'?
Speaking of ups and downs: Why do the numbers on phones go down while the numbers on calculators go up?
Why do we 'scrub down' and 'wash up'?
How can a house burn up when it burns down?
And, hey, you know the things we walk on to get up or down in our buildings? Why are they called stairs inside but steps outside? And do those steps and stairs go up or down?

More Funny Stupid Questions
And now for something completely different in the realm of funny dumb questions:
If some nasty person wants to slap the US president in the face, how do you he corner him (or, perhaps at some point: her) in the Oval Office?
Isn't it funny, by the way, how the word 'politics' is made up of the words 'poli' meaning 'many' in Latin, and 'tics' as in 'bloodsucking creatures'?
Speaking of those, have you noticed that if you rearrange the letters in 'mother in law', they come out to 'woman Hitler'?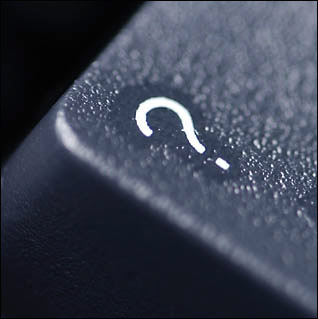 Moving to some folks who are almost as famous as Hitler is infamous:
Isn't Disney World just a people trap operated by a mouse?
Why does Donald Duck wear a towel when he comes out of the shower, when he doesn't usually wear any pants?
And what about the two dogs in Duckburg, Goofy and Pluto - one stands on two legs and talks while the other remains on four and barks - what's up with that? Some kind of Disney dog discrimination?
And why do they call sterilization 'getting your dog fixed' if afterwards it doesn't work properly anymore?


Even More Funny Weird Questions - First Batch
Yes, there are many funny unanswered questions in this life, and just for the heck of it we'll end this blog post with three times 10 choice weird questions. Here's the first batch:
Aren't all generalizations false - including this one?
If a person suffered from amnesia, and then was cured, would they remember that they forgot?
If pro and con are opposites, wouldn't the opposite of progress be congress?
Does the Little Mermaid wear an algebra?
If your vacuum cleaner really sucks, is that a good or a bad thing?
Do infants enjoy infancy as much as adults enjoy adultery?
If olive oil comes from olives and corn oil comes from corn, where does baby oil come from?
How do you know when you're out of invisible ink?
If quizzes are quizzical, what are tests?
What do you call male ballerinas? And male ladybirds? And male ladybugs?
Even More Funny Dumb Questions - Second Batch
And here's the second batch of 10 strange, funny questions: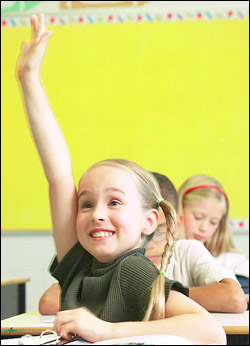 If a turtle, a snail or a hermit crab doesn't have a shell, is he homeless, naked or a pervert?
If you have a bunch of odds and ends and get rid of all but one of them, what do you call it?
If you have x-ray vision, and you can see through anything, wouldn't you see through everything and actually see nothing?
If electricity comes from electrons, does morality come from morons?
Why do they call it taking a dump? Shouldn't it be leaving a dump?
Why, when an alarm turns itself on, do we say that it's 'going off'?
If a case of the clap spreads, is it then considered a round of applause?
If you can't drink and drive, why do you need a driver's license to buy liquor, and why do bars have parking lots?
How does a shelf salesman keep his store from looking empty?
Why does Bugs bunny walk around the cartoon naked, but puts a bathing suit on when he goes swimming?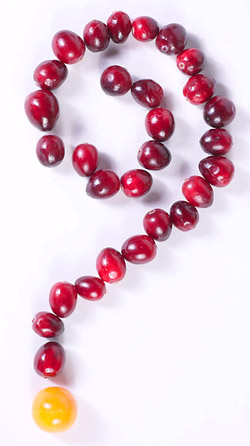 Final Batch of Stupid Questions
And so, finally(?), we've reached the last batch of 10 choice bizarre questions:
What would you use to dilute water?
Why isn't there mouse-flavored cat food?
Why do they sterilize needles for lethal injections?
Why is it that when you transport something by car, it's called a shipment, but when you transport something by ship, it's called cargo?
Why is it, when two planes almost hit each other it is called a "near miss"?
If the Energizer Bunny attacks someone, is it charged with battery?
You know how many packages say 'Open here' ... What is the protocol if the package says, 'Open somewhere else'?
If you really could dig a hole to China, and you did, and you fell in, would you stop in the middle because of gravity?
If the universe is expanding, what is it expanding into?


Tags/keywords for this blog entry include (but aren't limited to): funny stupid questions, funny unanswered questions, funny trick questions, big questions in life, questions that make you think, funny trick questions, bizarre questions, amusing questions, weird questions, life and death joke, funny life quotes, inspiration blog, philosophy quotes, funny things to say, funny questions, funny stupid questions, deep questions, fun trick questions, stupid questions to ask people, confusing questions, weird questions, great jokes, really funny jokes, cute jokes, witty one liners.