Personalized photo mugs can be a great way to say thank you or a simple but personal gift to give for a special occasion.
The possibilities with personalized mugs are endless:
You can create something memorable, classy and elegant with a nice photo of a loved one, a pretty landscape or a favored pet.



Or you can create something humorous like a funny picture of the person in question or a funny quote or motto that represents the receiver of the mug or in a funny way reminds him or her of you, the giver.
So you see, the options for great photos mugs are really only limited by your own creativity (and perhaps your skill with a photo editing program like Photoshop!).
Here you'll get a long list of the many ways you can create personalized mugs with photos on:
Inspiration to what kinds of motifs you can put on your custom coffee mugs gift.


Ideas for whom to give a wonderful photo mug.
Personalized Mugs for Special Occasions
There are many occasions on which a photo gift such as a photo mug can be a great appropriate gift.

You might think personalized coffee mugs are best suited to informal occasions, but even something like an engagement or a wedding can be brightened with a pair of elegant or classily funny his and hers mugs with a tasteful photo print. The key is to make sure you tailor the gift to the occasion.
For instance the motifs for custom coffee mugs for the perfect personalized wedding gifts could be:
Cute baby pictures of him and her.



A beautiful landscape photo of a place that means something to the bride and groom (perhaps where they met or where one of them proposed).



Sweet pictures of their children.



A pretty portrait of the bride and groom.
If you're going to be giving the gift for an important and formal occasion like a wedding, you'll need to invest in a quality mug and the best printing service you can afford.

For a 'joke mug' being given as a casual birthday gift or leaving gift to someone in your office, the quality is not as important - it's the content, the joke itself, that counts in this situation.
Here are a couple of funny retirement jokes that you can put on your colleges personalized coffee mug:
Retirement is wonderful. It's doing nothing without worrying about getting caught at it.
~Funny retirement quote ~
Viva la retirement, grab it by the horns and go for it.
~Funny retirement quote ~
Retirement is waking up in the morning with nothing to do and by bedtime having done only half of it.
~Funny retirement quote ~
I enjoy waking up and not having to go to work - So I do it three or four times a day!
~Funny retirement quote ~
And here are a couple of either inspirational or funny birthday quotes to have printed on the personalized birthday mug:
Growing old is mandatory; growing up is optional.
~Funny birthday quotes ~
You're not getting older, you're getting better.
~Funny birthday sayings ~
The best tunes are played on the oldest fiddles.
~Funny birthday messages for personalized coffee mugs ~
Age is something that doesn't matter, unless you are a cheese.
~Funny birthday sayings ~

Portrait Photo Mugs
The most common type of custom coffee mugs created as a gift (even as a gift to yourself) is a portrait mug.
If you want it to be a sincere gift, choose the best photo of the person you can find - preferably one from an occasion where they had a great time.
On the other hand, if your friend has a good sense of humor you can get away with a joke mug by printing a particularly awkward photo of them, or finding a photo from an embarrassing night they wish they could forgot.
Remember, not everyone will appreciate a mug with their own face on it.
Some people would much prefer a mug with: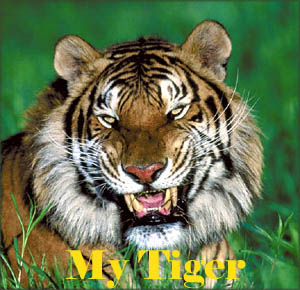 A print of their children



A picture of a famous person who inspires them (Einstein, Madonna or perhaps Mr. Bean ;-) along with one of their most famous quotations.



A photo of an animal that in someway represents him or her e.g. a tiger, a cat etc.
Give some thought to whose portrait would best be placed on the mug, taking into account the personality of the person you're giving it to and the occasion for the gift.


Landscape Mugs
A photo of a beautiful scene can be the perfect choice for a mug print for anyone who loves the outdoors or nature in general.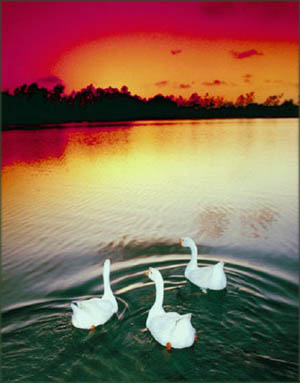 You can choose:
A picture of somewhere in the town where the receiver lives, somewhere he appreciates.



Somewhere overseas the person has always wanted to visit or a place they have been to and loved.



A place that is personal and special for the both of you and which represents your friendship and / or love.



A place that holds very special meaning like a childhood home, a particular beach, a summer house, a forest etc.



A close-up photo of a favorite flower, a favorite animal, a favorite tree - again, something that your friend would find very personal and instantly know the meaning of.
Memorial Mugs
Of course, a photo mug can also serve as a way to remember someone who has passed away.
A mug with a photo portrait of your loved one with their favorite quote or motto will help keep them at the forefront of your memory for many years to come.
This helps remind you that they're always with you, watching over you in one way or another.
Collage Mugs
Why should a personalized photo mug include only a single photo? No reason at all!
Some photo mug creation services can take a sampling of your photos and include them on your mug in a pretty collage arrangement.
This solution might be ideal if you want to create something a little quirky and offbeat that captures different aspects of the personality of whoever you'll be giving the mug to.
If you want to create a personalized photo mug in a collage style, you can include the following motifs on the mug:
Their partner


Their pet, or favorite animal


Their children


Their favorite beverage


Their favorite thing / gadget / item


Their favorite hobby or pastime activity


Their personal idol


Their favorite food
A collage of all these things is a funny and personal way to tell a person's life story and personality traits in images only.
If you want a mug for yourself, you can even use it as a kind of tool for inspiration by printing pictures that inspire you.

You can drink out of the mug at work and use it to motivate you towards your goals.
Your consciousness is a powerful tool and showing and reminding your consciousness everyday where you'd like to go and what you'd like to achieve can be extremely effective.

More than you realize.

Personalized Custom Coffee Mugs for Your Partner
One of the most common types of photo mug is the kind given as an anniversary gift to your life partner - be it a girlfriend/boyfriend or spouse of 20 years.
This can serve as a nice little touch which reminds your partner of you every day when they go to make their morning coffee.
Try to think of what your partner represents to you. Perhaps your partner represents:
The sun


A solid pillar


A beautiful flower


A leading star


A heart
If you live together, you can even get two matching cups made, one for each of you.


Mugs for Colleagues
Giving a personalized photo mug to one of your friends at work is another fun idea.
As already mentioned, it can be a great gift for someone who is retiring and would appreciate a memento of their time working with you.
But even if you're giving the gift to someone you see on a daily basis, there's plenty of scope for creativity and imagination in creating a personalized mug.
If you have a pretty casual and relaxed workplace, you can use a photo mug as a way to poke a bit of fun at someone you share a friendly rivalry with.
Or you can use it as a way to reward employees under your leadership (giving your top salesperson a mug with a big '#1' printed on it, for instance).

Promotional Mugs for Business
Mugs can work as a great promotional tool. Give them away for free to your existing customers to get your brand name out there.
You can create mugs which are simply branded with your name and logo, or you can put some creative design into the image and turn them into a kind of 'long term advertising campaign.'
When it comes to creating a brand, you want to be as omnipresent as you possibly can - brand building is all about repeat exposure.
But start small - don't go throwing thousands of dollars at promotional mugs if you're not sure they'll work for your business.

Personalized Coffee Mugs for Pet Lovers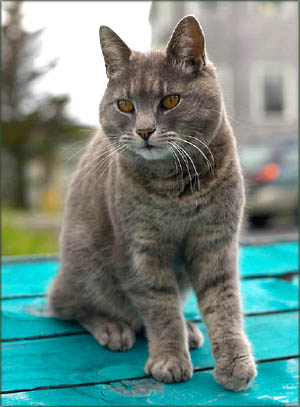 We all know someone whose life revolves around their pets.

If you have a family member or friend like this, they're bound to appreciate a custom coffee mug with a picture of their pet or pets printed on it.
If they have multiple animals (as animal lovers usually do) you can find a service that offers collage mugs, as described above, and include a picture of each animal.
So finding a nice high-definition shot of your friend or family member's favorite creature in action can result in a highly satisfying personalized mug.


Types and Shapes of Mugs - Classic Personalized Coffee Mug or a Commuter Mug
Most good personalized mug creation services will give you a choice of the type of mug you want.
For example, you can have a classic coffee mug or a commuter mug - those metallic mugs with a big plastic handle, designed to hold a large coffee and fit snugly into a standard car cup holder.
A commuter mug with a picture of your kids on it can help you stay focused and remind you why you're going to work in the first place when you're frustrated and stuck in traffic on your commute.
Some personal mug creators also offer more 'stylized' mugs with fancy handles, great for anyone whose home is full of unusual and artsy decorations.
And of course, many services also stock big beer mugs - often a good choice for your dad or grandfather :-)