Beautiful and well thought through photo books can make the perfect personalized gift for many occasions: Christmas, a birthday, an anniversary or any day which holds a special meaning for you and / or someone close to you.
Such photographic personalized gift ideas can also act as a gift to commemorate a special event you shared with someone such as a particularly eventful holiday. Compiling a book with photos for a travelling companion can be a great way to capture memories of your trip together, so you can reflect years down the track and remember those good times.
Such a book with color rich, personally meaningful photos says "Thanks for a truly lovely time. Here is something unique and personal to remember it by. Forever!"
With the continual development of new technology in the arenas of digital photography and printing, you can now buy or create photo books of an incredibly high quality for little cost.
On this page you'll get lots of diversified tips regarding making personalized photo books. You'll get info, advice and inspiration on:
The perfect type of events ideal for a photo book gift


Design choice and options - which design fits which event


The different creation processes - homemade or automated


And much, much more
Deciding on the Overall Look and Feel of Your Photo Book
One of the most important decisions to make with a photo book is what kind of book you actually want to:
What kind of material?


What kind of coloring and design?


How big the book should be?
Give it some thought as the material and design of the book should be suited to the type of photos it will contain and the occasion you're giving it as a gift for.
Match the Photo Book Design to the Event: A Stylish Event Requires a Stylish Book!
For instance, a photo book given as a personalized wedding gift or anniversary present should probably lean toward the formal, elegant and classy style. Here a simple and clean black or white leather cover with gold or silver trimmings might work well for such an occasion.

Unlocking the Secret of Choosing Either Soft Cover or Hard Cover
Most professional photo book creation services offer a choice of styles - such as softcover books where the photo takes up a whole page, or hardcover books where each page has a wide frame and a small photo at the center.
The softcover type is ideal for fun photographic books, especially those meant for kids - whereas hardcover ones are more formal and suitable for occasions like weddings.

H'mm ... Going for Multi-Photo Layout or One Photo per Page?
The photo layout within books is also something you'll need to decide on.
Some layouts have only one photo per page, while others have multiple photos in different artistic arrangements.
Multi-photo layouts are ideal for photo books that are intended to represent a whole group or some sequence of events.
Something very personal where one person is in focus - like a birthday book - might be better laid out with a single shot on each page.

For Those Want the Easy, Professional Hands-off Solution: Buying Photo Books
Many print companies today also provide photo book creation services.
All you have to do is really just to choose the photos, provide them with the photos you want included, pick out a size and design, and they will put it all together for you for a fee.
Simple, easy, quick ...
However, if you're into your arts and crafts, though, you may prefer to take on the challenge of creating your own photo book.

For the Creative, Artsy Souls: Creating Your Own Personalized Books
When it comes to making a photo book yourself, there are a few different ways you can do it.
The Scrapbooking Approach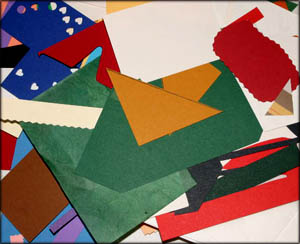 You can take a traditional 'scrapbooking' approach and simply paste photos into a book.
If you're a creative soul, you'll have hours of fun with this.

Today scrapbooking is hot hot hot which means there are many cool arts materials that you will want to get your hands on when making your own homemade photo book.
The problem with this approach can be that the photos often start to peel and fall out after time.
However, thanks to the new technologies that are available these days, you can print your photos in high quality directly onto the page - although this requires the right kind of printing device.
Luckily quality photo printers are quite cheap these days and allow you to produce lab-quality prints at very low cost.

Using the Apple iPhoto Program
For Mac users, there's a program called iPhoto which makes creating your own photo books incredibly easy.
You can create a whole range of items like personalized notebooks, photo books and calendars. The best part here is that you don't need a high-tech printer - you set up what you want your creation to look like with the right photos, and then Apple will actually print it out and mail it to you (this does costs money, of course).

Memorable Baby Books and Personalized Gift Ideas
Many parents regret not having taken enough photos of their kids as they were growing up.
A baby book of sweet, personal and funny photos can be great not only to capture the memories for yourself, but so that kids can see what they were like when they were younger.
In fact a secret baby book can make an excellent gift for a Sweet 16 or 21st birthday party.
Personalized Photo Books - Over 20 Styles and Sizes


High Quality Wedding Books: You Don't Want to Compromise here!
For many people, their wedding day is the most important day of their lives.

Whether your own wedding is drawing near or that of a family member or friend, creating a photo book from the event is an excellent way to keep those memories close to your heart.
Some wedding photographers will be able to provide this service for you, arranging the best photos into a ready-made book.

If not, simply have the photographer put all the photos onto a flash drive or email them to you so you can pick out the best ones to include in a photo book.
If you know someone who can handle a digital camera then by all means let them handle the photography, but remember this day will only come once so it's worth investing in a professional photographer to make sure the photos come out just right.

Beautiful Birthday Books: Make It Personal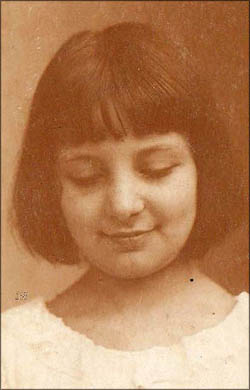 A birthday book is a perfect gift to mark a major birthday, like a 50th, but it can work equally well on any birthday.
The key to a great birthday book is to create the longest timeline you can by reaching back deep into the past and finding photos of the person from when they were much younger.

And the more info you can add to the pictures the better.
If the gift is for one of your children, this should be fairly easy and you can create an impressive photo book covering your offspring's entire lifespan up until the present.
Remember, too, that with modern technology old and damaged photos can often be scanned, touched up and restored to look (almost) like new.


Classy Christmas Books with Warm, Cosy Photos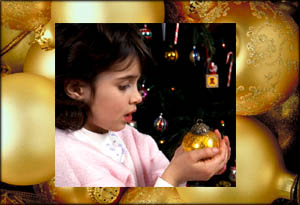 Christmas books of family photos can be a great gift for older family members, especially grandparents, who tend to appreciate photo histories the most because they can remember being there for most of it.
Gather together all the family photos you can find from past Christmases and arrange them into a classy book - green and red and gold of course makes a good color scheme for a Christmas book.
Christmas books don't have to only include photos of people - you can also intersperse pictures of Christmas scenes, like a snow-covered Christmas tree, in amongst your own photos of family and friends.
Including pictures of e.g. the food, the tree, the decorations, cards etc. will give an artistic feel to the book as well as transmitting ambiance and atmosphere.


Memorial Books
A memorial photo can be an elegant way to remember someone close to you who has passed away.
Creating such a book can help you keep the happier times at the forefront of your mind as you try to deal with the immediate pain of your loss.
This can also make a good gift for others who were close to the person and need the most support to make it through this difficult time.
Just like a birthday books, memorial books are best when they include photos from all throughout the person's life to give a real sense of an unfolding lifespan in visual form.


Travel Books to Say 'Thank You' and 'Let's Treasure This Together'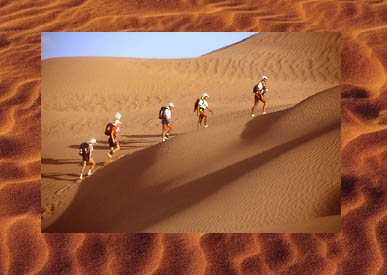 Travel can create bonds between companions that grow as strong as those between family members.
Traveling is likely to be amongst your most defining life experiences, especially if you go far abroad and experience a range of different cultures.

It's impossible not to be changed forever when you confront different ways of living and the people who live in those ways.
Giving a photo book to your traveling companion (or companions) can say many things.
It can be a way of saying thank you - often big traveling excursions include a lot of looking after each other, and in many cases it requires a strong friendship not to get on each others nerves when you're confined together in small spaces and without a place to call home for months on end.



And a travel book of your photos can simply act as a reminder of what may be one of the best times of your lives together.
Photo Notebooks and Personalized Notebooks for Boosting Inspiration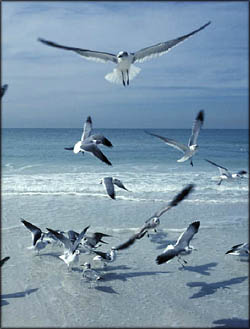 So far we've talked about photo books designed to help capture memories for the future - but you can also get your own personalized notebooks decorated with your own photos.
These are perfect for anyone who keeps regular journals or just likes to have a nice notebook to scribble thoughts in occasionally.
If you have an artistic bent, decorating a notebook with photos that carry a lot of personal meaning for you can help inspire you when you sit down to write something.
Photo notebooks don't have to be full of photos of yourself or other people.

If you want the notebook to be a place for creative writing, fill it with pictures of whatever you like to write about or whatever helps you get into the 'flow state' for creativity.
Pictures of natural landscapes work well for some people. Pictures of big cities or wild animals might be inspiring for others.
The beauty of personalized notebooks is that you can pick and choose whatever you want to be inspired by, rather than having to use a book designed by someone you've never met.
How to Give a Photo Book: Wrapping or Not, That Is the Question
The way you hand over a photo book gift is arguably just as important as the effort you put into images and choosing the right style.
You can gift wrap the book, but make sure the paper matches the occasion and the book itself - if the book is elegant and simple, use something like plain gold wrapping paper rather than something covered in pictures and bright colors.
But of course, if the book itself looks good you don't have to wrap it at all :-)
In any case, you should make an effort to make the gift a surprise - don't give away too many hints before you hand it over.