Usually signs are kind of boring just telling us what to do or what not to do. These silly signs, however are truly hilarious!
Sometimes funny signs are intentionally humorous, sometimes they are unintentionally amusing! Whatever the case may be, as long as the signs are entertaining, they are granted an honorable place on this page.


On this stupid signs page you will, among other things, find funny:


Protest signs
Church signs
Shop signs
Road signs
Warning signs
Zoo signs
Emergency signs
Service signs
Commercial signs
Sales signs
Homemade signs
Toilet signs
Handicap signs
Engrish signs
Now, go for them!

---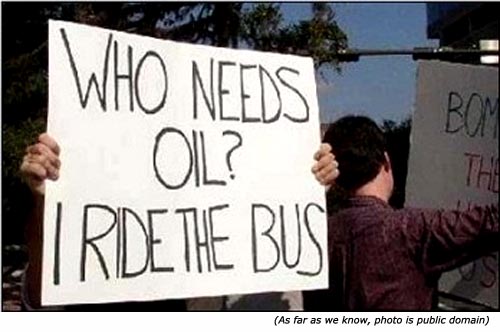 Who needs oil? I ride the bus
A great example of a funny protest sign!
---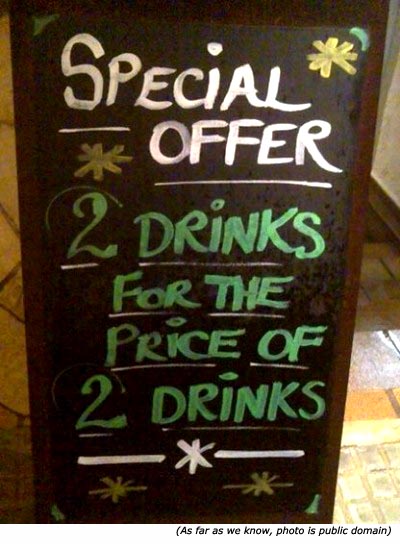 Special offer: 2 drinks for the price of 2 drinks
Whohoo, what a bargain! Really funny bar sign.
---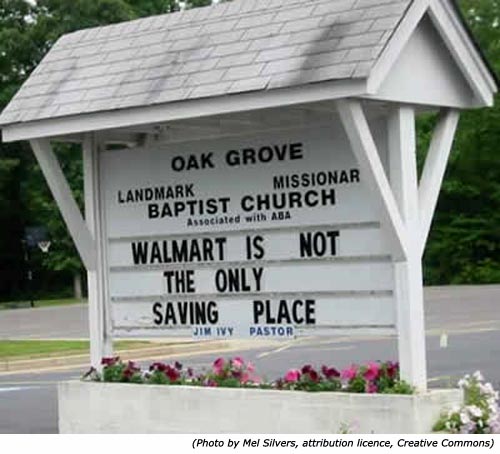 Walmart is not the only saving place
Example of silly signs: Funny church sign from Oak Grove Baptist Church.
---
A-Style
Funny sign / funny poster on wall. Amazing what two dots on a 'A' can do to the overall impression!
---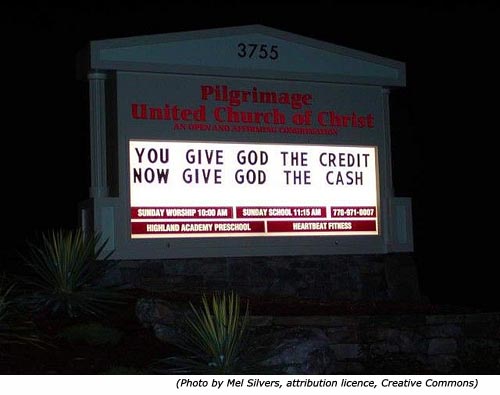 You Give God the Credit. Now Give God the Cash! Funny Church signs: from Pilgrimage United Church of Christ.
---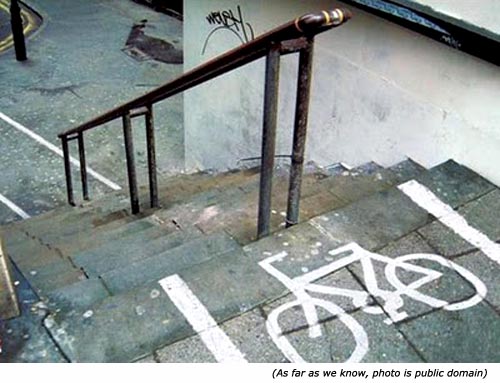 Example of a funny road sign. Bicycle painted on the pavement indicating that the bike lane goes down the stairs.
---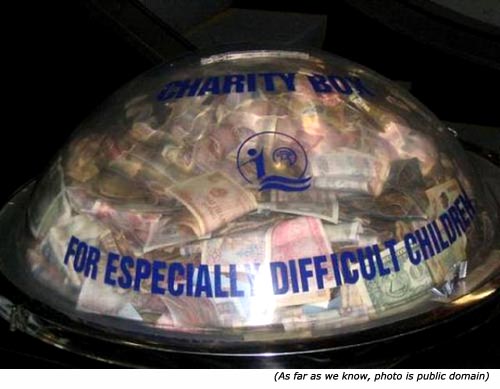 Charity box: For Especially Difficult Children!
Whatever that means!
---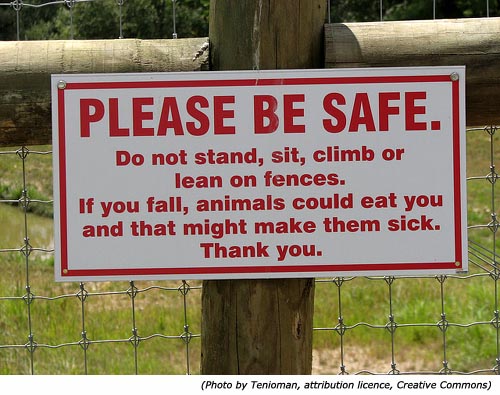 Please Be Safe! Do not stand, sit, climb or lean on fences. If you fall, animals could eat you and that might make them sick! Thank you!
A message of overwhelming concern for your wellbeing. Funny zoo signs!
---
Don't run for your train. It's dangerous and embarrassing if you get caught between the doors!
Example of silly signs: A funny warning sign posted on a train.
---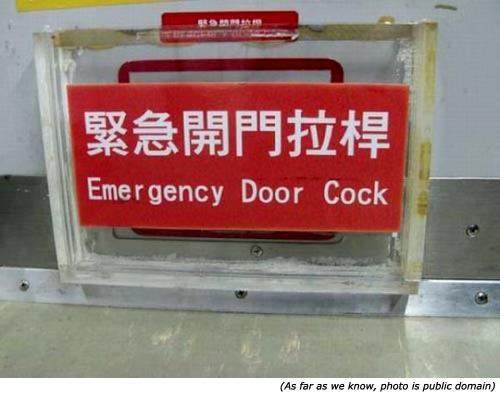 Emergency Door Cock.
A real treasure of funny signs!
---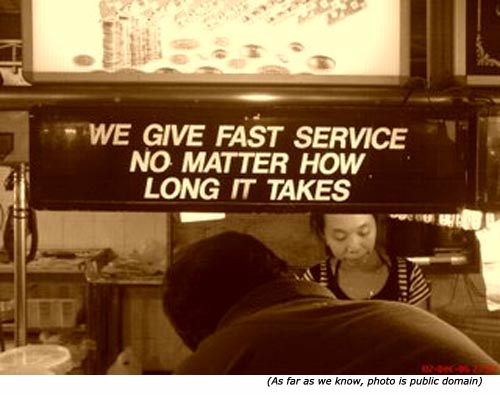 We give fast service no matter how long it takes!
Hilarious signs from the service shops industry.
---
Fish and Ships!
Funny shops signs and funny restaurant signs. This fish and chips sign gives this take away a charm it would probably never otherwise obtain!
---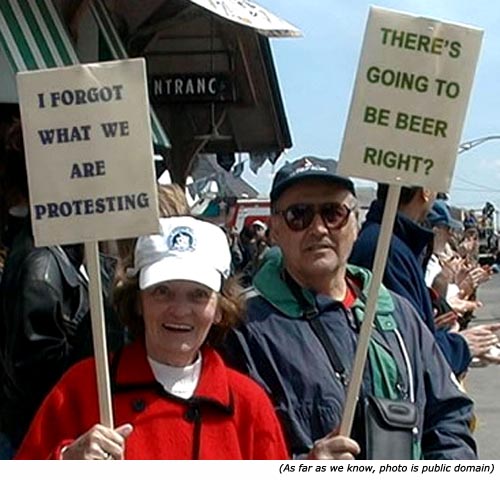 I forgot what we are protesting & There's going to be beer, right?
An example of funny protest signs.
---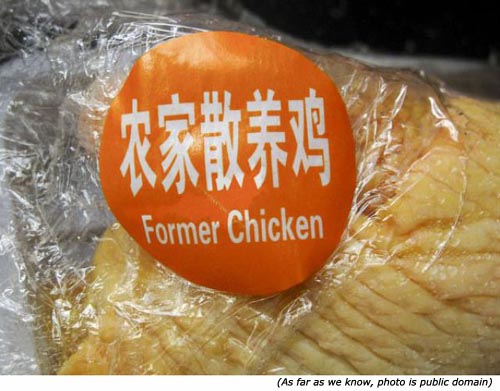 Former Chicken
H'mm ... if it's not chicken now, what is it then? A rather unsettling sales sign!
---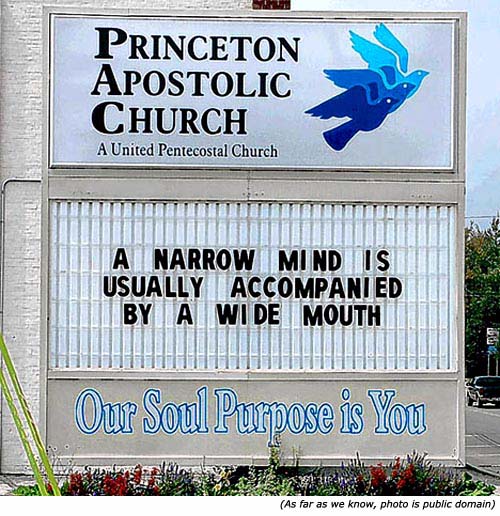 A narrow mind is usually accompanied by a wide mouth!
A hilarious church sign from Princeton Apostolic Church.
---
Swallowing pride will never give you indigestion!
An example of original church signs from Garden Heights Baptist Church.
---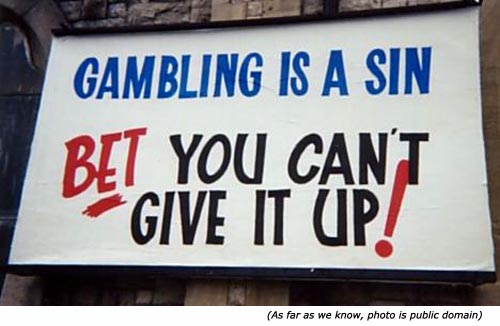 Gambling is a sin, bet you can't give it up!
Great example of silly signs playing with words!
---
Genuine Fake Watches
Nothing beats sales honesty! Hilarious signs and sales signs.
---
Don't be so open-minded. Your brains fall out!
Creative wordplay from Glad Tidings Assembly. Silly and stupid signs!
---
There are some questions that can't be answered by Google!
Yet another further original church sign. This time from the Claude Presbyterian Church.
---
Touching wires causes instant death. 200 dollars fine
From Newcastle Tramway Authority. Somehow the expensive fine seems rather superfluous!
---
The old, weak and pregnant!
Why use diplomatic language such as elderly and disabled when straightforward terms seem to do such a good job of keeping it short and to the point! Funny bus signs printed on bus seats.
---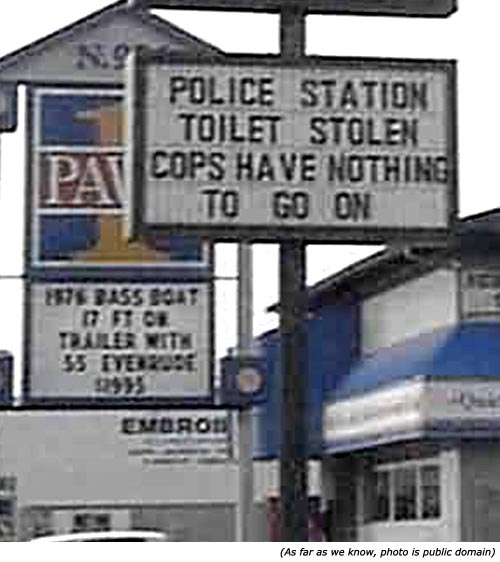 Police station toilet stole. Cops have nothing to go on!
Hilarious signs and great linguistic humor.
---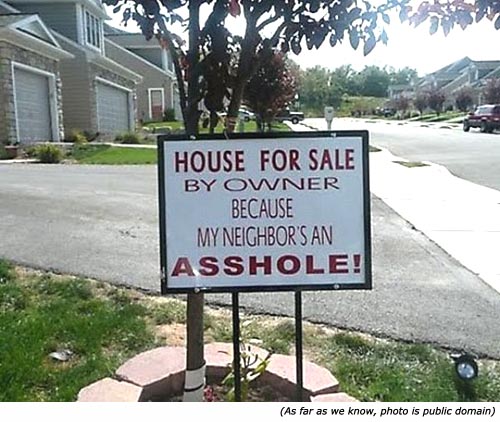 House for sale by owner because my neighbor's an asshole.
Funny Stupid Signs: An honest sales sign!
---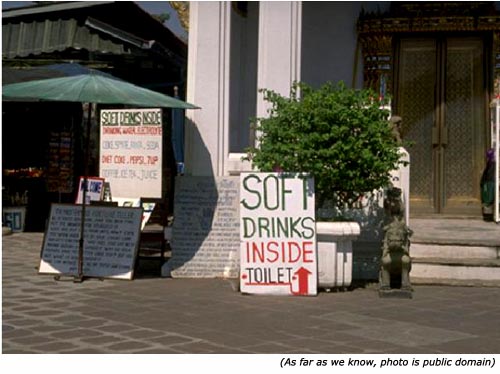 Soft drinks inside toilet!
A great example of hilarious signs.
---
Stop
... is the only word we can make out of this hilarious sign but the picture speaks for itself!
---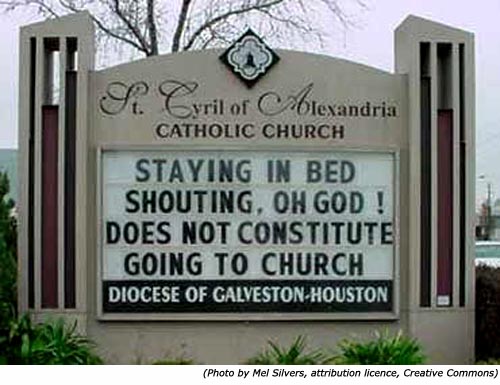 Staying in bed shouting, Oh God! Does not constitute going to church!
Definitely one of the best and most hilarious church signs we have seen. And this honor goes to St. Cyril of Alexandria Catholic Church!
---
Please help us save water. Press flush button twice!
Ah, there's nothing like pure logic!
---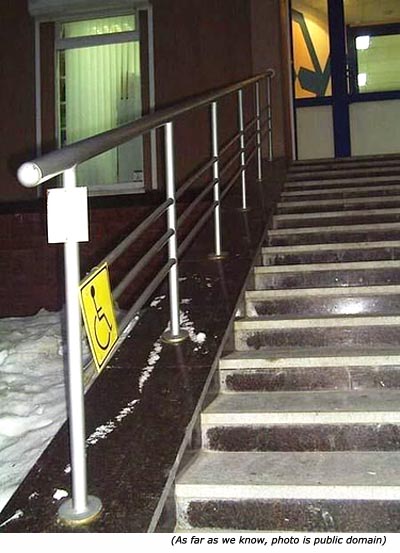 Funny handicap sign with wheel chair and a clear, distinct lack of meaning!
---
Warning! This MUSTANG is powered with a V8. Due to possible breathing problems under rapid acceleration, all females are advised to remove any tight fitting or constrictive clothing for their safety.
Funny warning signs and stickers to put inside your car!
---
Where Would You Like to Go Next?